January 10th, already... How does time move so swiftly, and so slowly at the same time? I have this fixation on January/February being my only time to really catch up on MY life, and my photos, and my wants.... While it is cold and business is slow. And that time is flying by, too fast... too fast. I keep feeling like I am "wasting" my time. Squandering it, and running out.
While at the same time, time is moving incredibly slowly--- precisely because I am choosing to "waste" it a bit... Reading novels, taking naps, playing with my kiddo, talking on the phone with my favorite folks.... And though these things aren't productive, necessarily, they ARE incredibly comforting. Soothing. Healing... And I can't seem to make myself kick back into high gear just yet.
So COMFORT seems to be the theme of this bitterly cold January so far... And I received a surprise package in the mail the day after New Year's that fit this theme perfectly:
A BEAUTIFUL hand-crocheted afghan in the softest, most gorgeous green/brown color... an incredibly warm, delicious-smelling handmade candle... and a beautiful handmade card: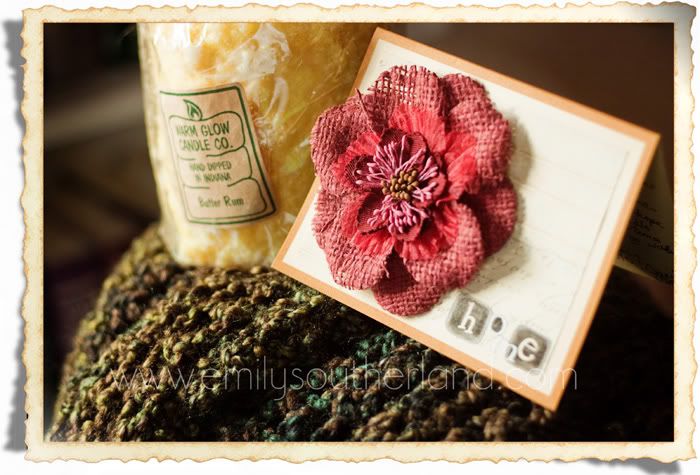 A total surprise, from a blog reader and sweet new friend.. a
fellow photographer
, who had been feeling sympathetic to my nutty move and frenzied December... So she tucked this package in the mail for me, and wished for me to find moments to snuggle with my boys and just enjoy finally being in our new home.
I am still completely moved by her gesture. Floored. And have swiftly fallen completely in love with this blanket. It is incredibly cozy, soft, and it makes my CHI completely content. I love it.
(Jennifer, I am SERIOUSLY. So. GRATEFUL. ♥)
Comfort... The theme of my new year, so far....
And do ya like the sneaky peek of our new temporary home? LOVE this wing back chair... :) Love the light in this room.
Noah loves it too: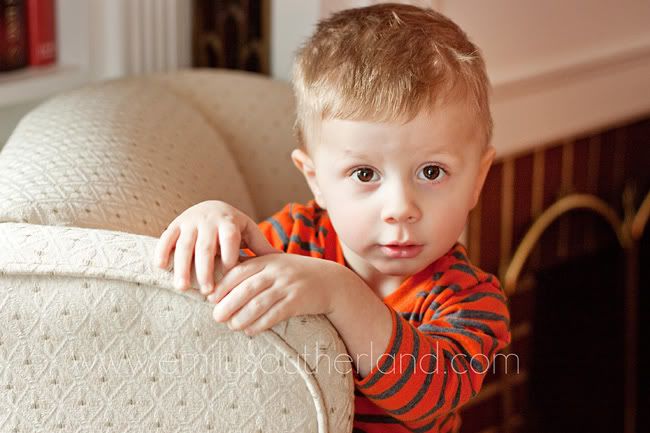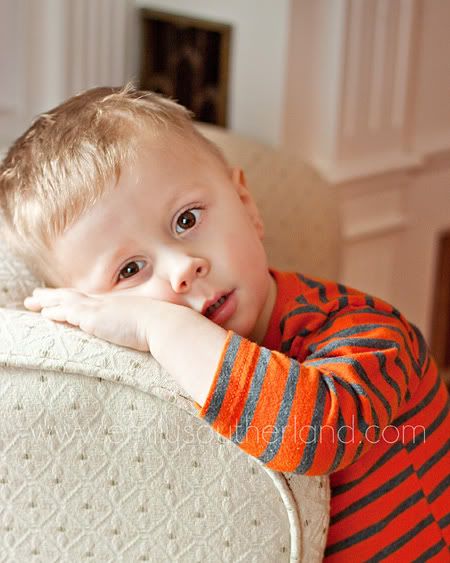 Isn't my kiddo cute? He has been so good about letting me take his photos recently! He is especially fond of the self-timer, and the way it blinks a yellow light at him while sounding a beep. He will gaze at it, enraptured, until it clicks, and we get a whole set of actual EYE-CONTACT photos! Glorious! Never mind that he looks completely hypnotized and zoned 'cause he is staring at the light. I will take the EYE CONTACT, dangit!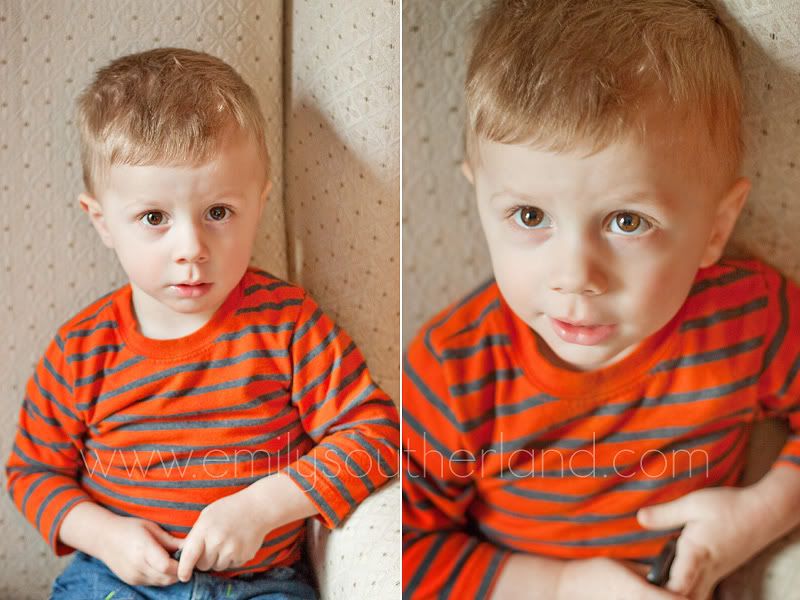 (Another self-timer trick: I hold the camera, even as it beep-beep-beeps.... And he still stays focused. And then, after two or so, I'll quickly, sneakily switch it to regular mode and take a few more, but completely lie to him and say, "watch for the yellow light! It's coming!'" He'll keep watching for it, and I can fire off three or four REGULAR photos before he catches on. And if I'm losing him, I'll switch it BACK to the self-timer and reel him right back in. We can do this for a while before he fades out of interest. LOVE it! Ha! This will be the season of "zoned, staring pics"... But at least he LOOKING AT THE CAMERA.)
Okay, one more random note... Joe has been off of school for the month, and it has been SO nice to have him around all the time. He is so good with Noah. (he was born to be a dad, I swear it.) And he is so good with me.... Handling my bi-polar need to be cleaning, doing, working----SWITCH COMPLETELY----- to lazing, reading, procrastinating... Ha! He really weathers the Emily-Madness well. And on top of that, he has been helping with things he doesn't often have time for... like cooking. One last photo.... check out the yummy goulash/soup he made us the other night: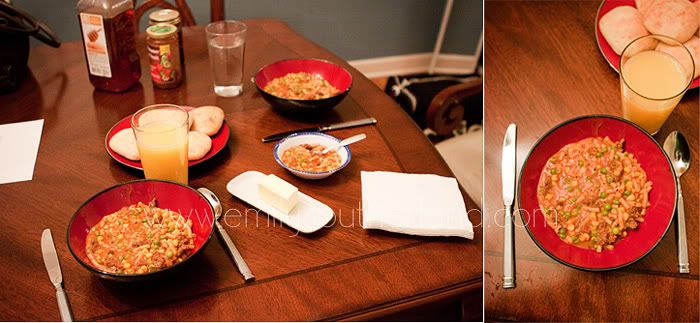 He cooked, prepared the rolls, set the table.... ALL of it!! And it was YUMMY! a combo of mac and cheese, tomato soup, veggies, and beef. Thick, rich, hearty, warm, and perfect for our cold cold days.
Best part? He did it ALL.
I love that man.
And.... I think that's all the randomness I have for tonight... Here's to a great week for all! I am going to keep chipping away at my to-do list.... But let's be honest-- I will also likely be spending some time with that afghan blanket and a good book, too.
Happy Sunday to you!