Warning: Spunky mama and her three handsome grown sons ahead... This could get really really really ridiculously good-looking... :)
(Zoolander, anyone?)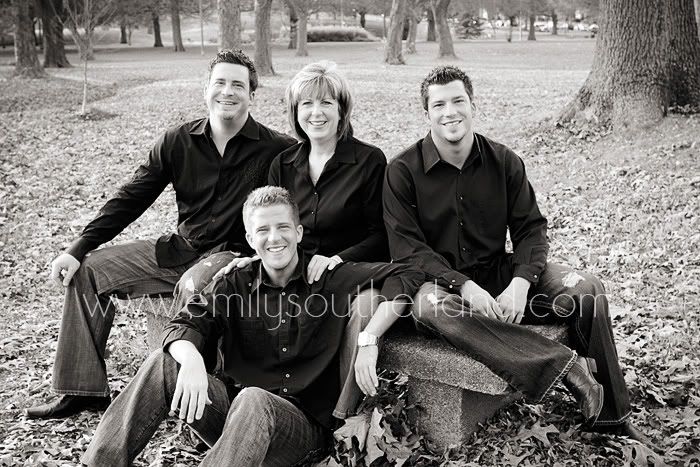 (Added to the mix: a sweet daughter-in-law, who held her own with the boys just fine!)
And my favorite: Mom is a whiz in the kitchen, so I made the boys all dress up in my apron collection as a tribute to her. They were sheepish, but willing.
Love it!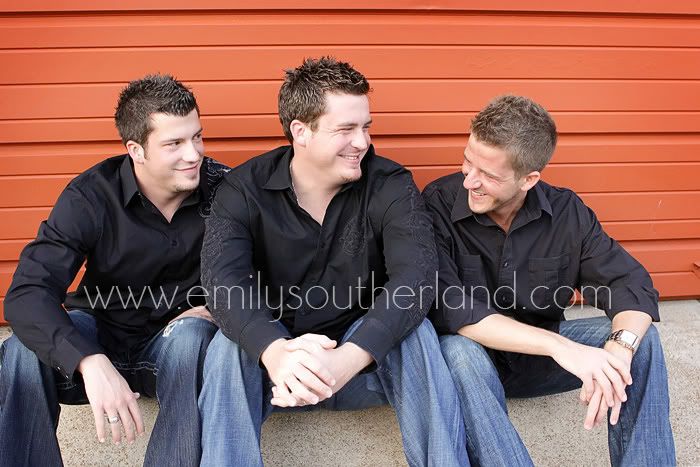 did I warn ya? Cute boys? And so sweet to their mama, who they got the session for as a gift to her. What a fun idea!
Thanks, Roberts family!