Last post of 2009! Yahoo! These were one of the last sessions I did last year--- my Holiday MiniSessions. I had the cutest kids turn out in their wintry/Christmassy best for a few shots their moms and dads could have in tiem for Christmas cards and Grandparent gifts.
We got to try out my new sunroom and my classy little backdrop setup with the fake presents (Noah tried to open them. Ha! Poor kid. Nothing but books in them, for weight.)
Anjd I got to flirt with, cajole, shake candy at, and play with kids from 1 month old to 2 years old. I loved it! Check some of my favorites out: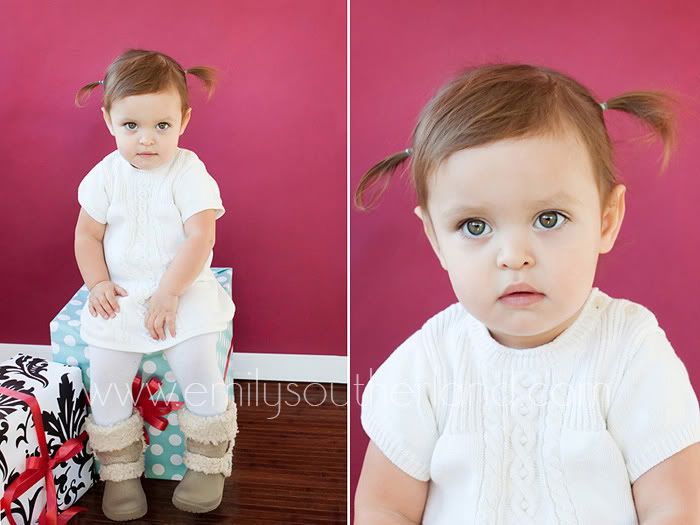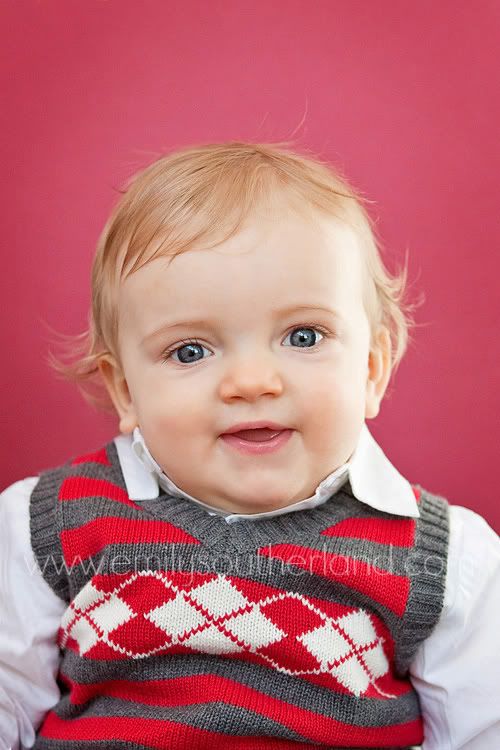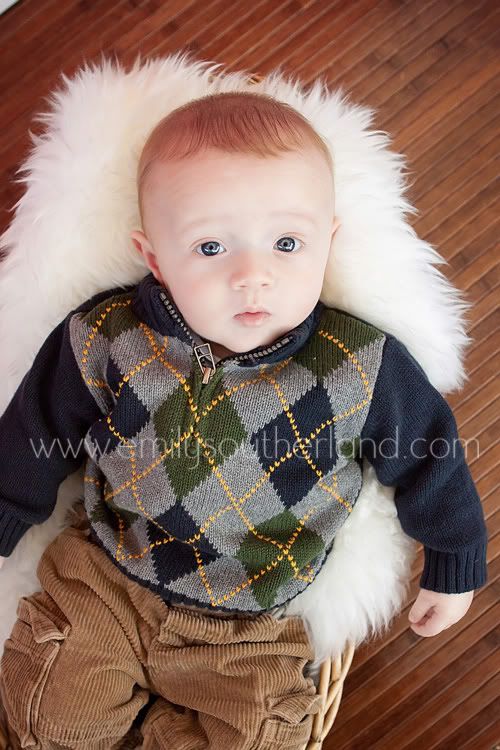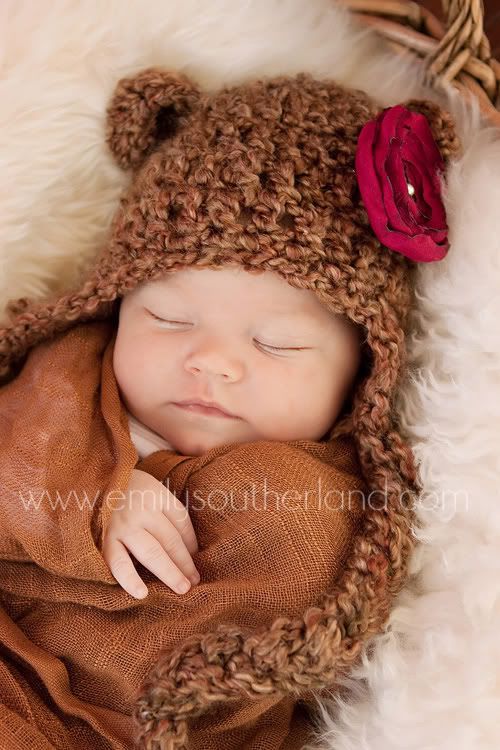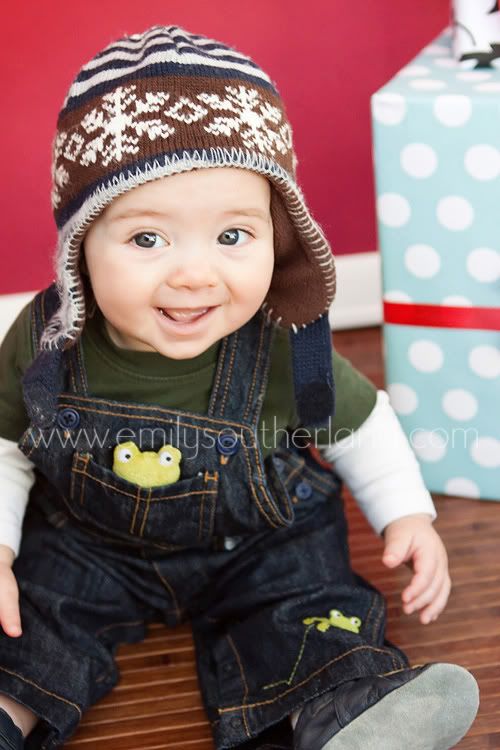 And that, my friends, wraps up 2009.
And though I have a few 2010 sessions to share, I am reveling in being mostly a NON-photographer for the moment... letting the other sides of my self come out a bit and have some time in the sun. It's a good time to regroup as an artist in general, and find some new inspirations, choose some different outlets of expression.... to refill the well and recharge the soul.
And it's funny, but in the midst of this season of less-busy work, I sometimes even feel like never taking another photograph again.
Did I just say that?
Yeah. I guess I did. Sometimes I want to just remind myself and other folks that I am not a photographer ONLY.... And sometimes I want to stop. And go play my banjo. Or write.
Or, who am I kidding, go take a nap...
Ha! anyway. This semi-hiatus is trickling through my fingers quicker than I'd like, and I am desperately trying to live it to the fullest-- checking things off the non-work to-do list, making little things, reading a few novels, taking a few more naps... And I have to keep the panic at bay... the panic that I am running out of TIME.
'Cause March-June is almost completely booked. **GULP** With two weddings, trips to Portland/Wisconsin/Massachusetts/Nashville/Indianapolis, and three workshops thrown in. EEP!
And it will begin again, in full force--- that photographer side of my life.
Ack.
am I ready?
No.
But it's okay. I still have a month.
So I need to GET OFF THIS COMPUTER and go watch some Netflix with my hubs, I say.
'Night!