Oh my goodness, we had fun with this session!!

Teagan was 10 months old when we did her session, and can I just say that I am convinced that 7-10 months is the BEST time for a baby session? Never mind the traditional six months or one year mark... This age has been golden for me! The kiddos are lively and happy and curious, but mostly content to stay in one place still, and just sit there being incredibly cute. And all my dorky, insane, loud, embarrassing actions and tricks work like MAGIC on them! The disenchanted two-year olds make me work harder for my shots... but 10 month olds like Teagan? She gifted me with smile after smile and coy look after coy look. Because of this, it was a heady, addicting session. :)

Add to that, Teagan's mom was SO into the planning part of this session. It was the best collaboration, and she came armed with an incredible array of props and possibilities. Teagan was so incredibly good and sweet and we were all having such a good time that I confess--- I overshot a TON. We just kept going and going. It was too fun to stop! So... get ready. This little spunkster I'm finally getting around to showing you has about a zillion outfit changes and "looks"... And I don't regret a minute of the extra time I spent with this whole production.

I'll stop yabbering... Enjoy Miss Teagan: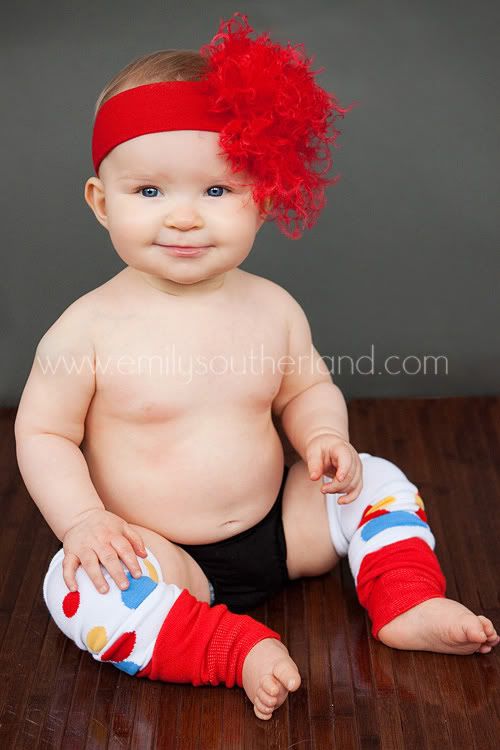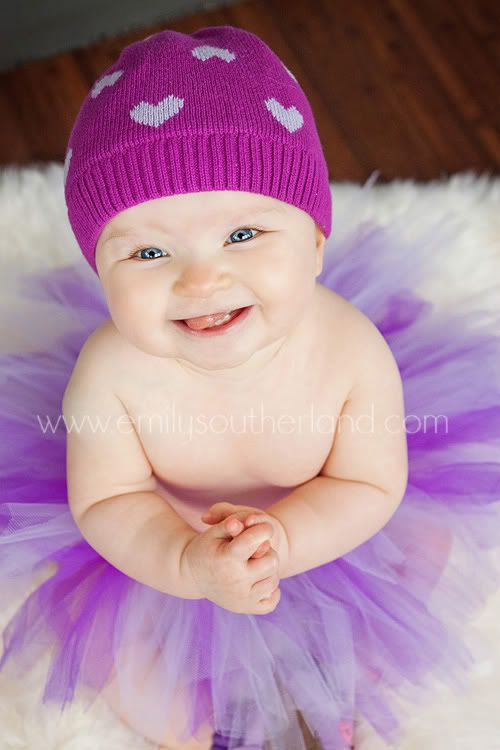 And oh, these fruit loops--- What a crack up!! Teagan had only had Gerber puffs at this point in her life, but Mom gave me the okay to play with the Fruit Loops and Teagan was in SUGAR HEAVEN. Fistful after fistful of the stuff, and barely a moment to spare to look at the camera. It was a perfect end to the whole session!
Thanks, Debbie for making my job so FUN! Teagan is a DOLL, through and through!
*