This year I've got one homemade peacock struttin' about, and one store-bought Bumblebee Transformer protecting the world from Decepticons. Both are absolutely delighted with their costumes, and look fabulous. Lucy in particular is literally strutting when she gets that tutu on. She is a born girl, I tell you. And Noah really gets into the persona of Bumblebee-- tough, loyal, and consistent. He makes me smile with his seriousness.
As for the peacock, I got the idea from Pinterest-- a pin that showcased the brilliant tutu idea in this tutorial. I tweaked it a bit for my own purposes, and added a matching headband with one of the felt peacock feathers and some real ones, too. She has on a tunic and leggings from Carters, since my grand plant to RIT-dye a onesie and tights into a brilliant peacock blue color was not working the way I planned... And ya know, I am happy with this alternative. Easy, and she can wear these clothes again. Her socks are Carters, too, and I love the stripey touch they add to her ensemble. Cute all around!
(Can you stand her sweet face? She was a stinker for 90% of the time I tried to get photos, but at the very end, I tricked her into some real smiles. :))
Noah is pure plastic and polyester brilliance from an impossible-to-pass-up deal on Zulily a few months ago. He hasn't been able to wear this until our Boo at the Zoo night last weekend, but I have promised him that once the festivities are all over, he can wear this whenever he wants. He can't wait.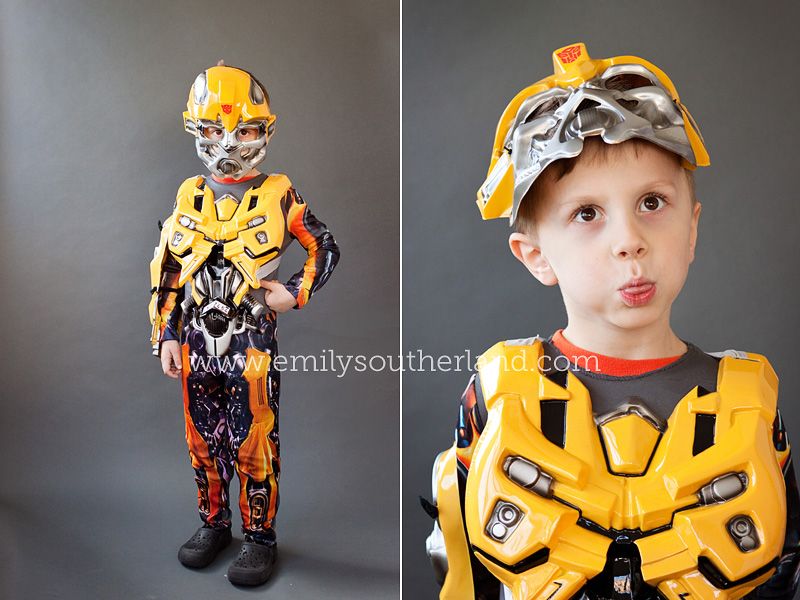 (And what is a photo post of a session attempt with my kids without a couple of outtakes? This is Lucy's REAL attitude during her time in front of the camera:)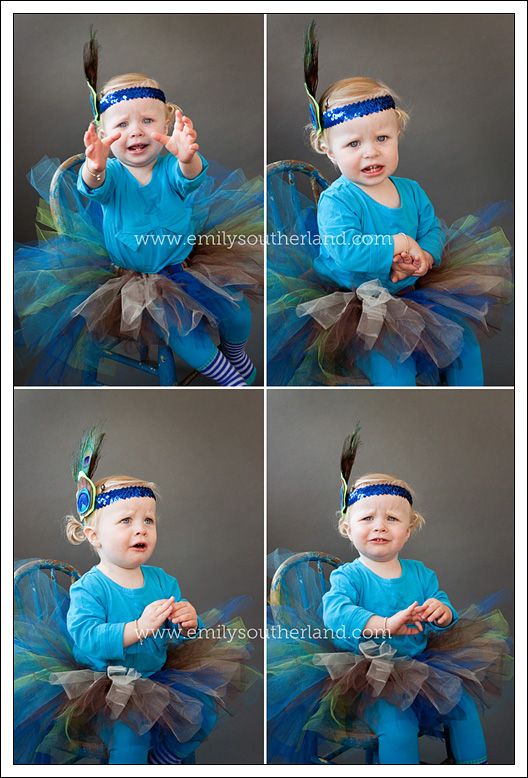 Happy Halloween to everyone. Hope you guys stay warm-ish, dry-ish, and get lots of good sweet stuff to eat! Have some candy on my behalf. It's KILLING me to not be able to raid Noah's candy bag whenever I feel like it. Ha!