It's past midnight, so I think that makes this officially HALLOWEEN.... Ooooohhhhoooohhhhh! (ghost noise, ya know?)
And in honor of our Pre-Halloween festivities, a video of my favorite singing mate and I, singing 2 (and 1/3rd) of the seasonal songs I've been teaching him. This kid LOVES singing, and when I give him a new song, he'll say, "Again? Again? Again?" at the end, over and over until I've sung it a dozen times and he has gotten to know a bit of it. It is ridiculously cute.... :)
And a few images of our leaf collecting on Monday, when Aunt Juli was in town. We got out in the soggy morning and found good leaves for
leaf rubbings
. It was a perfectly Autumnal way to pass the time, and we all three loved it! (LOVE this street we've lived on for the past five years... will miss it. *sniff*)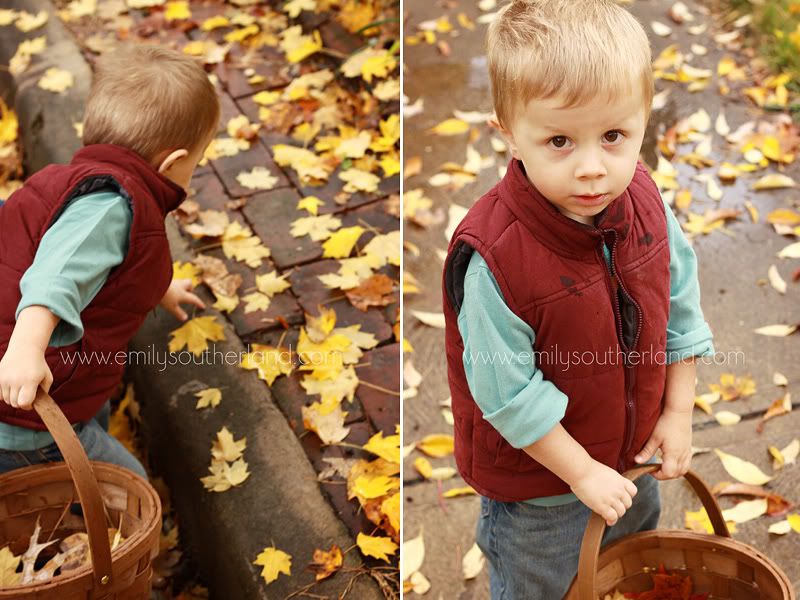 {Aunt Juli shows Noah the good ones...}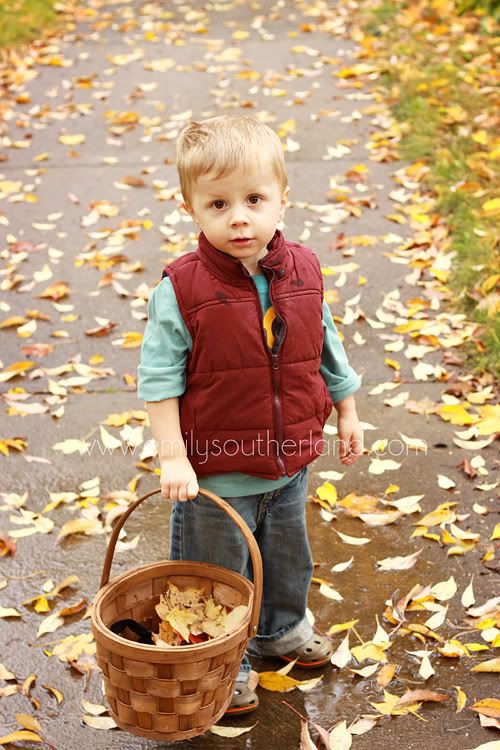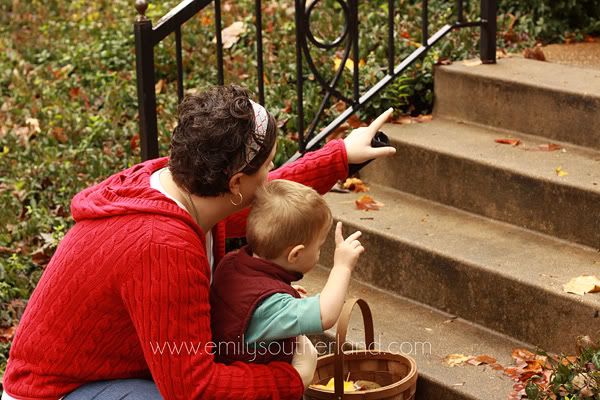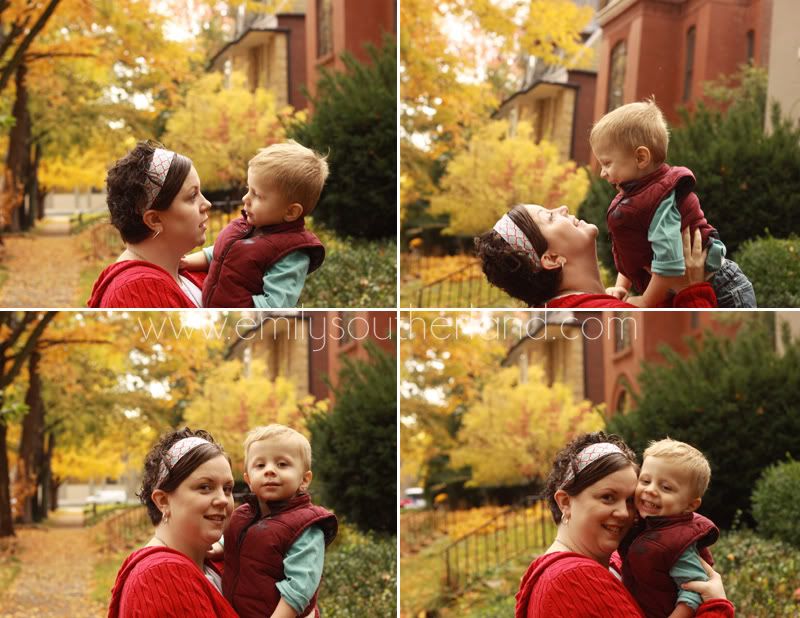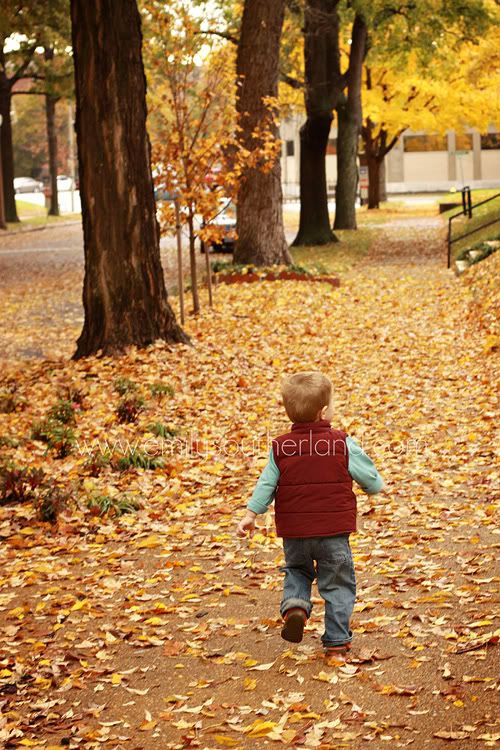 And a shot from today.... I was testing my MiniShoot setup and Noah (and Mai) were willing helpers for a minute. Love this random one I caught before he was over it and running away....
Oh how I love this season... Love the holidays, love the music, love the colors, love the chill in the air...
It's been good, even with the stress and the bittersweet added in. And tomorrow (today) is Halloween... so we get to look forward to Noah's robot costume and his first of many "trick-or-treat" experiences to come in his life. I love it. It is good, this little world of mine.
But now, my poor little self is screaming for bed... It's been a busy day, and I am fighting a big ugly cold... so I am out of here to try to rest so that tomorrow (today) is what Noah deserves.
'Night!