This beautiful trio is made up of sisters, just like the recent orchard session I posted. I rarely get to snap all adults, but it seemed that my fall schedule was destined to have several in a row. Always a really fun change of pace from the cute, squirrely kiddos I mostly get to photograph. I didn't even have to bribe these gals to look at the camera! Amazing!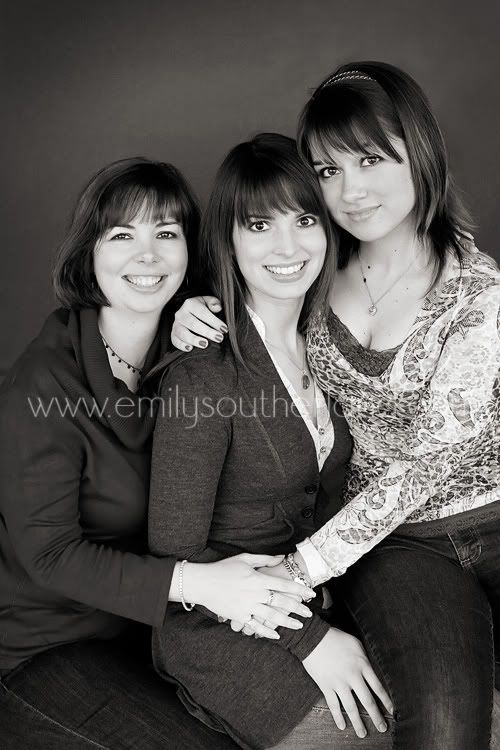 I did, however, almost have to offer treats to the poor, patient husband. Poor guy. He let me boss him around in the cold, and didn't bat an eye!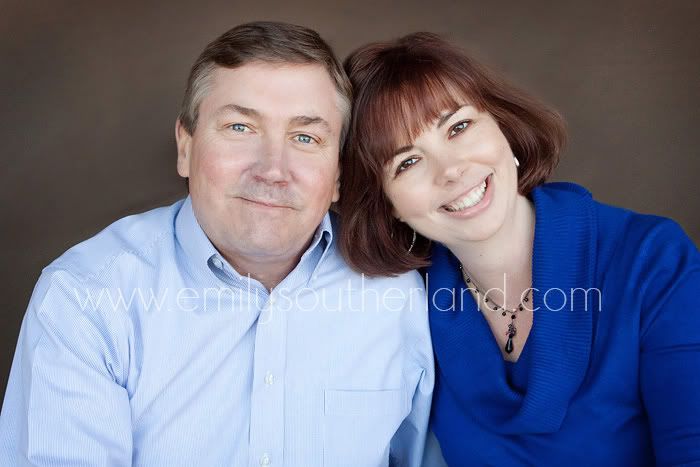 Beautiful girls, though, right? I LOVE how individual each sister was...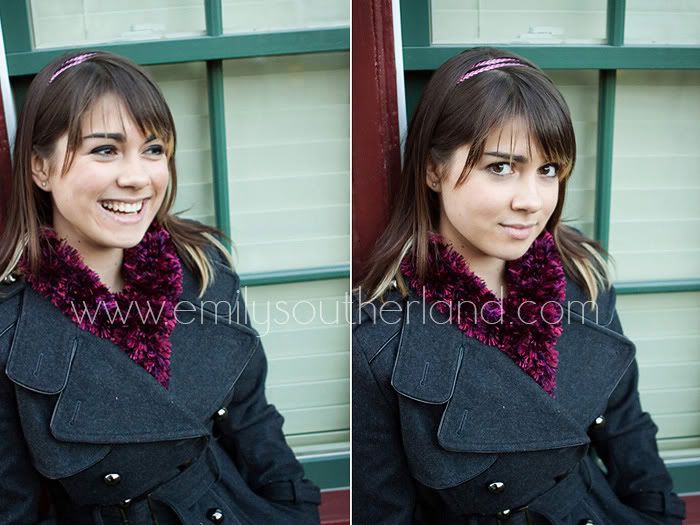 And though we were fah-REEEEZING, they were great sports, and we managed to dodge the bustling St. Charles Christmas crowds enough to catch a few images on Historic Main Street.... (Love that place!)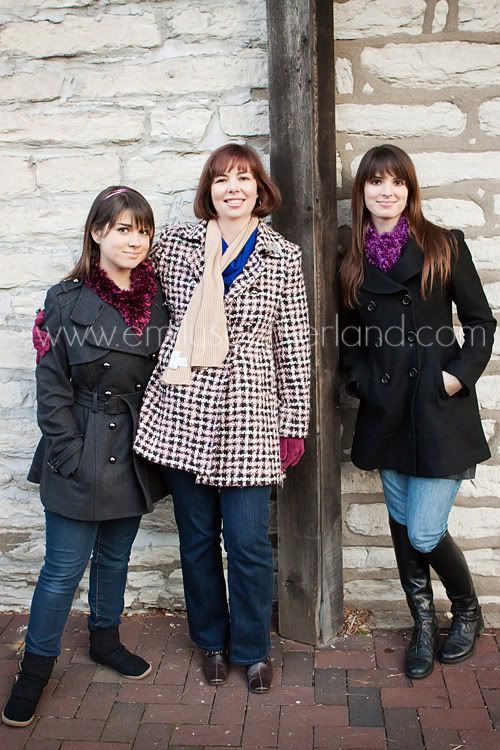 Thanks, Alexis and Co., for looking at the camera, smiling when needed, and not having six potty breaks in an hour. I love my kiddo clients, but once in a while this adult-family gig is a nice change of pace!