First, the new:

I've been a Netflix girl for nearly three years now... I ADORE it. So it's not the Netflix that is new.... but it IS the new "Watch Instantly" feature. I had been ignoring this feature for a while now, assuming it was something to do with hookups to TV, or extra fees, or SOMETHING. But NO. You guys, I can watch ANY of those movies they offer online ANYTIME, unlimited hours.
WHAAAA??!??!
I cannot tell you how giddy this made me a couple hours ago when I found this out. SERIOUSLY.
See, I do all my editing and business stuff from our desktop computer, a bit far from our TV... far enough that I really can't watch movies at full volume without worrying about waking Noah in our small, compact apartment. So I have been doing my work with
Hulu.com
and
Abc.com
stuff playing in the background... And while that has been great, there just hasn't been enough variety to sustain me.
But NOW? 12,000 online Netflix options?? For a movie junkie like me, this is like......
MANNA from HEAVEN!
AAAAAAAA!
Okay. I need to calm down. I'll scare you guys away!
And you need to stick around for the old thing in my life that consistently makes my life better.
It's a little grocery store called
ALDI
.
This place.... I don't even know where to start, if you've never been there. It's small, it's 95% Aldi brand products... It's cheaper than you can ever imagine, and I grew up on this stuff. I know, some of you are name brand snobs, and I get that.... But with all this depressing talk of the economy, and finances always a touch scary in our house, I am so grateful for this resource. I never stress about were we are going to find the money for groceries.
I could rave and rave, but let me SHOW you. Here is today's haul, food for my little family of three for two to three weeks: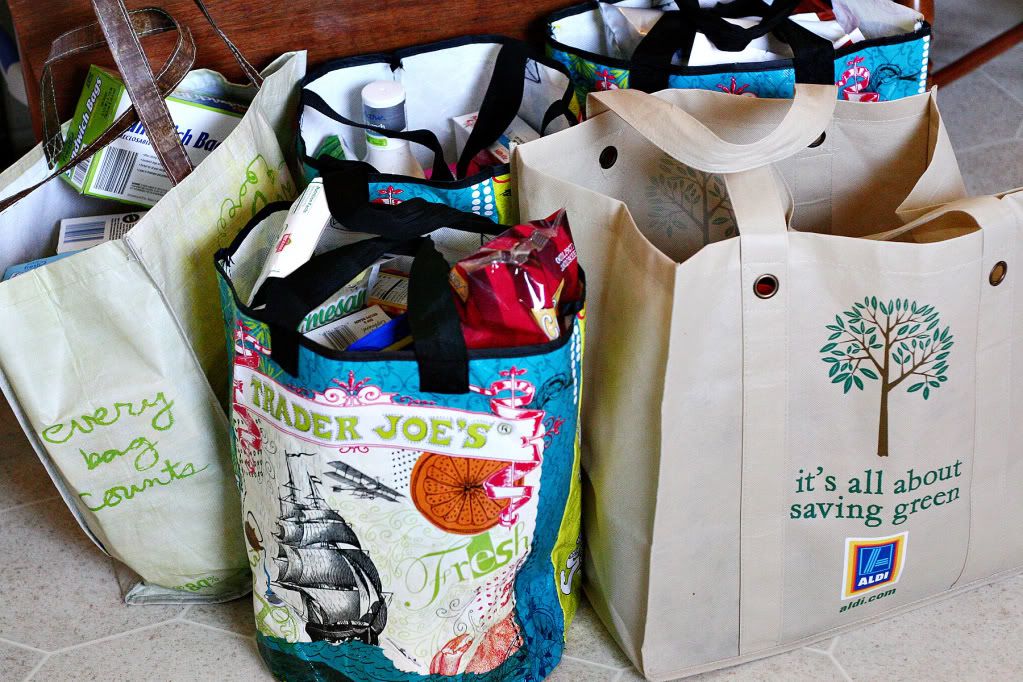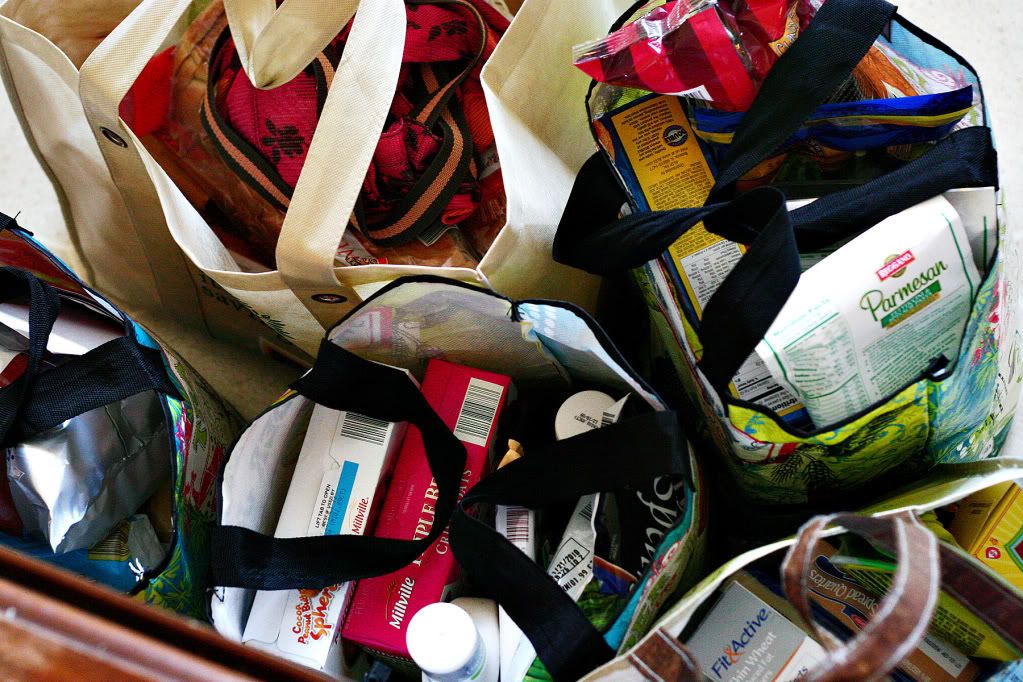 And I just don't think that is a good enough visual. So here.... letting it ALL hang out. Check out how much I got, and how much I spent
(and enjoy the dirty little details of what kinds of things I buy!)
Some of the best bargains are in yellow...:


And there ya have it.... Another trip to Aldi, and another sigh of relief at the low bottom line. I LOVE that place. Thank you, Aldi, for being in my life for as long as I can remember!
(And thank you for trying to add more good stuff over the years. Yay for break and bake cookies and fresh pico de gallo, and Reeses Peanut Butter Chocolate cereal....)
*
Anyway... there's my cheerful rant for the night.... And because I had such a good, sunny day, let me end with one of my baby. We took a walk this afternoon and began honing his soccer skillz. I mean, if he is any son of Joe's, he has to get this game down, right?