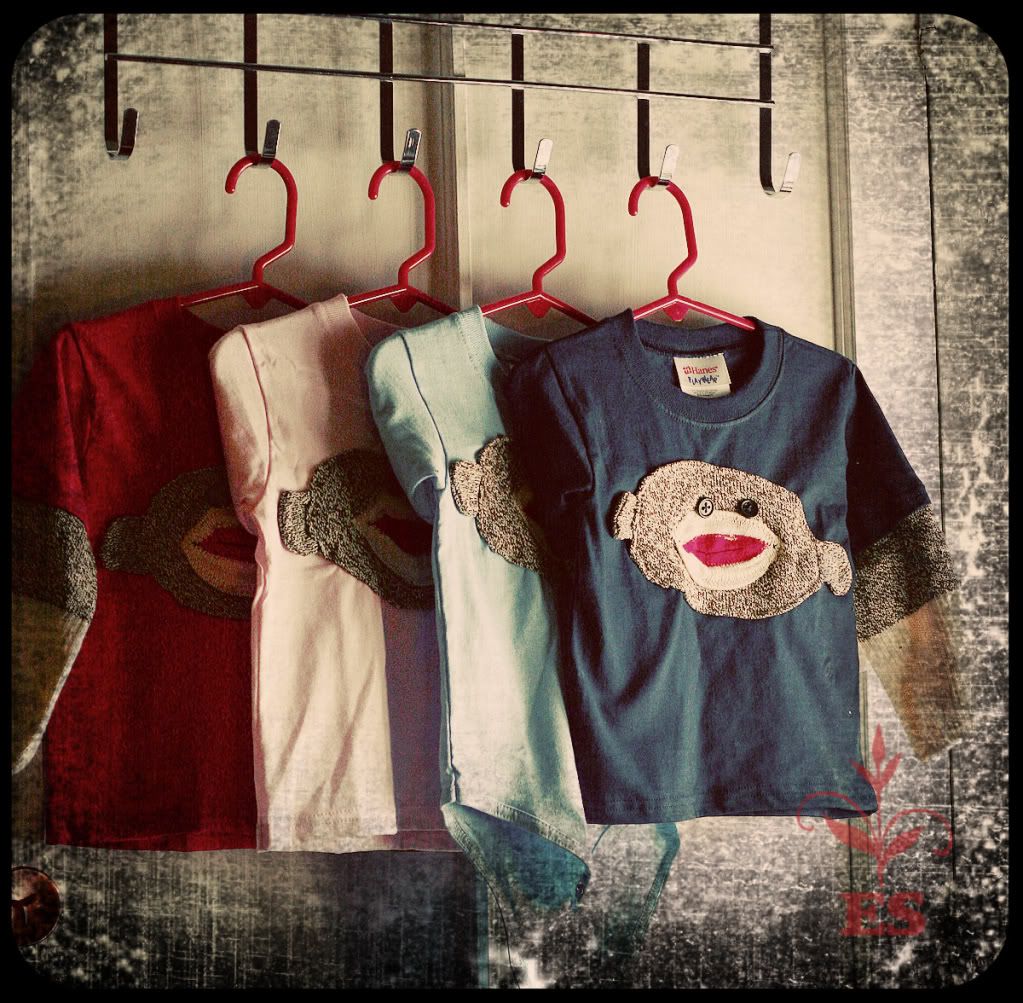 Lots of LIFE living going on around here--- Lots of Mom Moments, lots of
photography
stuff, family visits.... Sicknesses and allergies... New recipes and the start of real Spring... And so it has been a while since I
have
shown anything crafty or cupcake-y here. Rest assured, though-- even amidst the bustle of all the other priorities in my life, I still manage to do a few little projects and make a few little treats now and again!
I have found that trying to maintain some of this balance is critical to me being a pleasant person to be around... That if I do too much photography, I lose the zest for it. If I am cooped up in my house with a teething, walking toddler for too many days in a row, I become a less-effective mama... And if I don't carve out even a few minutes every few days to make something with my hands, be it cupcakes or muffins (or PIE, my latest yummy dessert, made on 3.14, for obvious reasons...)... or sock critters... or altered books...or other handcrafted randomness... Well, I get edgy. Stressed. I feel TRAPPED, a little.
So, learning this about myself, I am working really hard to keep any one facet of my life from being TOO MUCH... so that every facet stays healthy. Lately, it seems to be working. (Oh beware contentment-- that's when life decides to pull the rug back out from under you!!)
Anyway, it has been fulfilling to realize, and to try to do something about. So without further rambling, I give you some
girly
cupcakes from a recent party. Vanilla with vanilla
buttercream
: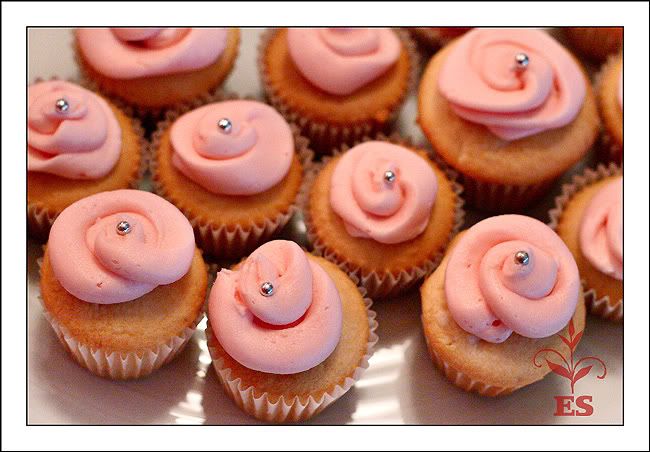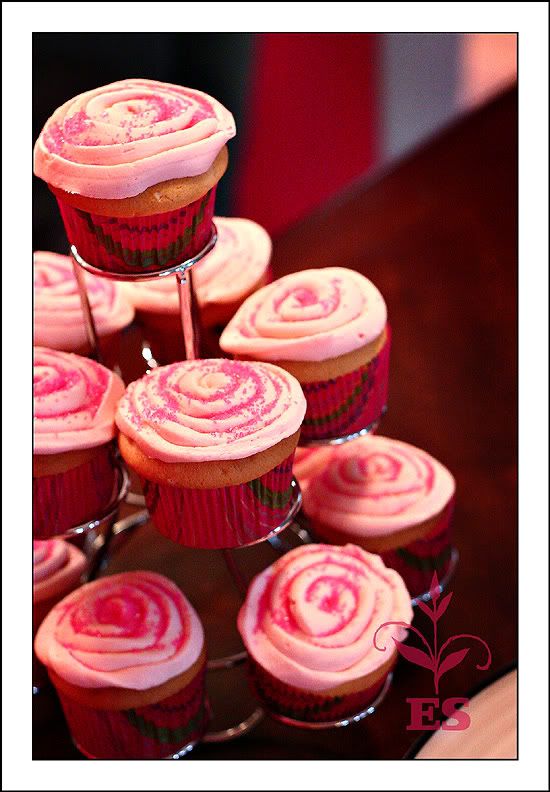 And next, let's talk about those sock monkey t-shirts you saw at the start of this post.
First
, let me say emphatically, this was NOT my idea. I wish it was, because it is BRILLIANT, but it is not. I first saw it on Target.com, when a friend tipped me off to its existence,
HERE
. Or to see a wider variety, click
HERE
. These adorable shirts are the brainchild of Julie
Barger
of
Morfs

Brand
, Inc.. (You can view a quick video of her talking about her shirts
HERE
.)
Having said all that, and being as impressed with Julie as can be, I still couldn't justify the $40 price tag. Call me cheap, or call me innovative, I just KNEW I could make one of my own, and for a fraction of the cost... So that's what I set out to do. I bought
Hanes
T's from their website, bought Red Heel Socks from
THIS
website, and set to work figuring out how to make it happen on my own. It really wasn't too tricky, and after a little bit of work, I managed my very own Sock Monkey T-shirt: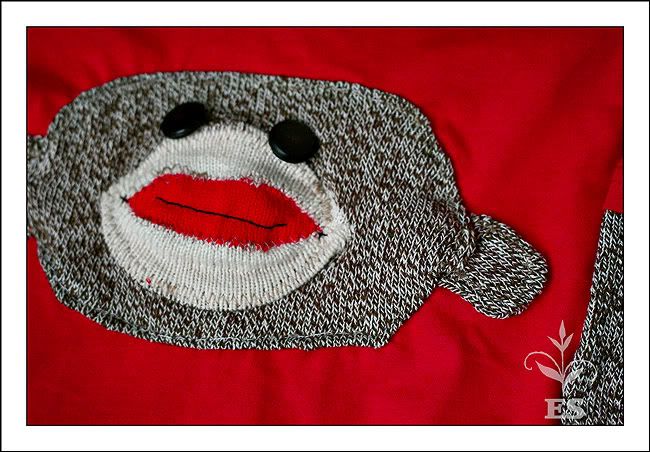 And I was so tickled with the end result, I immediately got to work on a few more, for friends. Ta-
Da
!!:
So.... I think that takes care of my craft and baking quote for the next little bit... :)
I have been stitching up some other cute stuff lately, but have to keep it under wraps until the
giftees
get them... to keep the surprise. So stay tuned. I promise more crafty goodness in time!
For now, my other duties are calling, and it is time to get off the computer... Time to get my son out of bed and get on the floor for some good old-fashioned playtime.
'Til next time!