So, about three blocks from our apartment, we have a new cupcake shop called
T

h

e

C

u

p

c

a

k

e

r

y
. Isn't that all I need to say??
Okay, okay... I'll say a bit more: Joe, my sis Beckie and I have become OBSESSED. They have five standard flavors (Tuxedo, Gold Rush, Confetti, Peanut Butter Cup and Double Chocolate), and they have two or three specials each week-- flavors like Grasshopper, Tropical, Graceland (PB & Banana), and Red Velvet. The cupcakes are huge, they're only $2.25 apiece, and they are A-M-A-Z-I-N-G. In fact, when Noah was born, Joe grabbed a box of these cupcakes to pass around to guests at the hospital as a sort of "cigar substitute"!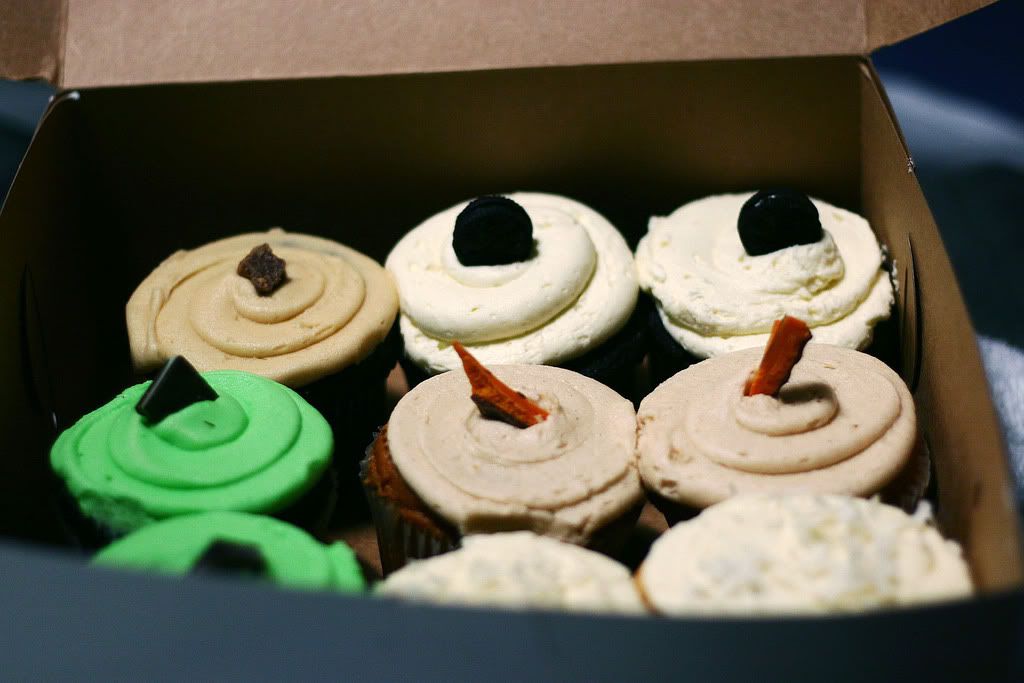 So besides making a cupcake run to this tempting new shop (oh, at least once a week), I have also gotten really enamoured with the idea of creating beautiful cupcakes of my own. My mom is a baker and cake decorator, so I grew up with frosting, piping tubes, dragees, layer cakes, etc. Mom taught us a few skills along the way, but I confess that my lack of patience has often found me in the baking aisle, purchasing store-bought frosting that is only good for smearing, not
decorating
with. Well, earlier this past week, my cupcake-crafting desire finally boiled over. I simply
had
to create some pretty cupcakes of my own. I got a few decorating supplies and some lemon cake mix, put on my clever little
apron
, and got down to work. And?
voila
!!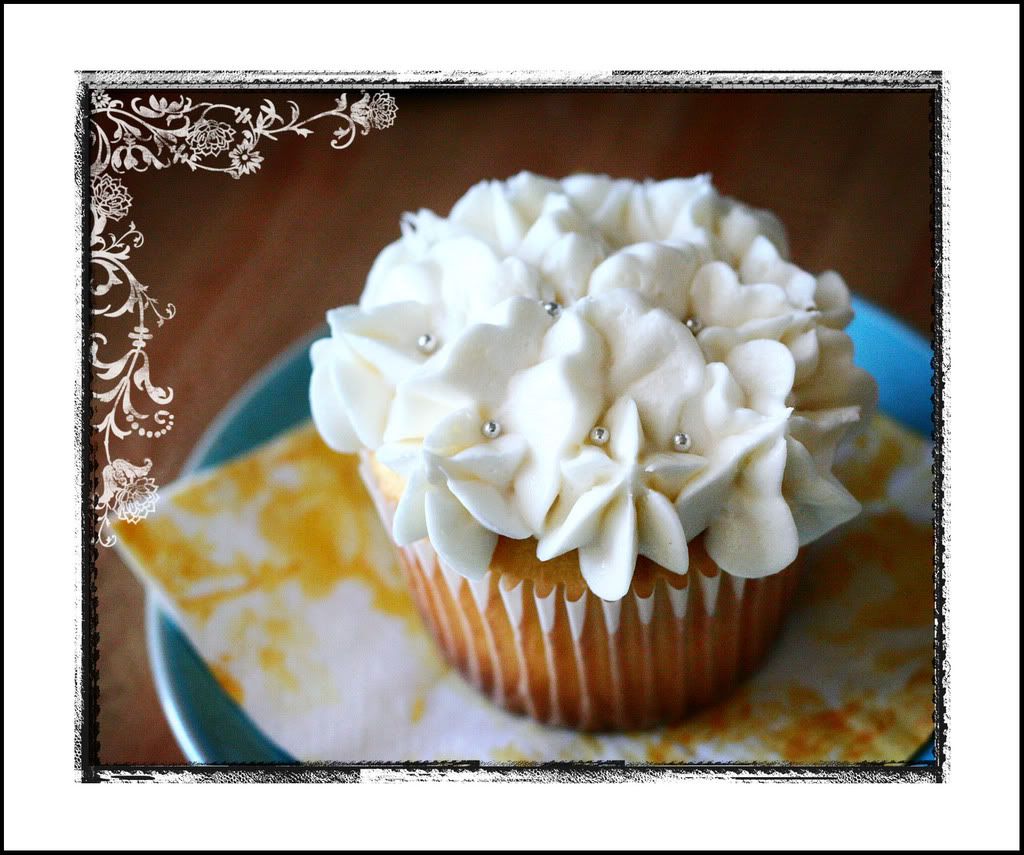 ...Cupcake magic!
*
For more amazing cupcake pictures and pretty much anything else cupcake (art, jewelry, recipes, cupcake shop reviews), go visit the
Cupcakes Take the Cake
blog. They feature some pretty inspiring cupcakes from all over the world, and they manage to find new things to post multiple times a week. I pop on there often to drool and dream of future artistic concoctions of my own. So feast your eyes on a few of their recent images, then go find or make a cupcake of your own. I have a few more lemon buttercream beauties left in my kitchen calling my name!
All photos found on the Cupcakes Take the Cake blog.
Click a photo to go to that specific post:
YUM.


*


a few more cupcake links--
All Things Cupcake
Some Cupcake Etsy Art I Want
Cupcake Pin Cushions
Cupcake Knit Baby Hat
Cupcakefetish.com