Legwarmers are hot. Especially on chubby little baby legs. In fact, there is a PRODUCT called Babylegs (click
here
) that are basically legwarmers for infants and tots. Cute stuff! But the official Babylegs are $12 a pop, and a friend told me that there were tutorials that show how to make them yourself (
Tutorial Slideshow
)... so after purchasing a manly pair of argyle knee-hi ladies' socks, I decided to try this out for myself.
Voila!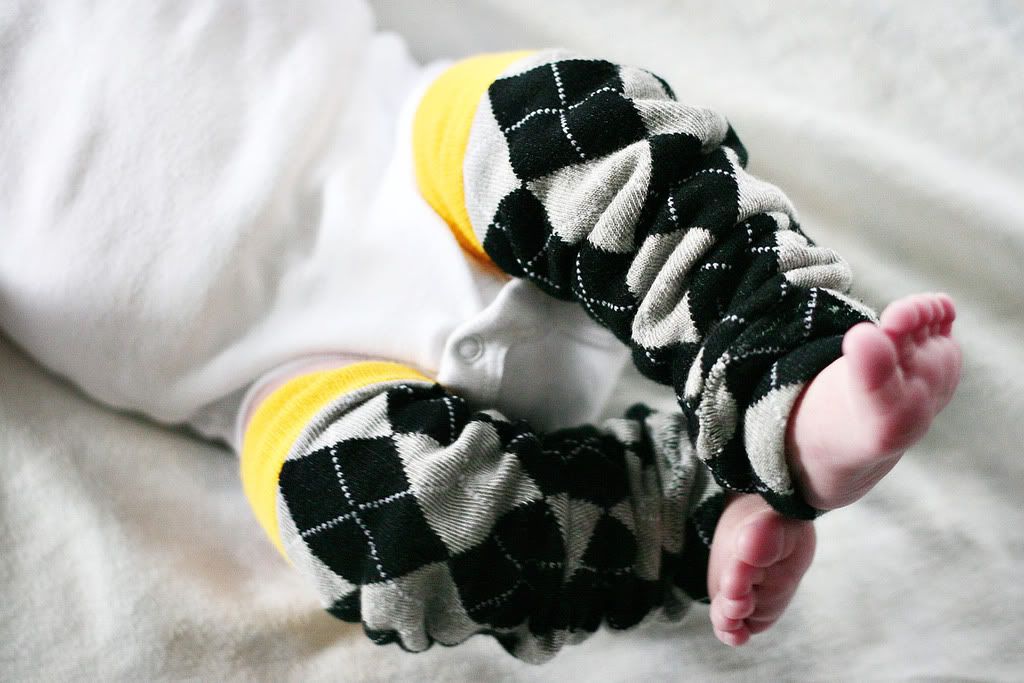 ...and I don't care who else approves or disapproves of this punk-ish look for my baby BOY, I am dying over how cute he looks. Totally manly. Ladies' socks and
Flashdance
notwithstanding.
I think I'll be making some more.