I've been in a reflective mood lately... It came on full-force the other afternoon when Noah woke from his nap and called me, as usual, but I took a few minutes getting up to him. By the time I got upstairs, he'd slipped back into sleep... so I had a long several moments to just lay in front of his door and watch him sleep... to say a prayer about him... to think about him. How much he has changed my life and my soul. It was a beautiful little interlude.
I don't know if you've caught on by now, but I am EXTREMELY sentimental. It's because I'm a Cancer, I swear it. I am steeped in emotion about the past and memories and dear relationships and life lived. It can become a tidal wave if I'm not careful. I have to remind myself to get back into the present sometimes, or it becomes too big of an ache. A beautiful ache-- NATSUKASHII-- but an ache nonetheless.
And last night a dear friend's broken heart brought a fresh wave of reflection... I sat in the dark at 1:30 am rereading blog posts from my past from my own hard times... And it was one of those times I had to step out of myself and psychically slap myself across the face to remember to get back in TODAY. To list under my aching breath the things I have this very moment and am blessed to be steward of and the ways I am okay this very moment.
And today, with my quiet time as I showered, the reflectiveness turned to a healthier groove and I had this idea--- What if I tiptoed into my archives to catch a glimpse of my life lived, but only on THIS day in years past? (give or take a day)...
So. Flashback Friday.
(Lordy what a TACKY name... I want to call it "Windows" or "Stepping Back" or something lovely... But the alliteration and the appointed day of the week are too organized for me to pass up. So Flashback Friday it is...)
Bear with me, this is the first attempt.
I want to dip back into my photos for March 23 (or whatever week I am doing) and find photos from that day from other years. Or as close to that day as I happened to blog/take photos.
And put them here. All at once. A window to many years at one time. Seems so neat to me.
And maybe a link or two to past blog entries from the same date.
So. Let's try it, shall we?
Today is March 23, 2012. (Three months, Danielle! I cannot wait!)
This is March 21-22, 2011: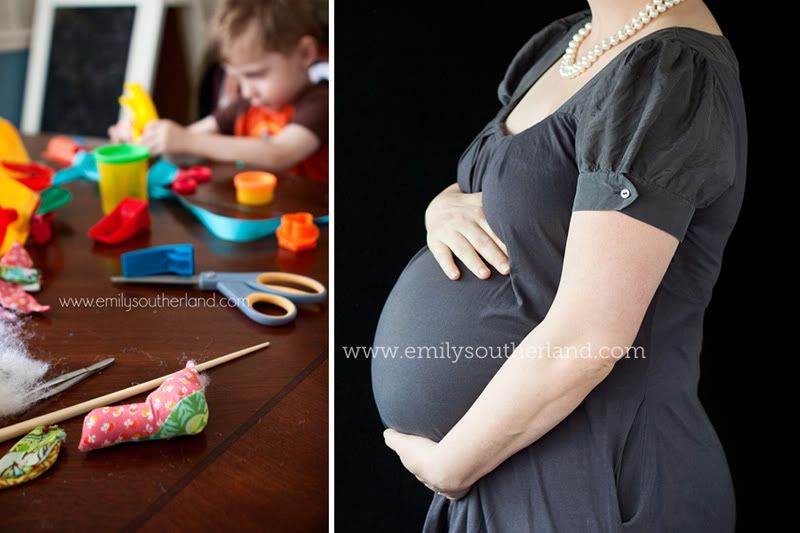 Joe's monsters and
my nesting while Noah plays
....And
my belly
.
And March 24, 2010:

(oh how I LOVED these photos of Noah. They were from my "lost year", 2010. So many photos I love that have never seen the light of day... That WILL be remedied.)
And March 13, 2009... so little!
March 20, 2008, 4 months old.
March 23, 2007, Hi, Genny!
March 22 and 26, 2006, at the Mason Lodge:
(hadn't started blogging in March 2006... that inaugural date was in August of 2006!)
Stretching a couple of years, March 2004, Las Vegas, freshly dating:

(a film photo, and a bad scan... But I love it.)
And limited by my digital resources, that's about it.... Oh, except THIS classic--- March 1978!
My older sister and I in Virginia, as the forsythias bloomed. I love this.

Yeah. That was a healthy balm for my sentimental reflecting of late... Just enough to make me feel the glow of memory, but not so much that I wish for moments now passed...
On that note, my present is calling me, in the form of a baby awake from nap and a kiddo asking for lunch. Life calls. I'm off.