I ran away from the computer this morning after blogging, and finished up a few things, including:
The cutest ruffled bum in the universe. Seriously. SO CUTE!
I see several more of these in my future!
(Babies? Ruffled bum covers? Some of each?)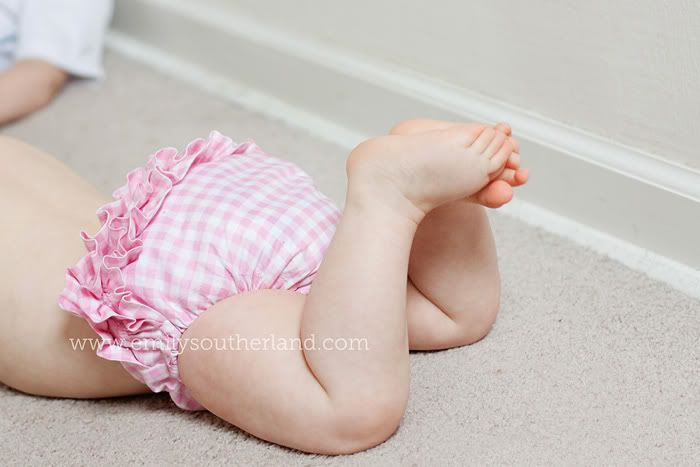 And a few more photos from this afternoon.... playtime with the kiddos. Lucy wanting to be wherever Noah was, piles of clean laundry and a kid tucked whimsically into the laundry hamper... And that 2-toothed smile of Lucy's that is irresistible (and soon to be a thing of the past, as more teeth come in.)
Simple stuff here. No big tale to tell. But I am delighted with the ruffled diaper cover, in love with my kiddos, and happily ignoring that pile of clean laundry and remembering to just enjoy the moments. The simple moments.