Check out what this girl is doing! She is only eleven years old, and has taken on an incredible project for an incredible cause. She's donating money to buy shoes for Ethiopian kiddos who don't have shoes. And she's doing it by making cute crafties for sale. It's such a simple little cause, but such a heartfelt one.
I am so so impressed!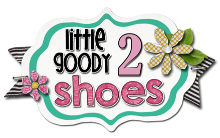 Anyone wanna go support her?