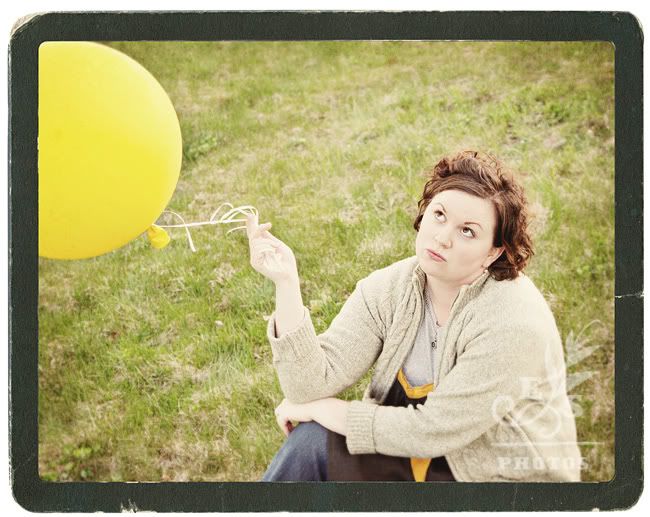 Took the universal "tag" from my broheim,
Steve
... Anyone else is free to take the tag for themselves. Or not. Wonder if I have anything new to say?
A - Age
: 32. (eek! when did that happen?)
B - Bed size
: Queen... and LOVE the metal canopy frame...:)
C - Chore you hate
: sweeping/mopping/hardwood floor care
D - Dogs or cats
: allergies and being busy with a little kiddo make me say NONE. Sad.
E - Essential start your day item
: baby kisses
F - Favorite color
: oh, LOTS... Robin's egg blue is probably tops right now.
G - Gold or Silve
r
: Silver
H - Height
: 5'7"
I - Instrument played
: a bit of piano, viola from age 10-18... Banjo, a bit.
K - Kids
: Noah, aged 20 months. And I'd like three more... I think.
L - Loud or quiet
: I am, by nature, loud. I like, these days, serene quiet around me.
M - Mom's name
: Jeanne (my middle name:
Jeanne
tte... Get it?)
N - Nicknames
: Em, Emmerloo, Doodileedoo, Zaynee...
O - Overnight hospital stay
: Noah's birth. We had a 4-day stay because of the c-section. I LOVED it. I cherish those memories.
P - Pet Peeve
: I dunno.... Talk radio? LOL! Crumbs left on the counter? Bats in my apartment?
Q - Quote from a movie
: "To infinity, and beyond!" -Buzz Lightyear,
Toy Story
R - Right or left handed
: right handed
S - Siblings
: a whoppin' SIX of them... Juli, Elise, Beckie, Steven, Sarah, Kirsti
T - Time you wake up
: Between 7-7:30 am. Noah is my alarm clock.
U- Underwear
: special.
V - Vegetable you dislike
: none. Truly. Lima beans KINDA bore me.
W - Ways you run late
: trying to cram too much in too short of a time. (MWCW girls, ya dig? *sigh*)
X - X-rays you've had
: teeth... I think that's it. Right? Oh, and my Halloween candy when I was like 6 years old.
Y - Yummy food you make
: cupcakes. Cookies. Apricot chicken.
Z - Zoo favorite
: the hippos. The mist machines. The home cooked kettle chips.
*
Here's hoping the weekend has been gentle to you all... It has been to me.
Church tomorrow... I'm ready. Let's see if Noah is??! :)