Two
bessies
+
evening in St. Louis
+
recently seen "
500 Days of Summer
"
+
charming blue vintage bike
+
my recent craving to play with my old film camera
+
two rolls of Fuji 200 ISO
=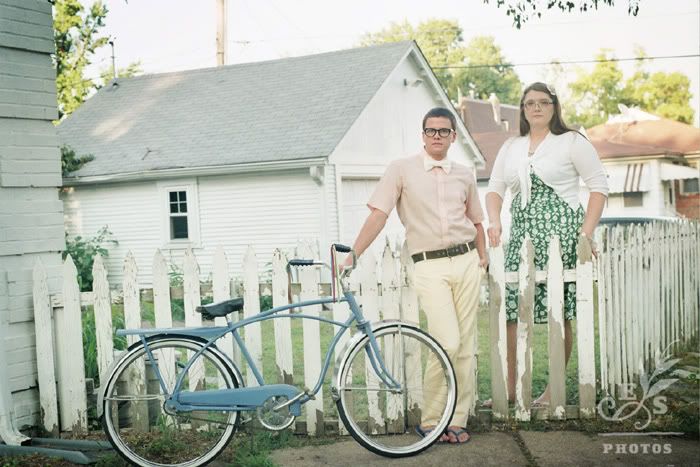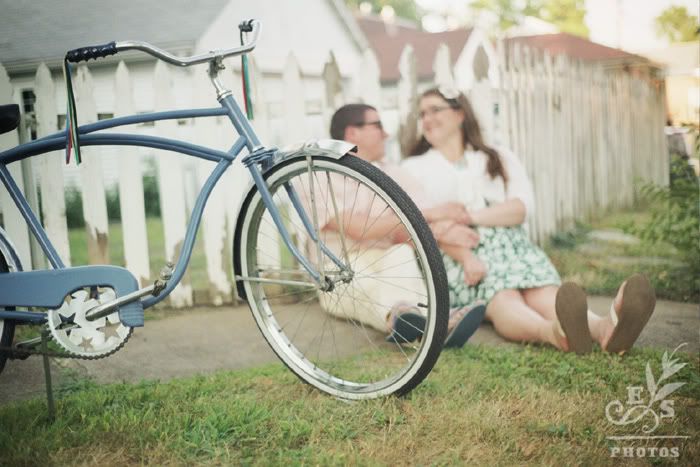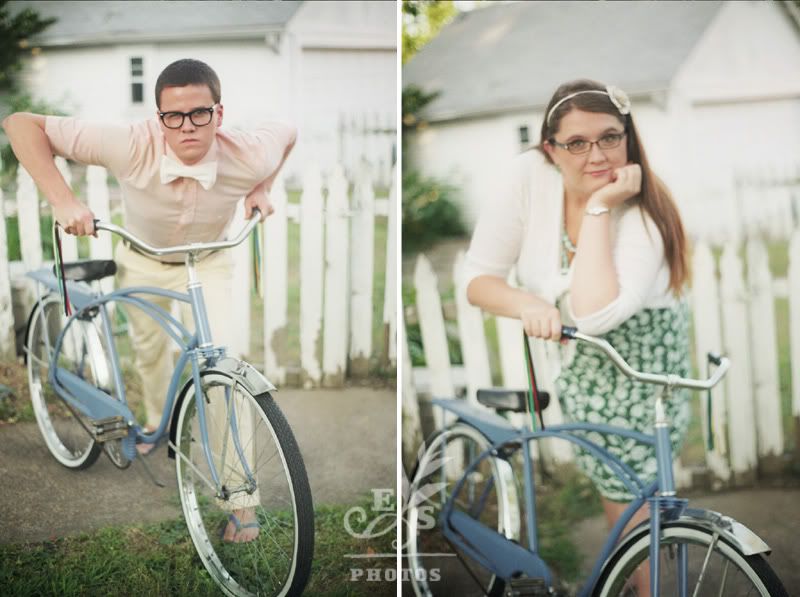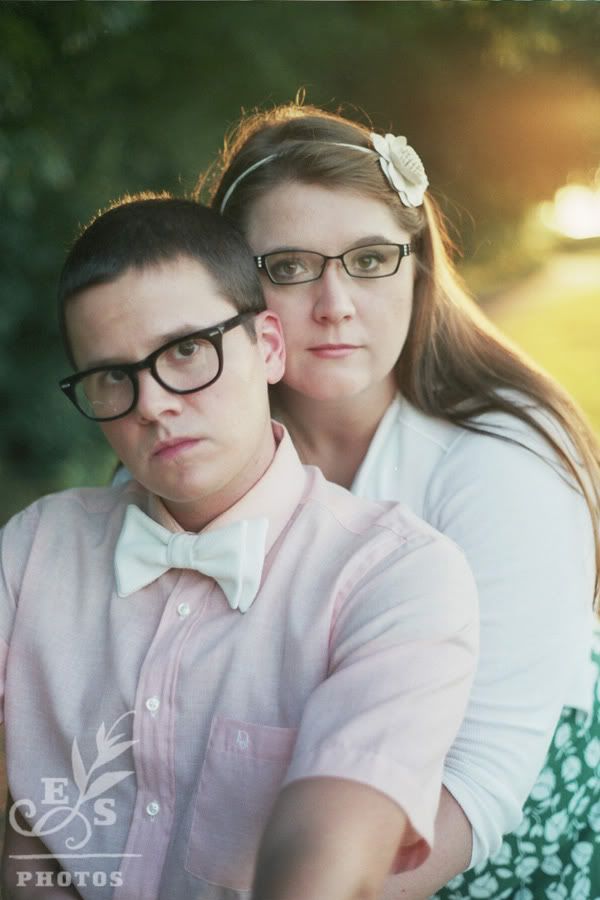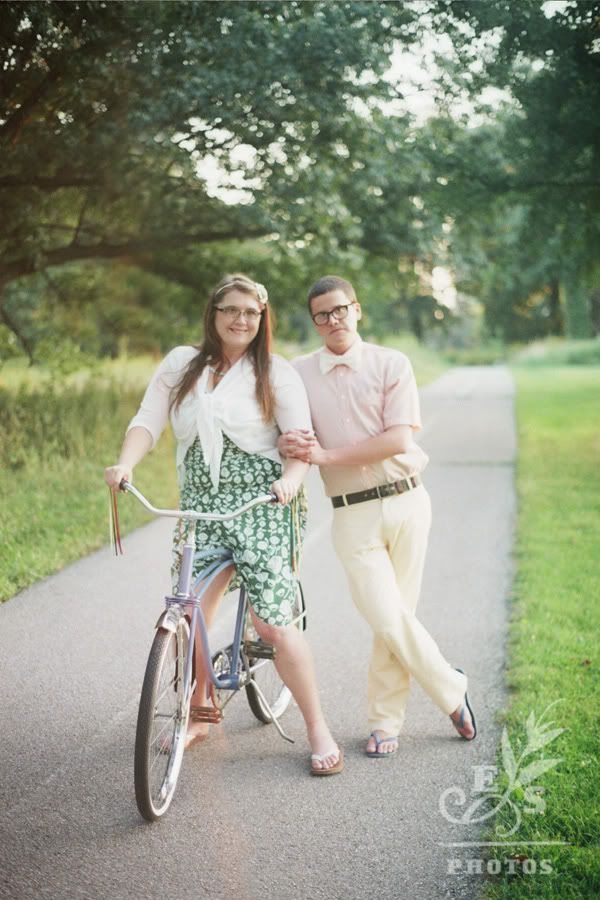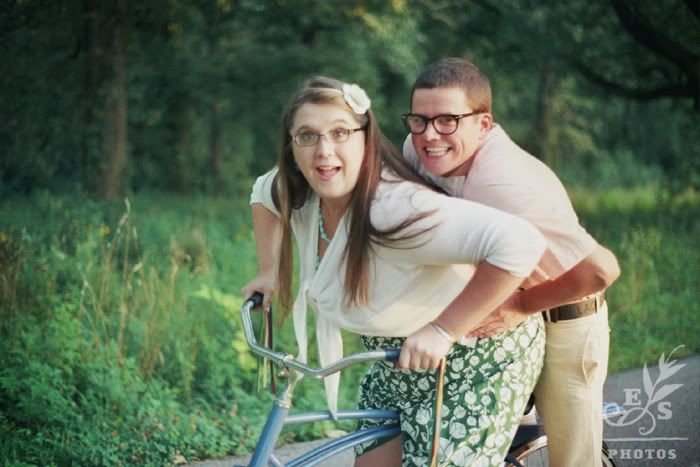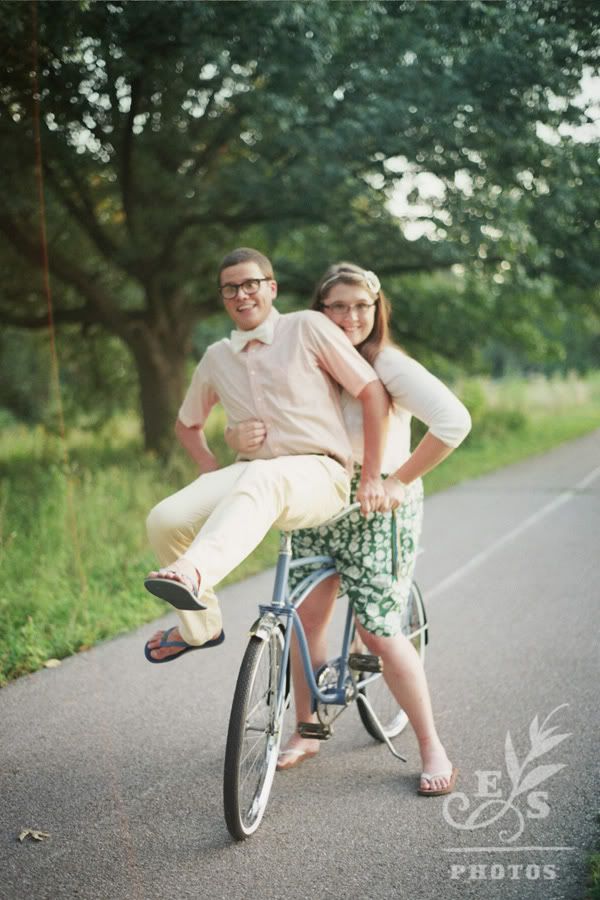 =
**swoon!**
(I loved it all, my friends. LOVED. And what a trick to only get 48 shots to do it in. A VERY good exercise for all you photogs out there. GO! Do it!
And Beckie and Kyle and Jenna.... You can come be my muses ANYtime. Just bring that bike back with ya.)
*
Oh, and thank you for the comment love for my lovely subject Jewlia. My favorites? Well, obviously the ones I chose to show are my TOP of the whole session.... But if I had to only pick two favorites, they'd be the red barn yellow balloon shot at the end where she is gazing pensively into the distance, and the blue cloud wall with balloon. Oh, and the moustache-behind-a-tree...
And look for a few last GREAT ones from her session. Probably tomorrow...