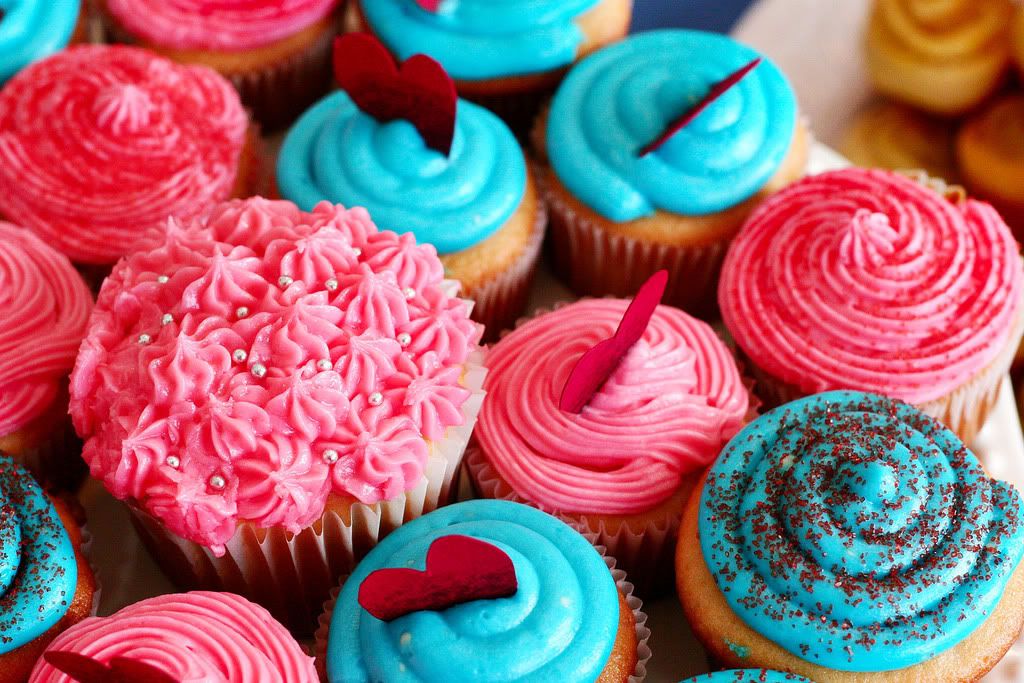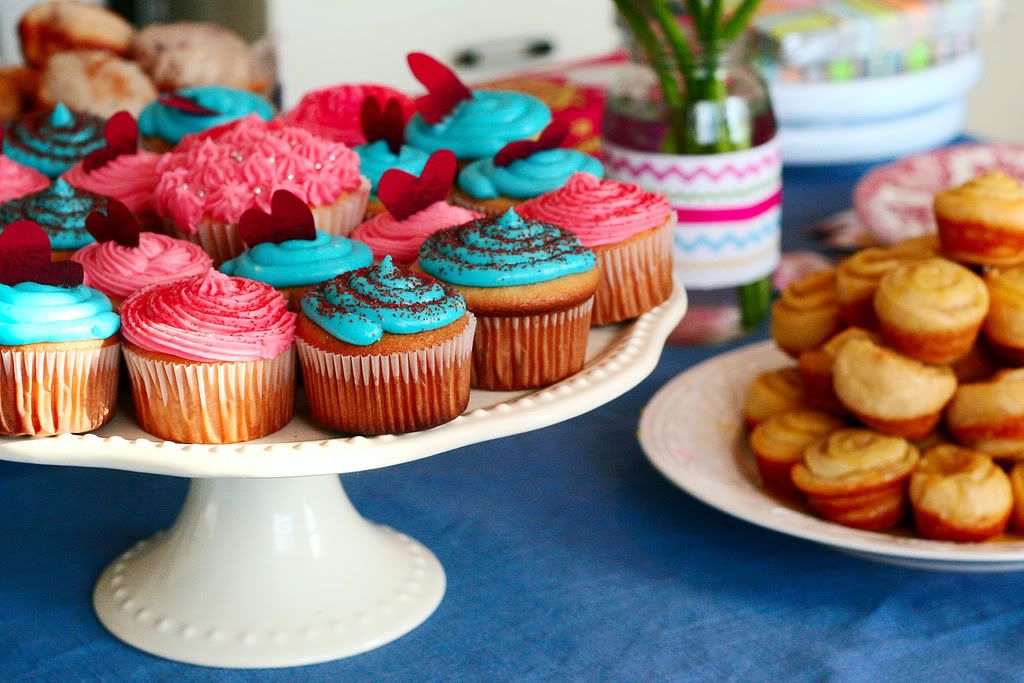 So, let's talk some more about cupcakes. Remember that baking post from this weekend? These are the end result: Pink and turquoise cupcakes with red accents, decorated with the helpful assistance of
Mary Victoria
, sis-in-law-extraordinaire. They turned out EXACTLY as I had hoped they would, and once again fulfilled my need to make pretty little cupcake-works-of-art. They tasted amazing, too!
Now for the really cool part:
Click
HERE
.
Can you believe it? All my cupcake dreams have been validated by my favorite cupcake website! I was scrolling through the site during a 3 a.m. baby feeding, and my half-asleep eyes lighted on that picture and I literally had to shake myself to see if I was dreaming... How cool!! I had uploaded my pretty cupcake pictures to Flickr, including to a couple of cupcake groups, and they noticed them among several dozen other cupcake pictures that day. So. I am tickled. I am delighted with my new hobby. Come on over and we'll make another batch. What color shall they be this time?