What to do when the weather gods dump 8 inches of snow in your town? Well, in spite of having a very small baby that needs constant care, and in spite of already having had a LOOONG full day of groceries and baking, Joe, Mary and I determined that we were going to sled on Art Hill no matter what.
Art Hill, for all you non-St. Louisans, is a lovely, steep hill that slopes down from the classic art museum in Forest Park, one of the only still-standing buildings from the World's Fair in 1904. In the spring and summer, this lovely hill is emerald green with trim grass, and ends in an incredible Grand Basin of water and fountains. In the winter, when it snows, this hill is transformed into the most famous and popular sledding spot in the entire city. Park workers even put hay bales at the base of the hill to keep rogue and runaway sleds from barreling into the iced-over Basin.
Several Christmases ago, my sis Beckie gave Joe and I a big, blue toboggan to use on this hill, but we had never been able to coordinate a trip in all the subsequent winter snows. (Sad!!) So, in spite of Friday being an already full, exhausting day, and in spite of the Noah obstacle, Mary came over and we all bundled into winter clothes, heading off to have an adventure. Each of us took turns holding Noah (who eventually ended up in the warm car, having his dinner with me) and then each of us took turns riding the incredible hill on the speedy toboggan. Though I only got three turns, each one was
giddy-laughing-breath-taking-exhilarating-thrilling-let's-do-it-again exciting
!!!!
WHEW
!!! Wow!!!
Man, I love sledding.
But enough of the telling. Let me SHOW you:
*
{Noah, not so happy about the coming adventure. But cute in his snow suit.}
{the view from the top of Art Hill... it was late afternoon and the sun was setting, but the hill was still PACKED with sledders!}

{some good, quality family time. Sorry, Noah. Obviously you'd rather be at home in your p.j.'s...}

{Joe and Mary-with Max the passenger- get the first turns, while I soothe the kid who is hating the cold:}

{there's no feeling like that sleddin' feeling, right Mary (eh, Max)?}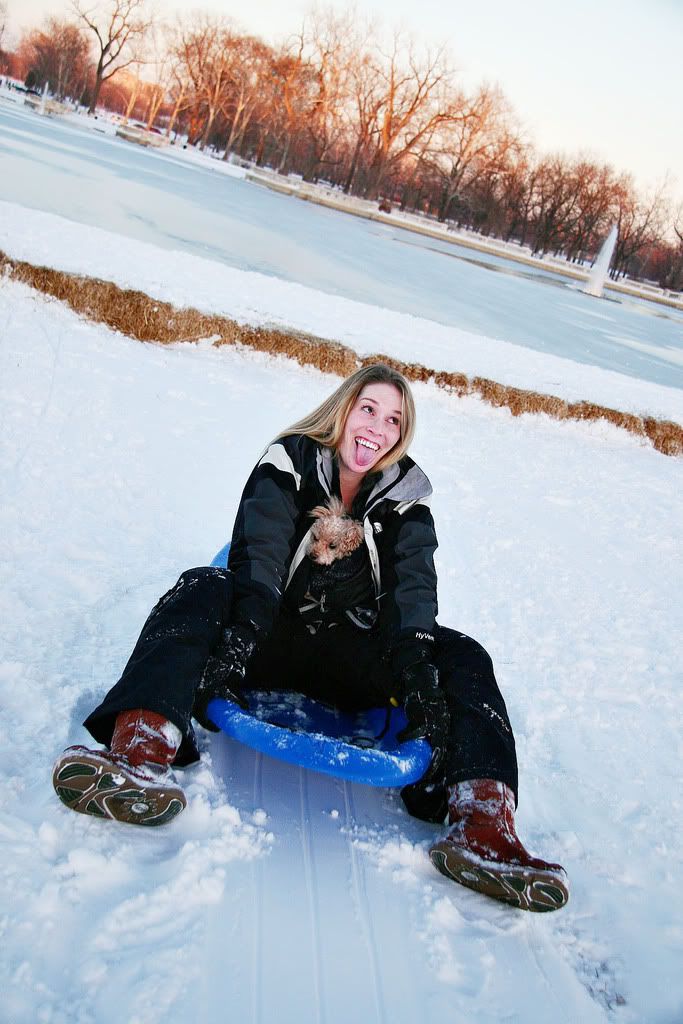 {Oh, goody! My turn!}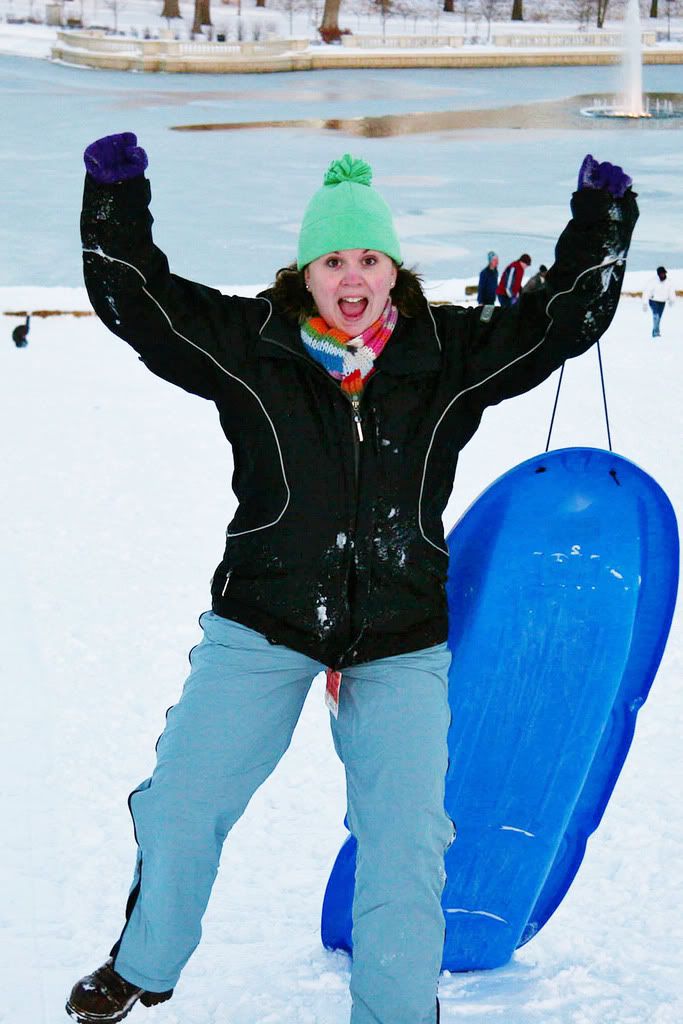 {the amazing sunset view from the bottom... How cool to see so many people having so much fun!}
{winding down... It's cold, baby's crying, thighs burn from hiking up over and over...}
{Time for a cute cafe and the best hot chocolate in town...Look at that gi-normous marshmallow!!}