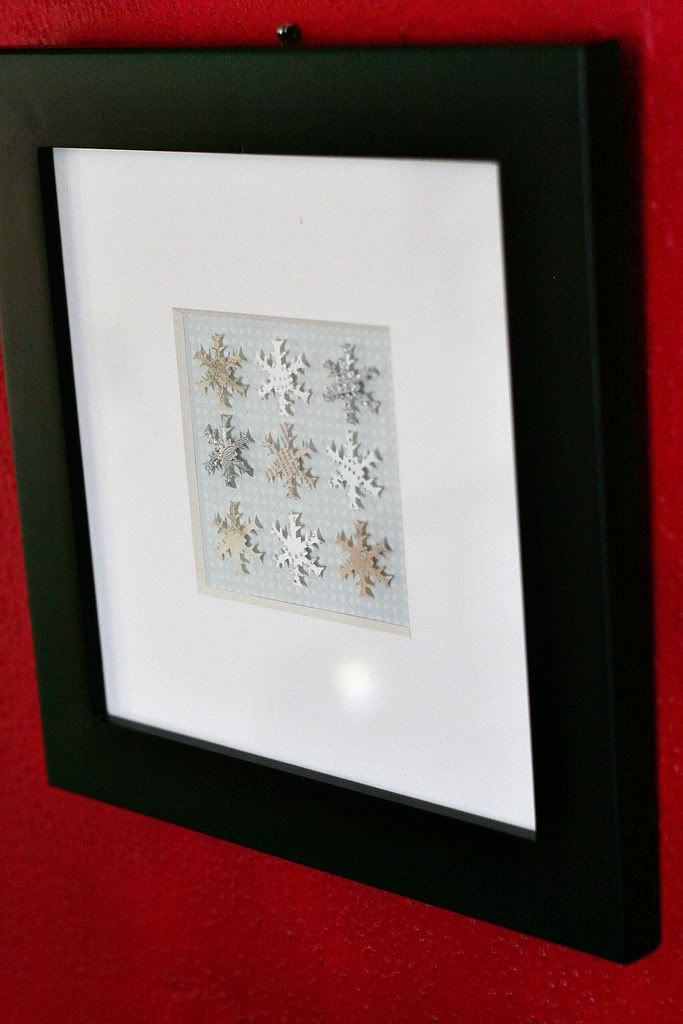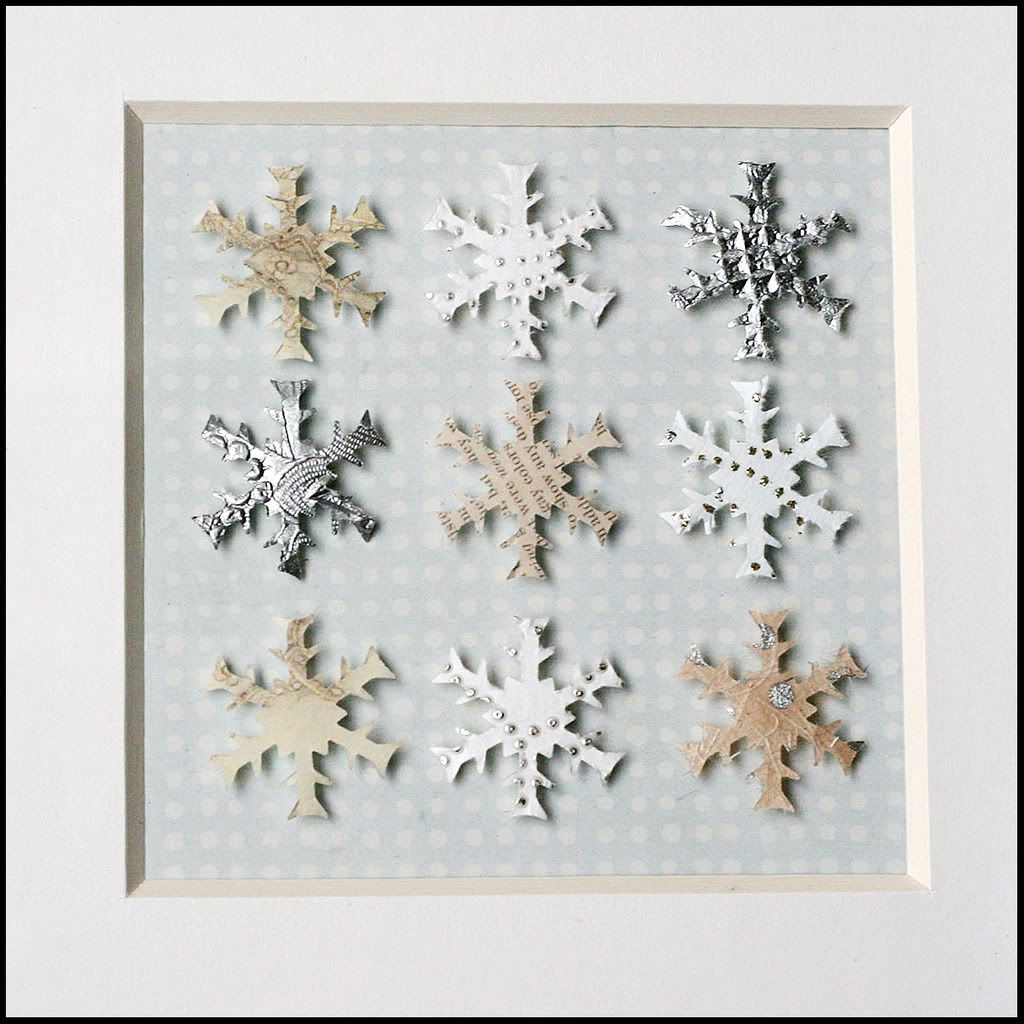 Ali Edwards, artist/scrapbooker/design celebrity, has this weekly feature on her
blog
called "Weekend Creative", where every weekend she posts a simple little project with how-to's, inspiring her readers to go out and create one of their own.
This
was the second lil' project I've done (photos of the first one will be displayed AFTER Valentine's Day, so Joe doesn't see it too early), and it is really satisfying to pump out a project in a short amount of time and say to myself, "Ah-- I
can
be
Artist Emily
and
Mom Emily
at the same time!"
The idea for this one was to use a decorative punch tool and make a collage using repetition and different papers. Since the only other decorative punch I own is a circle (
bo
-ring), the snowflake became my starting point, and it all came together from there. Normally, I am a colorful gal, but snow isn't too colorful, so it became my challenge/goal to get some really nice neutrals going so I could end up with a clean, peaceful, soft snowflake collage in the end. I'm pleased with the results!
And the project is simple enough that in theory, I could replace this collage with another seasonal one with very little fuss. (in theory. In reality, I'm not that much of a go-getter. *sigh* It's my bane.)
Last note on this: You should totally begin doing these lil' projects too, because they are easy, can be personalized to fit your style, and they are satisfying little assignments. Many of them would make great gifties for people you love. There is even a
Flickr group
set up for Show n' Tell, so you can see what other people are doing with their projects. Go look!
So join me. We'll see what Ali E. has in mind for this coming weekend!