For this past Christmas, I knew I wanted to make something for my family that would give them some pictures of their new grandson/nephew Noah. So I piggybacked off of an idea a friend told me about several years ago, and finally tried something like it for myself:
* The Altered Altoid Tin*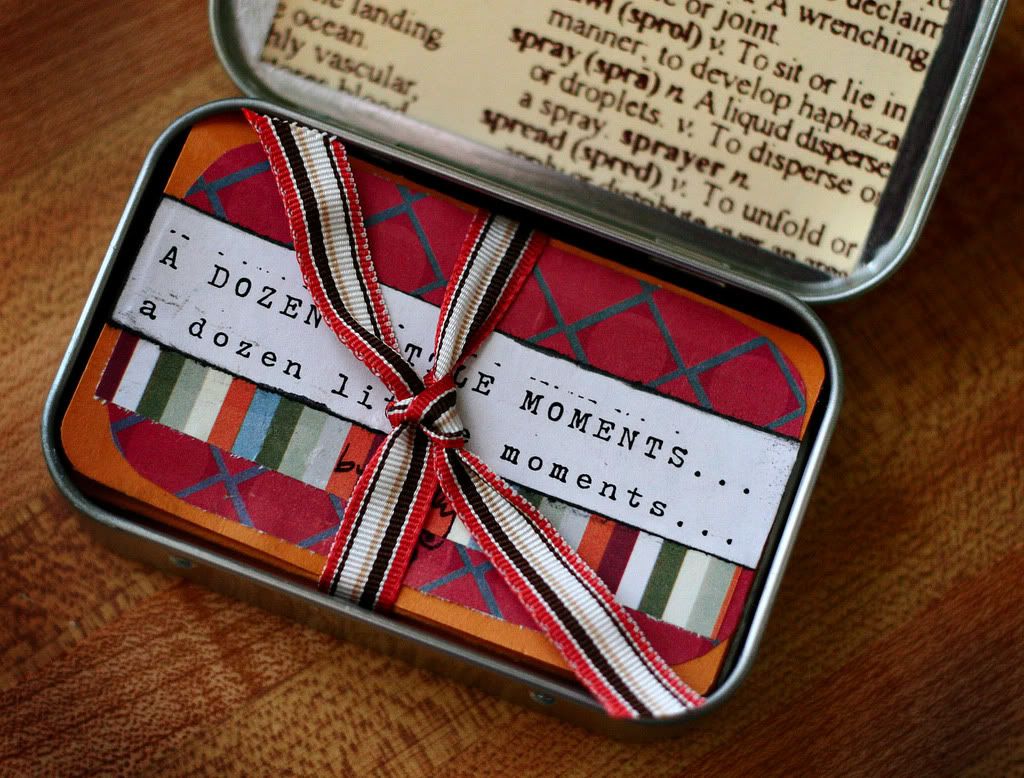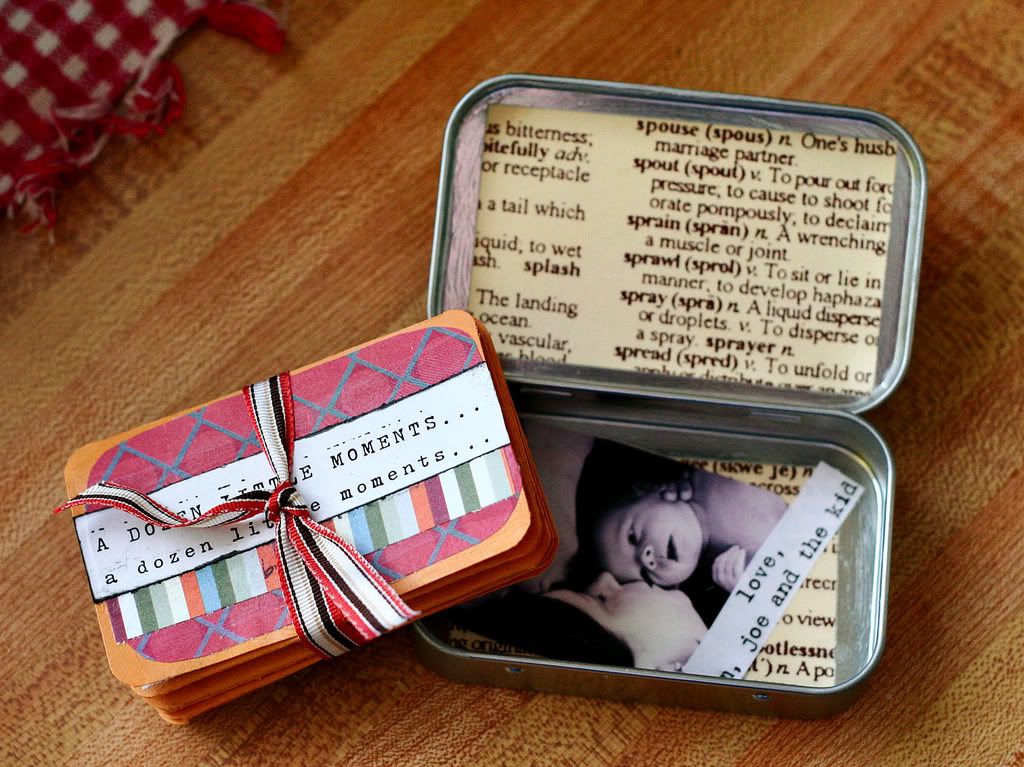 The idea was that they could have a portable little brag book they could carry with them. I included moments from his day of birth as well as several other special or significant moments from his first month. I also tried to include a photo of Noah with the person receiving the tin, to make it more personal.
It looks a bit complicated, but it was actually not too tricky. The biggest challenge? Making 14 of them!!! (Yikes!)
And to keep this from simply being a braggin' post, I'm going to provide a few links that might inspire you to try one of your own one day. I'm happy to share any tips/techniques, etc!!
* LINK LOVE *
* Buy tins for CHEAP here (Explore the site--they don't have to just be altoid tins!!):
www.specialtybottle.com
* Use Modge Podge to glue paper onto the metal:
www.dickblick.com
or go to Michaels Crafts, etc.
* And if you don't feel like doing the basic work, I found this artist on Etsy, who will sell you the basic foundation... Just add pictures, text, embellishments, ribbon, whatever you want to make it personal:
Waisze Designs @ Etsy
(Explore her site for other fun things like handmade cards, tags, etc.)
And as I have been exploring the web, it turns out that Altoid tins are pretty inspiring to lots of folks. Check it out!
* Other Ideas to Inspire You*
Sculpey-Covered Tins
Altoids Tin Wallet
Candy Addict>>Things to Do With an Altoid Tin
Altered Altoid Tins