On Saturday, I helped my friend Gina host a baby shower for our fellow friend and ward-mate, Alecia. She is expecting a baby girl in less than two weeks!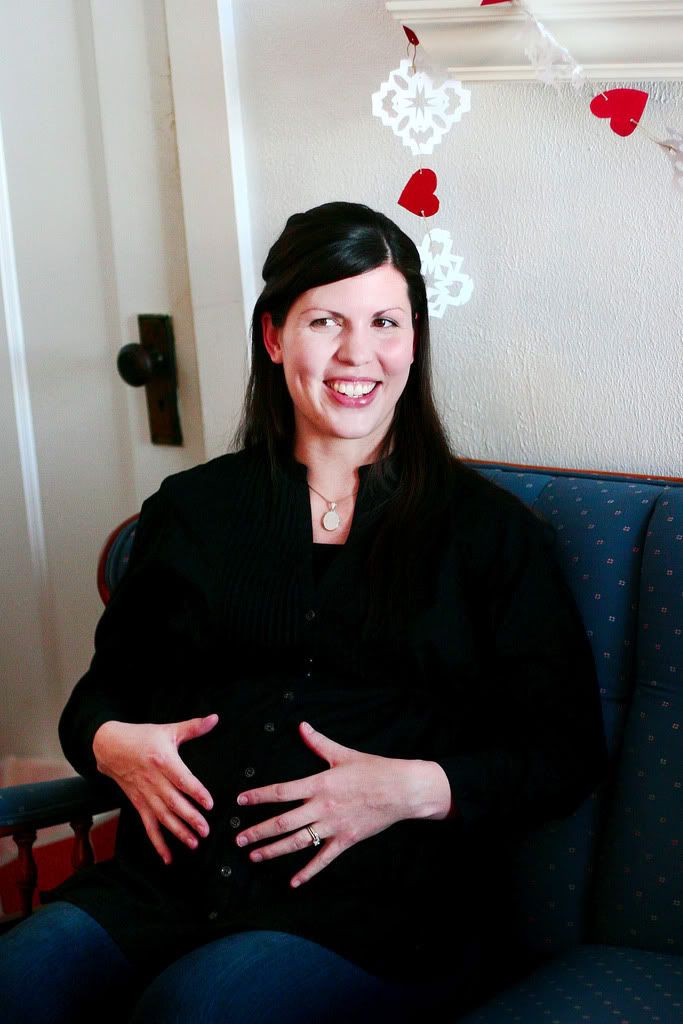 Gina and I split the food duties, and between the two of us, I think we came up with a pretty tasty brunch spread:
My Job-- cupcakes, muffins, cream puffs, and lil' smokies.
Gina's Job-- breakfast casserole, fruit, and beverages...
The cupcakes were, of course, my favorite part of the preparations... another chance to get fancy and artistic with frosting! Plus, how cute are they, displayed on my wedding-gift cake stand?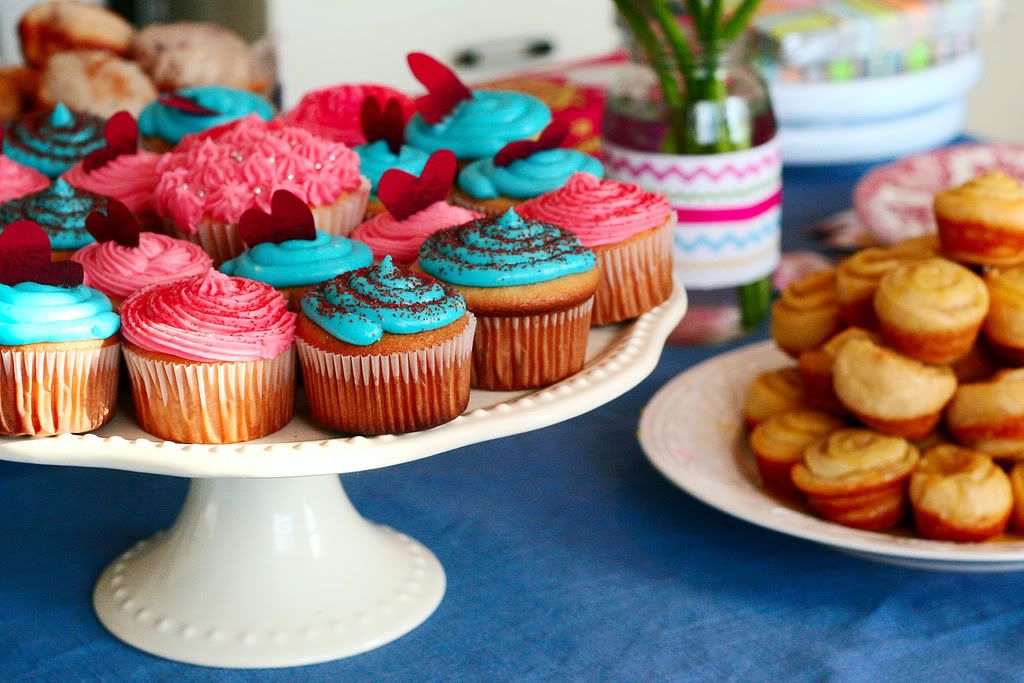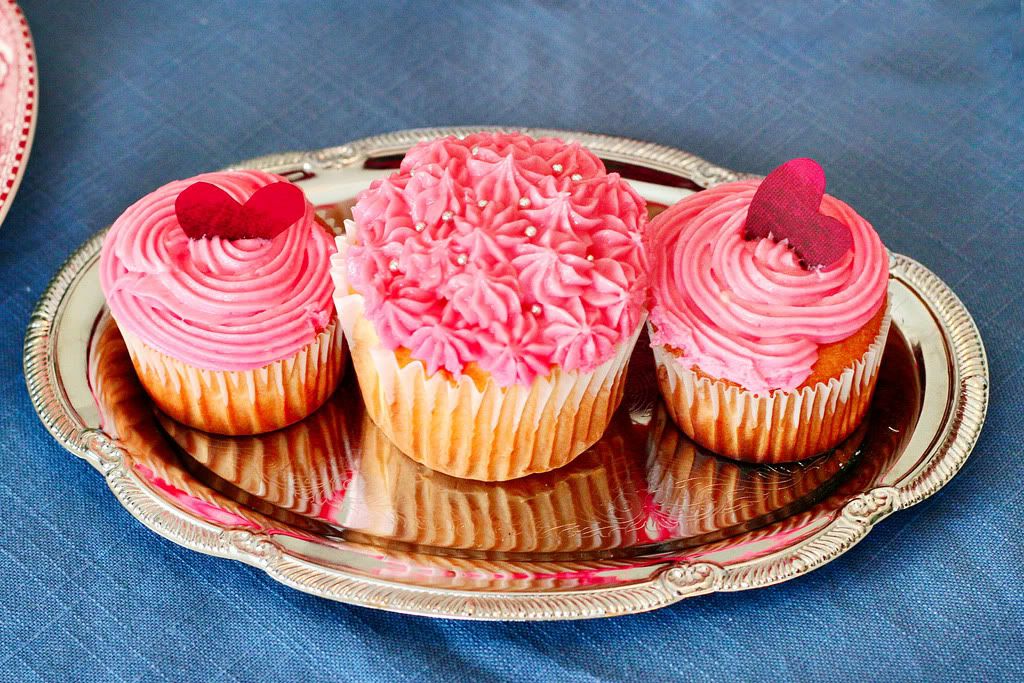 The prizes for our games were these Bath and Body Works hand soaps, which are, as Gina puts it, "an affordable luxury." I'd be tickled to get one of these as a prize, wouldn't you??

As for decor, my sister-in-law Mary and I spent a couple of hours the night before, gabbing in my kitchen while cutting out snowflakes and hearts and stringing them together... I figured since the shower was in winter, close to Valentine's Day, what better theme? Mary and I were both SO pleased with how these garlands turned out! (She's a master snowflake maker, to be sure!)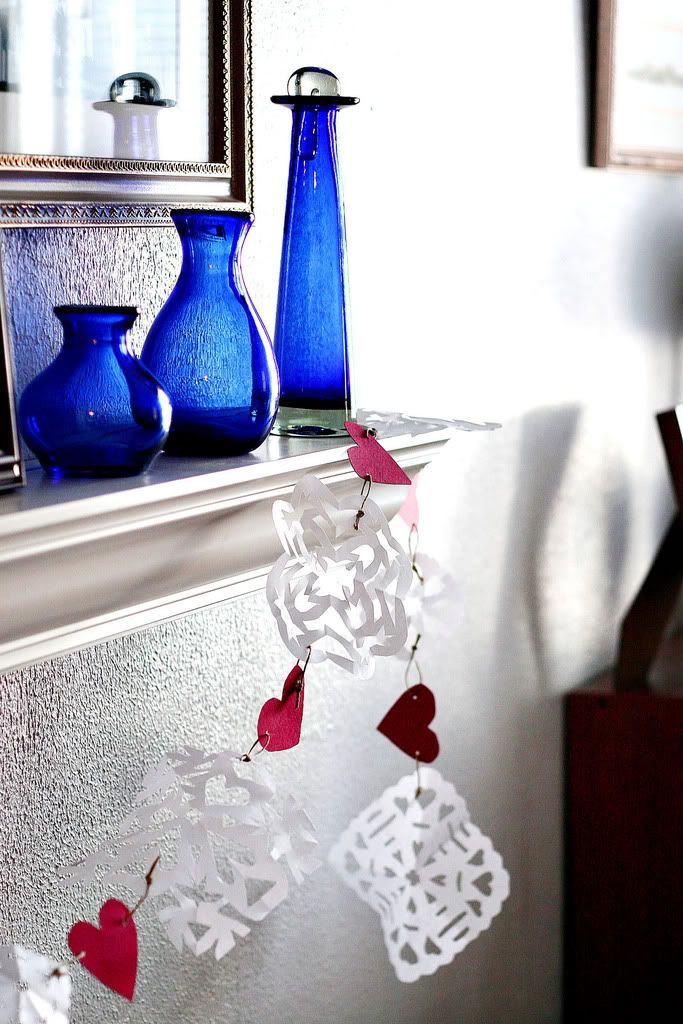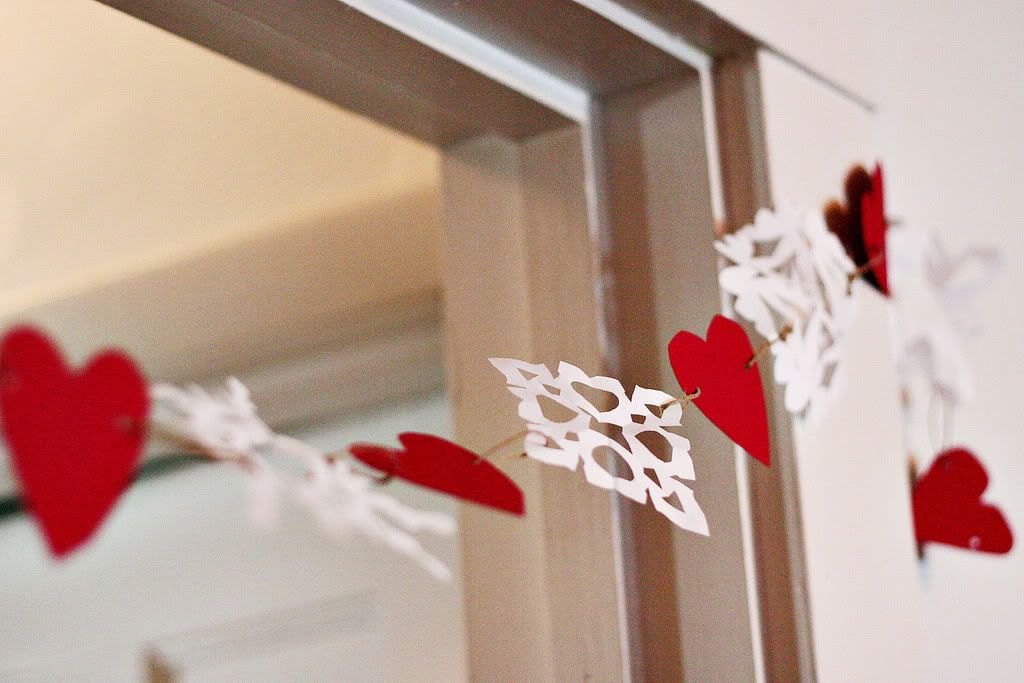 The OTHER master snowflake maker in my house, hands down, is Joe, who puts so much thought and effort into each snowflake that it's probably good we didn't use him for the mass production part. Hee hee! However, he
did
grace us with several of his more amazing creations to add to the final decor. My favorite? The one below, featuring
baby bottles
in its design. Can you believe it??
The party turned out wonderfully, the guest turnout was amazing, and everyone seemed to really enjoy themselves. I know I did! And I bet Alecia did... I mean, look at that haul!! (And that's just the first armload!)