For us, it's still going--- Joe gets this whole week off of work, so it feels like an extended holiday. We're still in our jammies, the house is still a mess, I'm still eating WAY too many treats, and it's just a whole lotta Christmas 'round here, still.
And because I was frantically sewing Lucy's gift all day Christmas Eve and into the night, and then we traveled on the 25th and 26th, I never got to post these shots I took Saturday with the intention of sharing for Christmas Day. So since it's still Christmas in my head, I'll still post them. Whee!!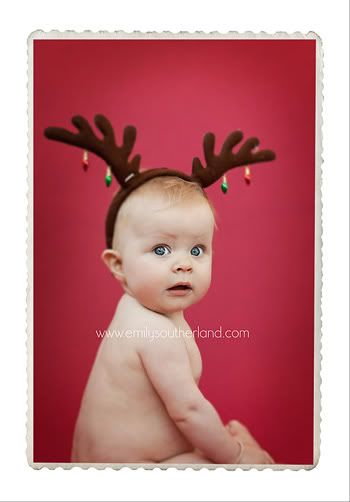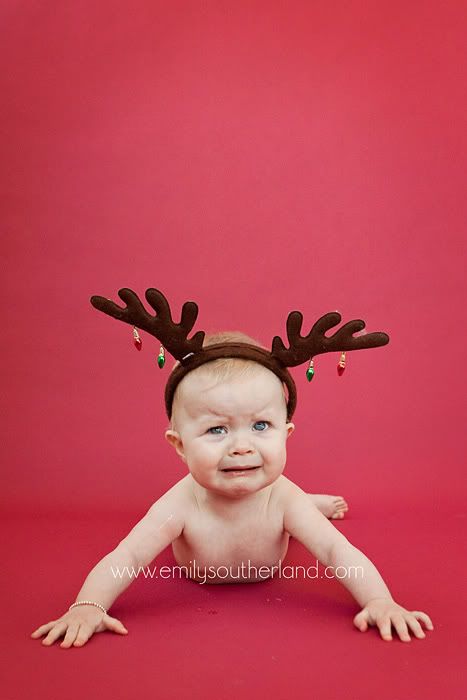 (So she's not a fan of tummy time... so what? It makes a GREAT photo, right?!)
And my other one, just as cute and hammy:
And I had to grab a couple of shots of Lucy's cute Christmas Eve outfit, complete with her Halloween costume gnome boots, which transferred nicely into Elf Boots!
Gosh, I love these kids! :)
I have their "official" holiday portraits ready to post. I have been compiling a list of favorite holiday moments in my head this year, and want to get them written down before I forget them, so I'll blog those tomorrow with their photos... So you're stuck with All Southerlands All the Time right now... But hey-- they're MY universe, so they might as well populate my entire blog, right?!
Merry Ongoing Holidays to all. Now go sneak a nap. I plan to!