The giant tree: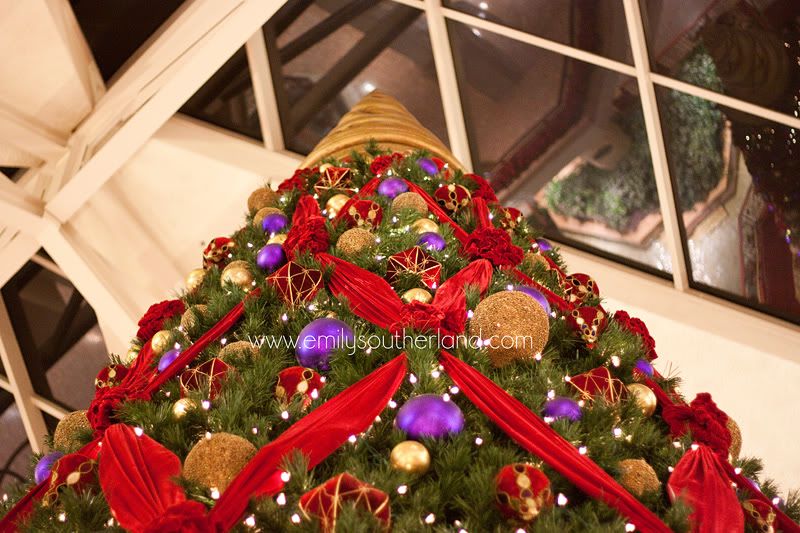 Waiting in line:
The cheesy pic:
The Wish List:
Noah asked for roller skates, a kitten, and a teddy bear.
Noah said that Lucy wanted another baby. (Hm...)
Santa was photogenic, but not very interactive with the kids.
It makes me sad that the "Santa Visit" is just another business venture these days, with photo sales being the goal. Why can't the guy take a minute to "ho ho ho" and tell Noah to be a good big brother and all that?
Oh well.
The only reason we bought photos this time was because it was Lucy's first visit.
And we DID have fun, and Noah never knew the difference. I just wish Santa had been better t being SANTA. Maybe we'll try a different spot next year.
I'm not going to let it cramp my spirits. We're in full-on Christmas mode over here, and I LOVE it! Treats, crafts, Advent, Nativities, songs... You name it, we've got it happening in the Southerland household.
Have a merry last week before the big day!
Ho Ho Ho! Be nice to your kid sisters!