First, let's enjoy my cute little guy in his Easter finest. Noah is hanging out with my baby sister's tame old bunny Coco:
And these too-cute-for-words photos: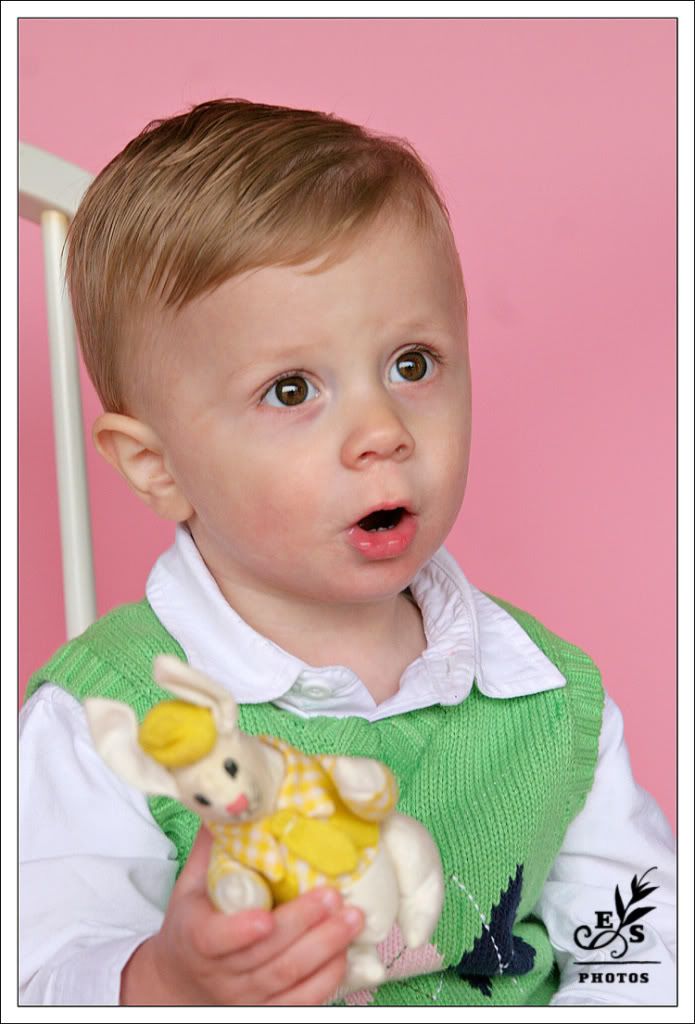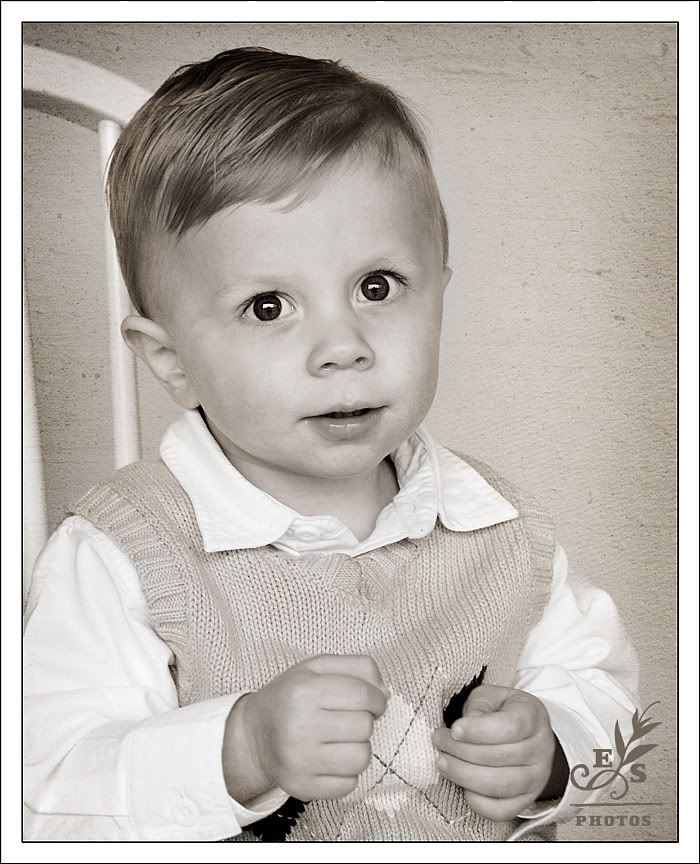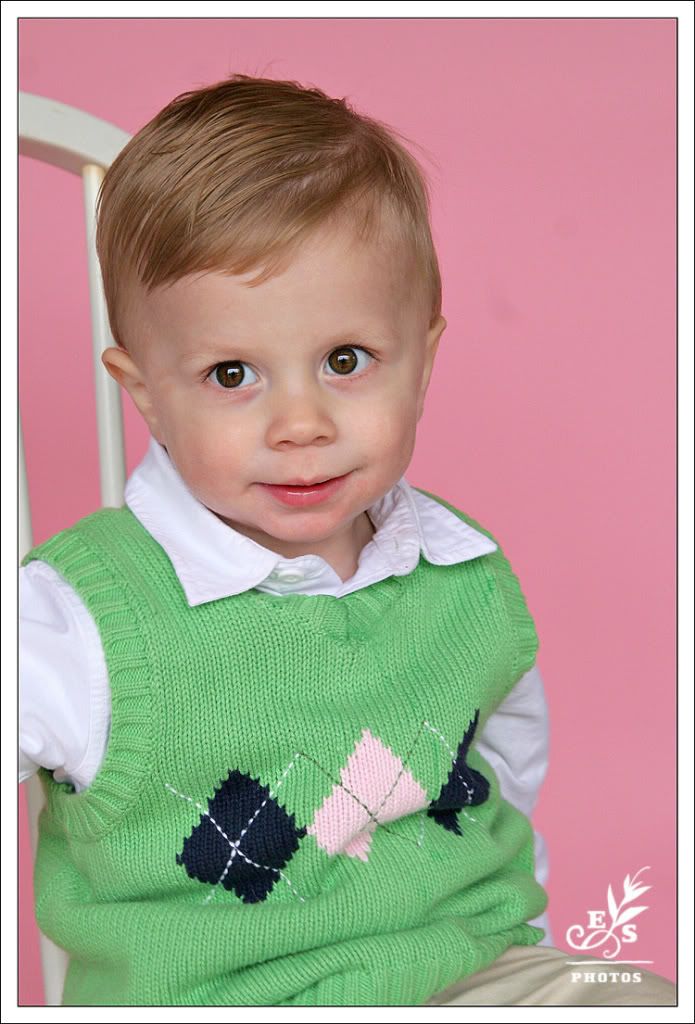 But now, let's get real. To get the scant handful of "keepers" above, take a look at what REALLY went down at the Easter Photo Session.
A WHOLE lotta
this
:
Oh yes, and THIS: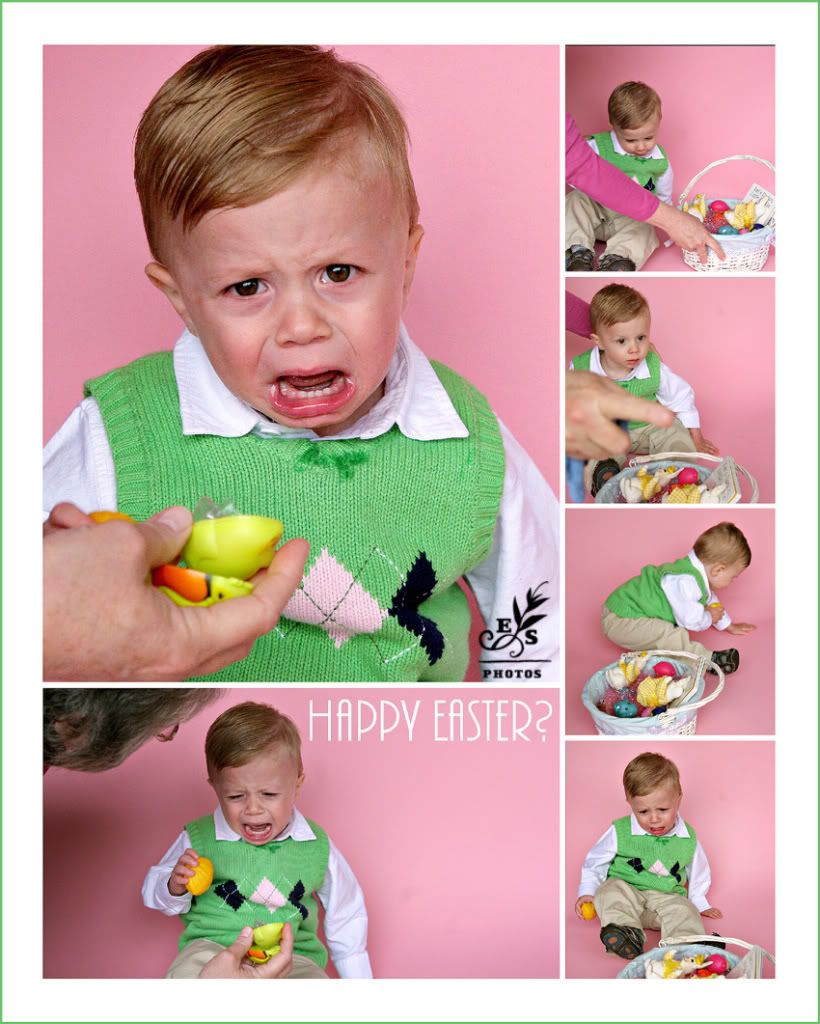 And..... yeah. About 6 winners out of, oh...... ninety-five total shots.
I mean, what kind of person would I be if I pretended it WASN'T super tricky/hard/downright frustrating to get the photo I'm dreaming of when my subject is a precocious, independent 18-month old?
And to really illustrate the ebbs and flows of this fun (and I promise, it WAS fun!!) session, here is my first "movie"-- the video of the whole thing. Maybe you can learn from my mistakes. Maybe you can just sit back and laugh at the impossibility of the whole thing. Maybe you'll want to turn it off after one too many of my annoying, high-pitched "baby speak". (Wowza, I am ANNOYING. Why doesn't someone SLAP me when I talk like this??) But here is the truth of the photos, in living color. Enjoy!
And......There ya go. The entire Easter Photo Experience. The good, the bad, and the SQUEAL-y. (Seriously. I SQUEAL. I'm so embarassed.)
I love my life. I do.... cute kid, nice camera, AMAZING family.... And the ability to look back and laugh at the absurdity of it all.
Here's to life and family and joy... :)