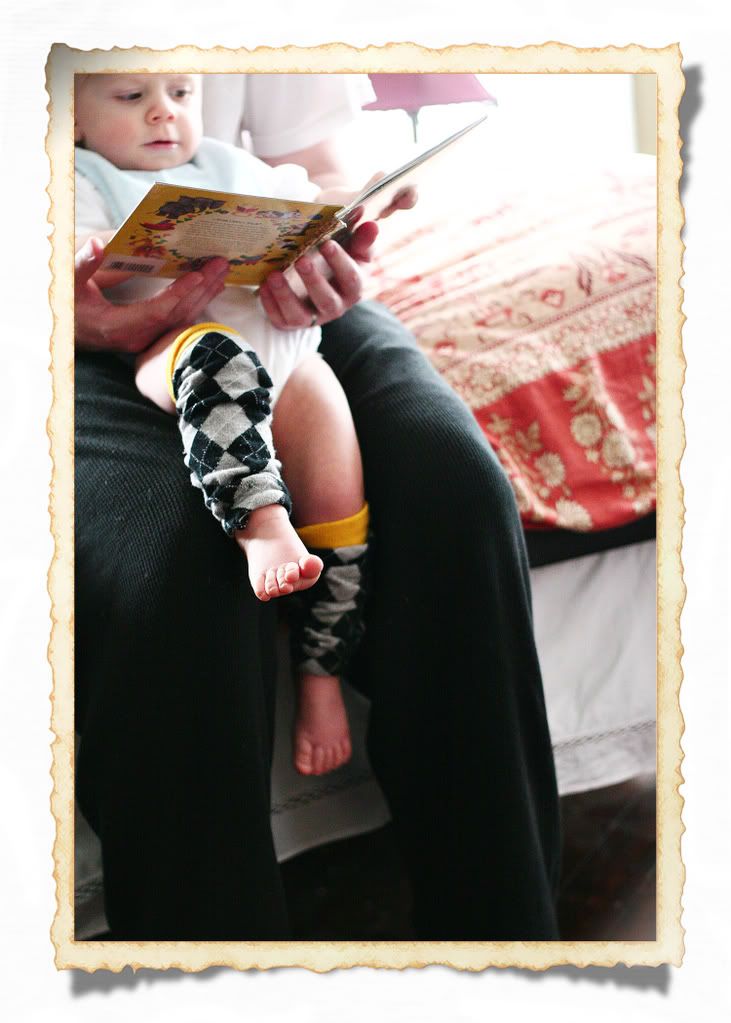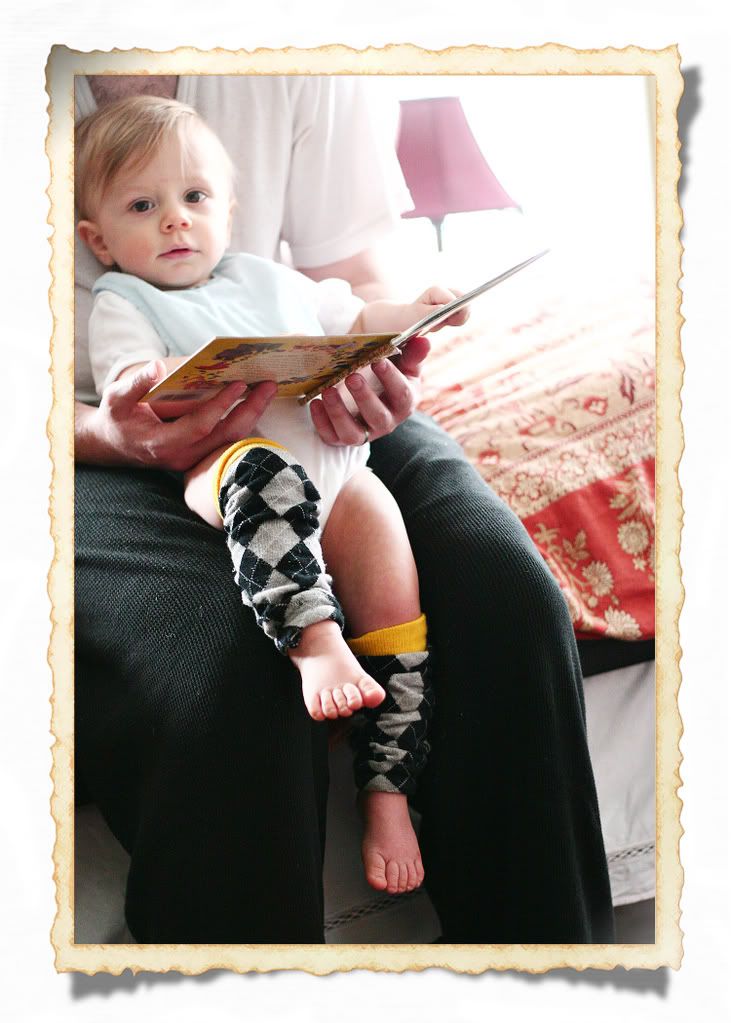 Books are such a fundamental part of my life that it THRILLS me to see my son enjoy them so much already. He can sit for long stretches of time and flip through pages and pages of a pile of books. He is really good to the pages, too-- he doesn't have to stick with board books. It warms my heart every time he brings a book to me after having sat on a pile of them and browsed for ages. It is clear to me that after enjoying the books his own way, one of them will strike his particular fancy at that moment, and he'll NEED me to do it justice by actually reading it to him.
I love that.
*
It's funny, but for all the reading we do in this house these days, my own personal reading has definitely suffered. I mean, of course it has, right?? Chasing after a kid during the day, editing photos and crafting by night? Doesn't leave much decadent time for lounging with a book. And yet, I still think I can manage... So I start books... And they end up on my nightstand. Waiting for me to come back.
And sometimes I do.... but more often than not? I crash into bed at the end of the day and immediately fall asleep.
So for now-- I'll enjoy the reading I do with Noah. and I'll attempt a chapter or two of the books on my nightstand... And one day I'll get back to devouring my own pile of books the way Noah does.
*
For fun, here's my nightstand stack (tidied up for your viewing pleasure:)
And up close: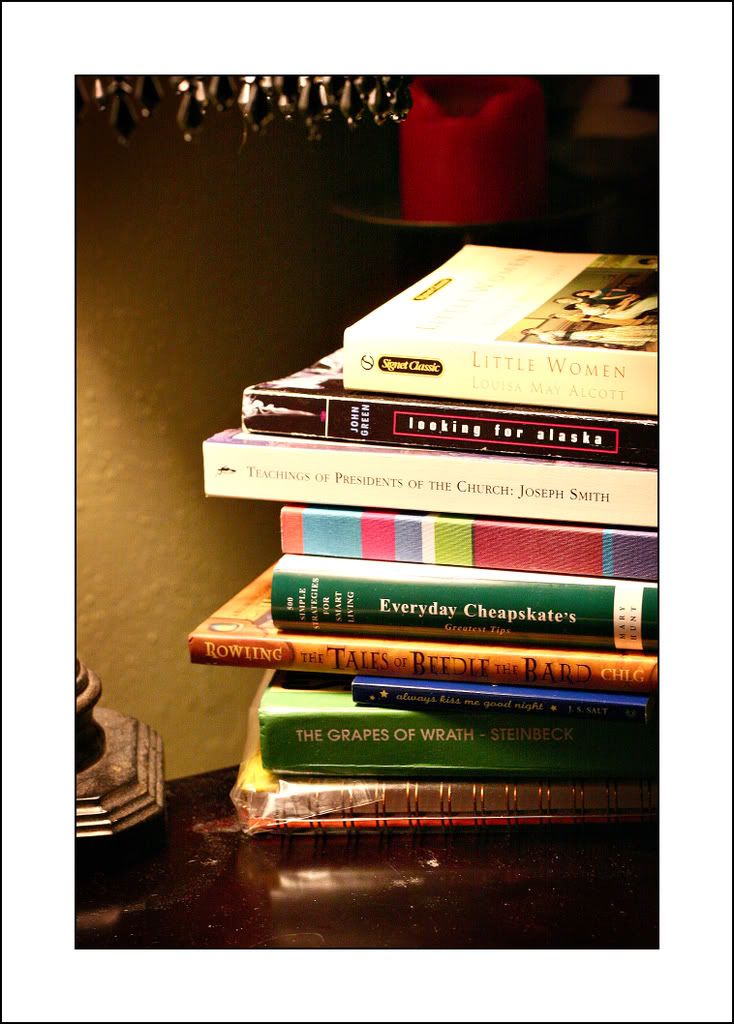 Now your turn--
What's on YOUR nightstand? Either list stuff in the comments, or take your own photo and blog it... Then tell me about your blog post in the comments...
(And it doesn't have to just be books! If you see in the lower right corner of the first pic, I also have my cell phone and a pen... And if your nightstand is just tissues and cough drops, well, that's okay, too! Share!)
Anyway... Something to do, right??
*