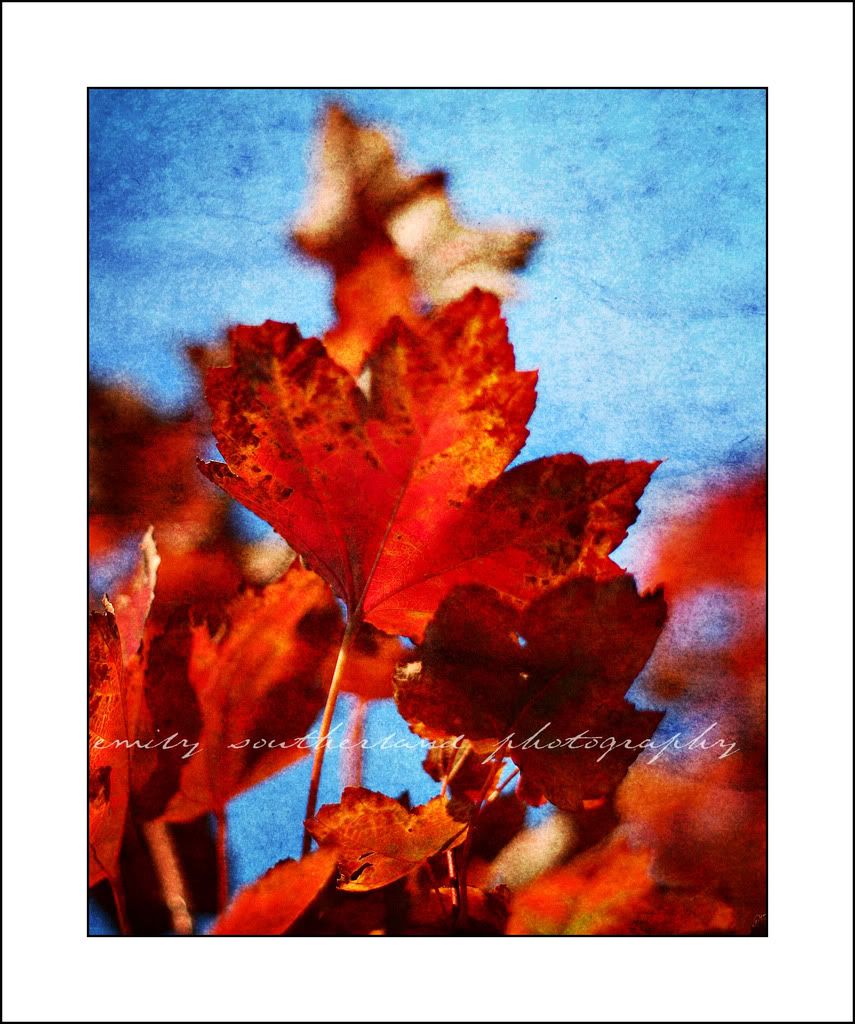 Borrowing from two blog friends,
Andrea
, who is listing things she is grateful for, and
Melanie
, who is keeping it real with a pro
and
con list, I am gonna write my post as a list today:
What I LOVED About Today's Walk:
~ The way the leaves are really and truly changing, and falling, and crunching beneath my feet
~ The incredible blue of the sky that can only be found in the Fall
~ The feeling of walking, my limbs in motion, my legs limber, my shoes comfy and ready to go
~ Having my little man close to me in his stroller, chillin' as always, enjoying the ride
~ Three stray balls from the school playground. I got to toss them back while Noah watched, completely perplexed
~ Noah's backward glances, checking that I was still behind his stroller, and then his face-wide smile when he saw that I was
~
Cold Mountain
soundtrack and the
Robert Plant/Allison Krauss
song that came on my iPod... They just FIT, ya know?
~ The breeze and the perfect 66-degree afternoon
~ The little cafe where we stopped and had broccoli cheddar soup and Noah got all the crackers for himself
~ The red, and the yellow, and the orange leaves I found and placed on Noah's stroller tray for him to explore
~ And the stick, which he sampled the flavor of... YUM!
~ My glorious neighborhood of 100-year-old homes of brick and stone, with fifty-foot trees and pumpkins on the porches and a feeling of peace
~ Coming home, and my little man's happy kicking flapping body as we climbed back up to our nook in the Masonic Lodge
Ahhh... This week. Such a difference from last week. I am content.