I've been working on
Ali Edward's
Week in the Life Project
... where you capture everyday moments, pieces of your life... in photographs, notes and journals, and scraps kept. I've been collecting all week. And being a stay-at-home-mom to a baby, my life these days is pretty Noah-centric. It's interesting to see it laid out before me in actual images-- 80% Noah, 20% everything else. And I know that will shift as time goes on... attention paid to other, future children... More adventures outside my home as the kids get involved in school, sports, friends, church... But for now, my simple little life is just that-- small, quiet, and simple. Here, a sample of each day's photographs. I'll come back another day to share the end result of this project, but for now, my week: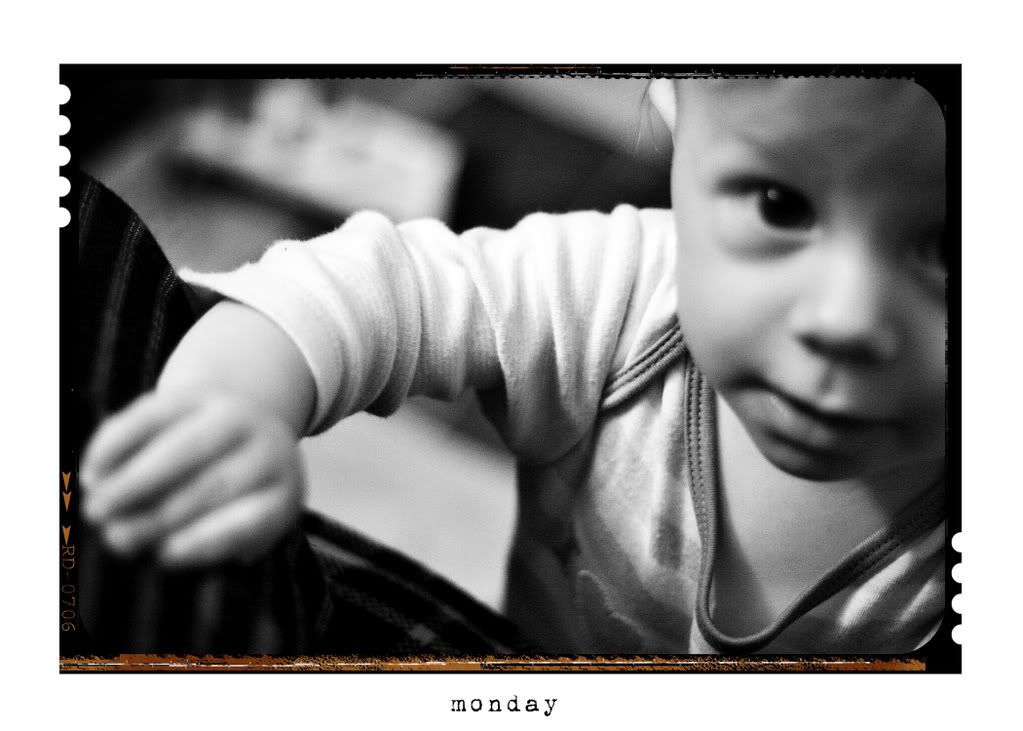 ...a sleepy-eyed, clingy mama's boy, first thing in the dim morning...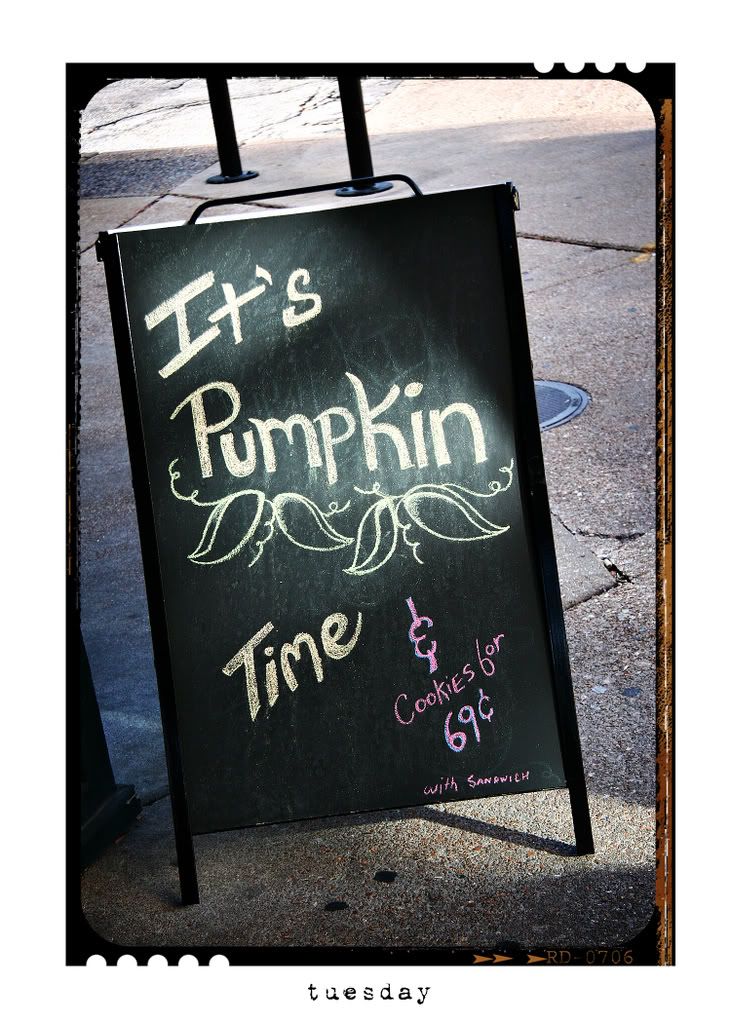 A stroller walk and pumpkin bagels with pumpkin cream cheese. Perfect!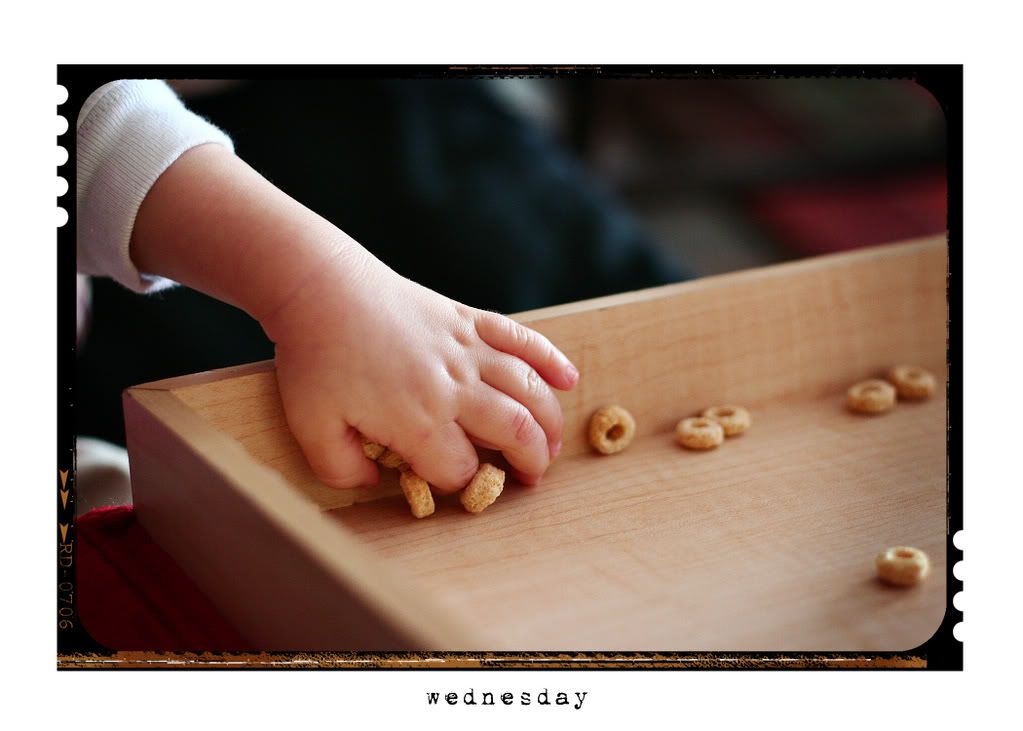 Cheerio-wrangling. this can keep a kid busy for almost ALL of
Oprah
!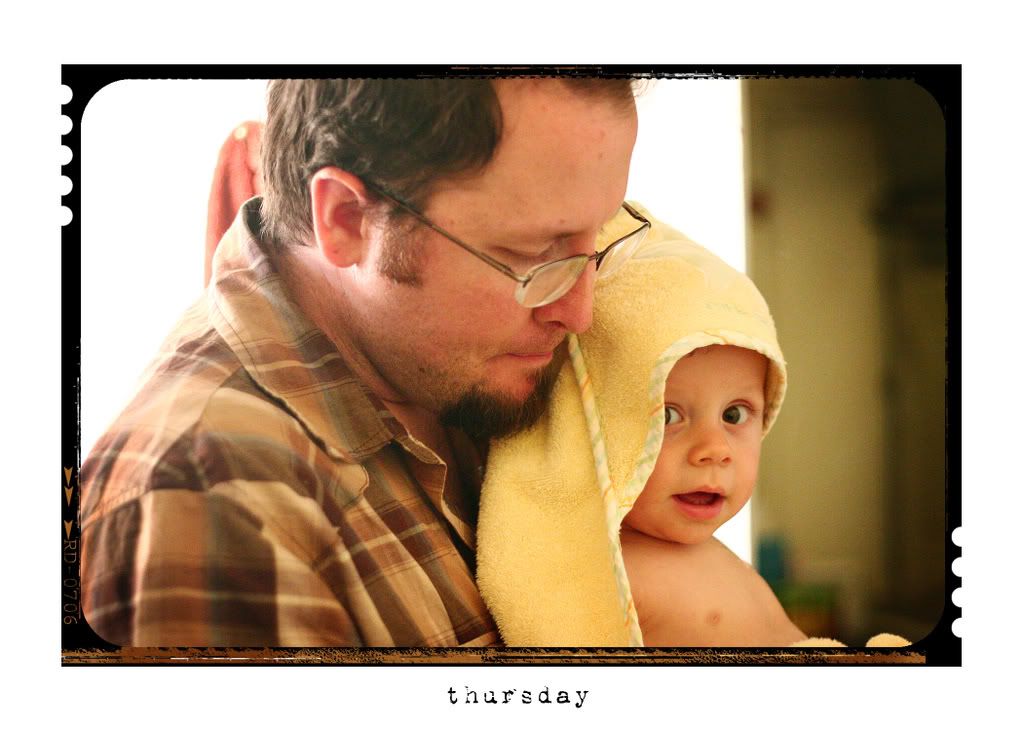 ...nightly bathtime... Even more fun with Dad, who plays peekaboo with the toys in the bubbles.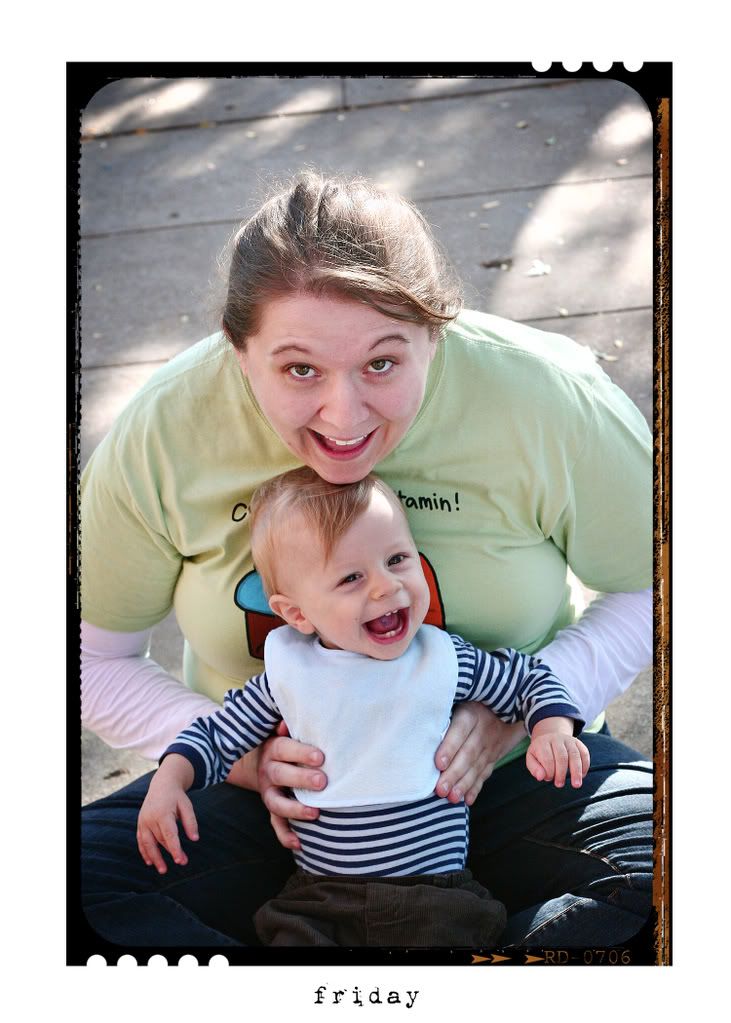 BECKIE!! Visiting after a long four months in Iraq. Noah and she have some catching up to do...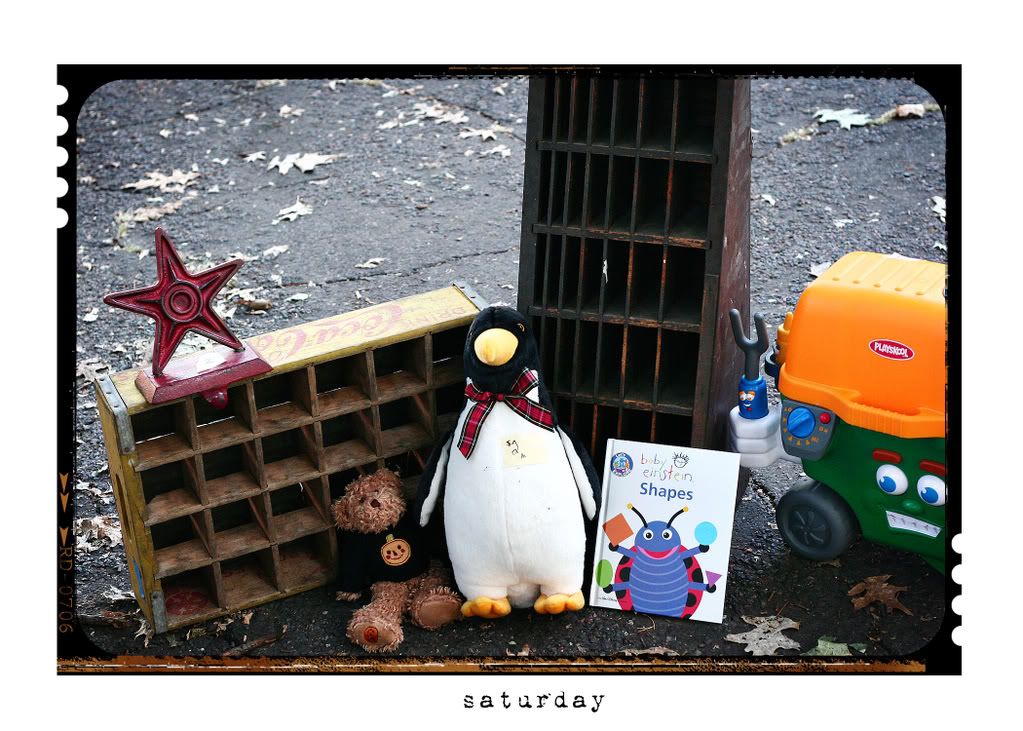 Yardsale treasures. Thanks,
Jodie
! (the bear and book are your "grandma gifts", Mom.)
Noah and Dad say 'Night-'night to the light, every night...

*

And lastly, a quote from Ali's blog... And my message for the week...

Normal day, let me be aware of the treasure you are. Let me learn from you, love you, bless you before you depart. Let me not pass you by in quest of some rare and perfect tomorrow. Let me hold you while I may, for it may not always be so. One day I shall dig my nails into the earth, or bury my face in the pillow, or stretch myself taut, or raise my hands to the sky and want, more than all the world, your return.
~
Mary Jean Iron