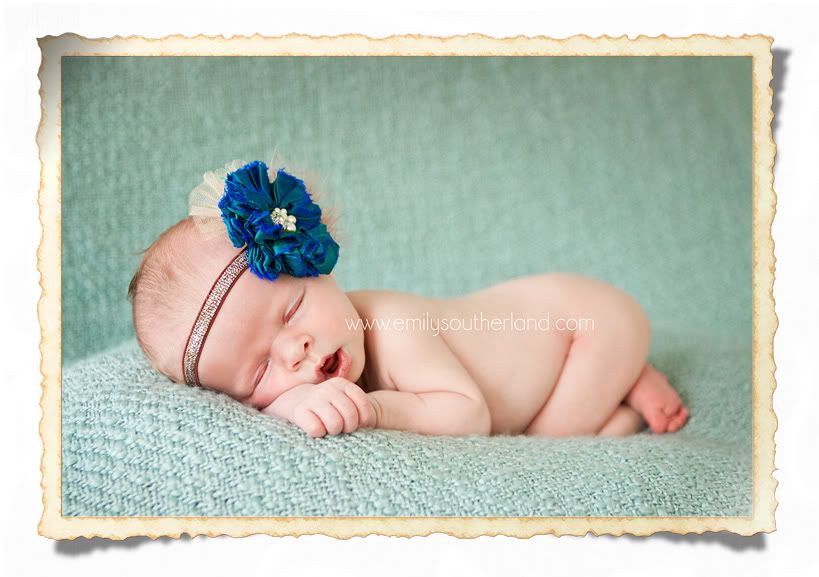 And Notes From This Morning:
*
My fingers smell like strawberries from cutting some up for Noah's breakfast
*
Lucy is snuggled into her carseat with a binkie held in place by a blanket... Giving me two hands and a moment to myself
*
I am reading
Winter Garden
by Kristen Hannah on my friend Amelia's recommendation. I'm reading on my iTouch Kindle app, which still feels like cheating on "real" books, but is awfully handy.
*
The headband Lucy is wearing in her photo above is from
Pooks and Lulu
, on Etsy, and it was a total splurge purchase because I love it so so much.
*
She was a good girl in her third week and slept/posed for me in that shot, but she wouldn't close her little mouth, and I only got about 4 shots before she woke and was done. I love that I even managed the one above, "perfect" or not.
*
I feel melancholy this rainy Monday morning.... I don't feel like I have it in me to get out of the house or unpack from our weekend trip to Columbia, or get work done, or do something clever with Noah. I hate this feeling... Mostly, its not fair to Noah...
*
I felt empowered to make some new goals yesterday-- was feeling charged up about them...But clearly this morning's "fresh start" isn't really looking too impressive. Maybe tomorrow?
*
I've been typing one-handed while I rock the Lucy carseat (oy, you should see these typos!!) and lo and behold, she zonked out. Cute!
*
Except Noah is now poopy (how awesome that my 3.5 yr old is not at ALL potty-trained?) and that cancels out the sleeping baby victory.
*
Off to rescue the day since its only 8:40 and its not a bust yet.