Have you seen this insanely cute baby gift idea?? I was recently gifted with TWO of these brilliant boxes of goodies, and couldn't wait to share it here!
See, you start with a cupcake box....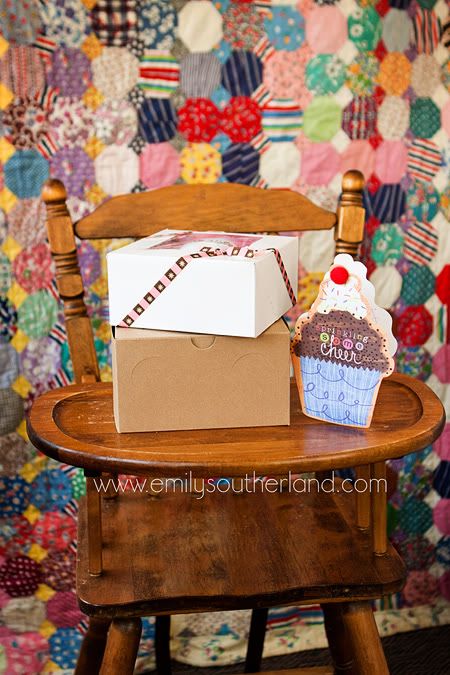 And you buy some little baby onesies and pants, or a layette set, and you roll and manipulate them into the shape of a cupcake. You set your "cupcake" into a coffee filter liner or an actual Texas cupcake liner, then place in your box, and decorate and embellish as you see fit: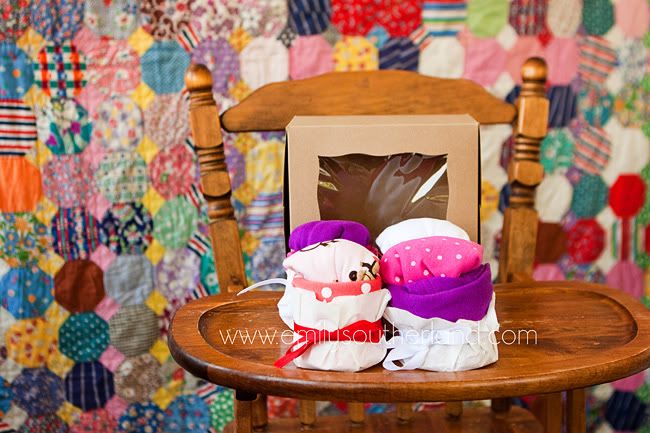 And then you put them in the box and it's like you're delivering a box of sweet cupcakes to your friend, except instead of adding inches to your friend's hips, you're giving them something completely USEFUL.
SO CUTE!!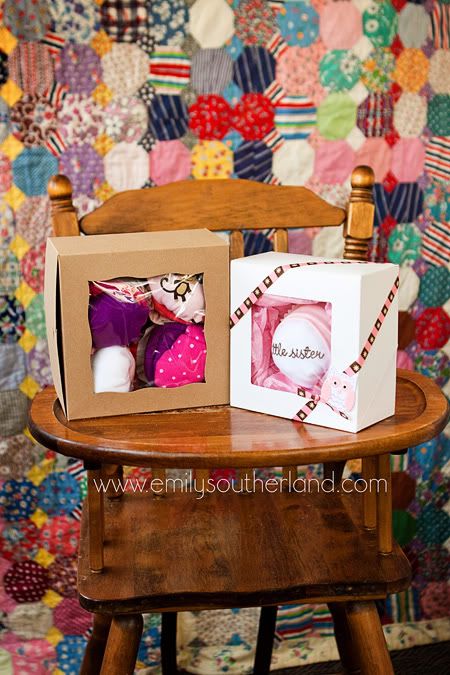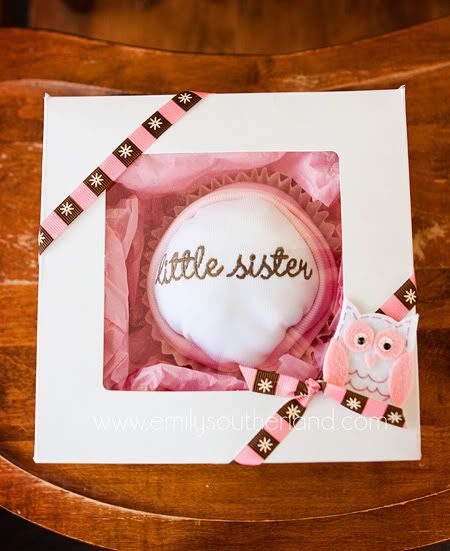 My sweet friend Beth sent the "little sister" cuppie in the mail last week, and it reminded me that weeks ago I'd set aside the other box of "cupcakes", a gift from my other friend Melanie, to photograph and talk about the cleverness.
So today, ready to dig in and actually unwrap those cute clothes, I finally photographed this amazing idea and am so delighted to share it with you guys!
It's a relatively new cute concept... blogged by several crafty-type folks with tutorials to match, like these ones:
It's a perfect gift, really. I mean, I AM obsessed with cupcakes, right?!! *swoon* Thanks, Beth and Mel. I am so so so so happy you thought of me when you found this idea!!
And let's talk about that quilt featured in the background above, shall we??? Since seeing a gorgeous newborn photo snapped by Jodie and Kim of FreshArt,
HERE
, I've realized how much I'm drawn to the look and vibe of vintage patchwork quilts and have ached to get my hands on a few-- not just for photo purposes, but also just to have in my home. I love how they make me feel! But anyone who shops for vintage quilts knows-- they are usually over a hundred dollars each, and I really just don't have a lot of expendable money like that... So most of the time, I look, but don't buy. But last year, browsing an antiques mall, I found a brilliant one for an incredible price (used
HERE
, in our maternity session by FreshArt)... and the collecting began. And by "collecting", I mean, I had
one
. And after the Gypsy Caravan last week, I now have TWO. Isn't my new one a beauty?? Both were less than $60 each- both have some wear and tear that lowered their value-- but both are so pretty, and I am delighted with my two quilty treasures. I guess I can now officially call this a
collection
.