Another sweet family from my 2010 sessions--- This time, with twins. These cuties were about 9-10 weeks when I finally got my hands on them, so I planned on mostly getting those cute expressive AWAKE shots... But BOTH kiddos slept a teeny bit, and we managed a couple of cute sleepy shots in that window. Always a miracle to me, to manage asleep shots on non-newborns. :)
Check out the little lady of the duo (my favorite shot of the session. I think it's all that pink again...):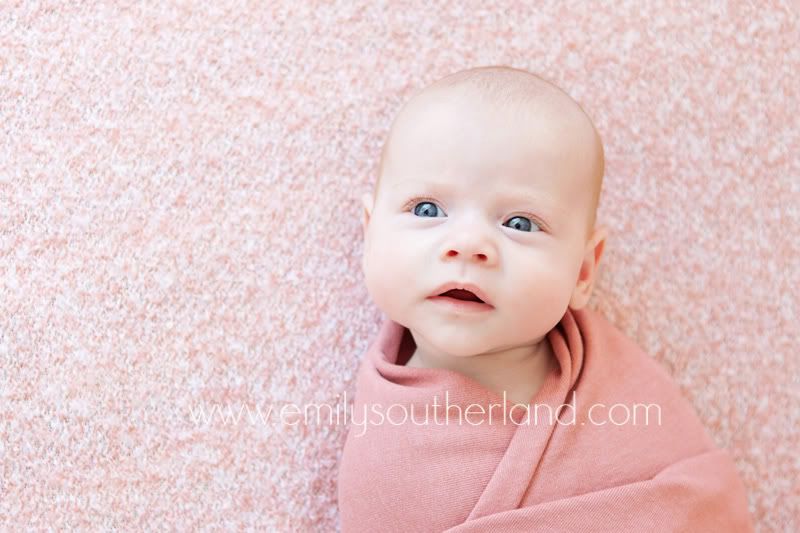 And the pair of them...Both completely their own person, lookwise. See how even their eye color is different??

Sleepy little lady (You might do a double take: those are black feathers, not her hair!! :) :) :) ):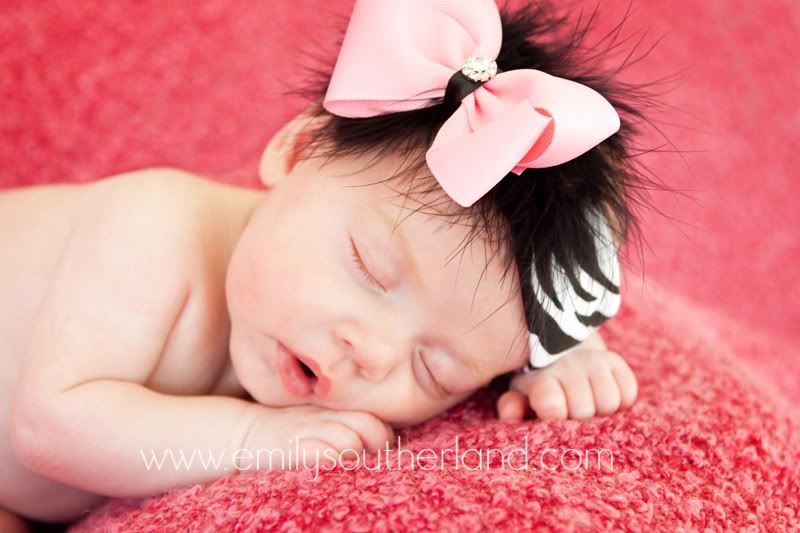 And the sleepy little guy: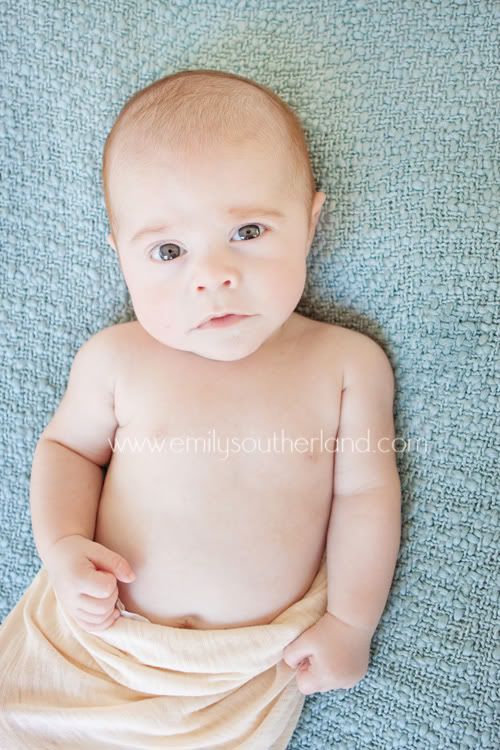 And how gorgeous is their mama, so soon after having two babies?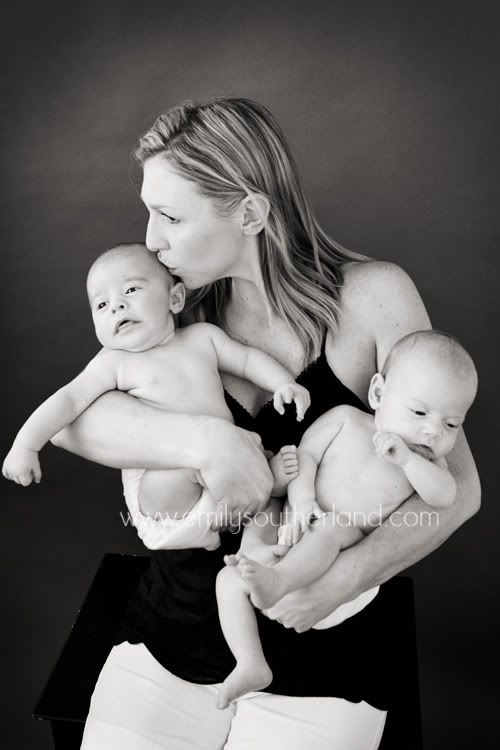 My favorite shot of the pair of kiddos: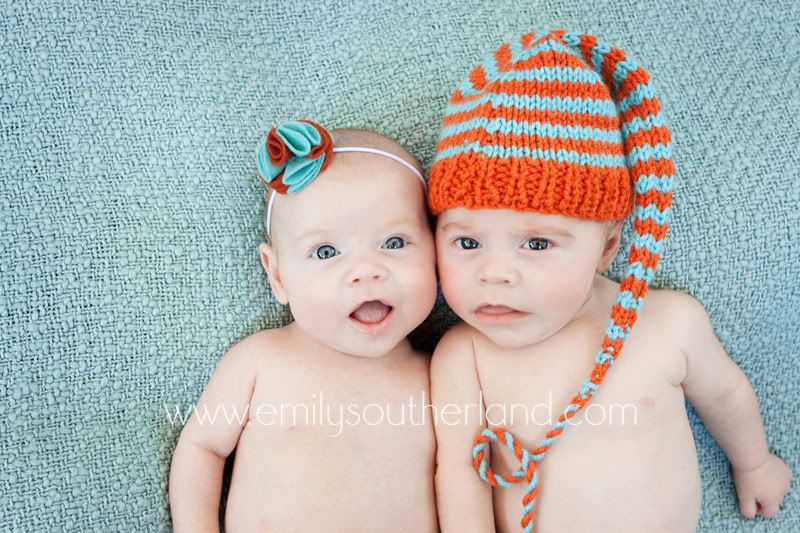 And lastly, a few family shots, bringing their lucky dad into the mix: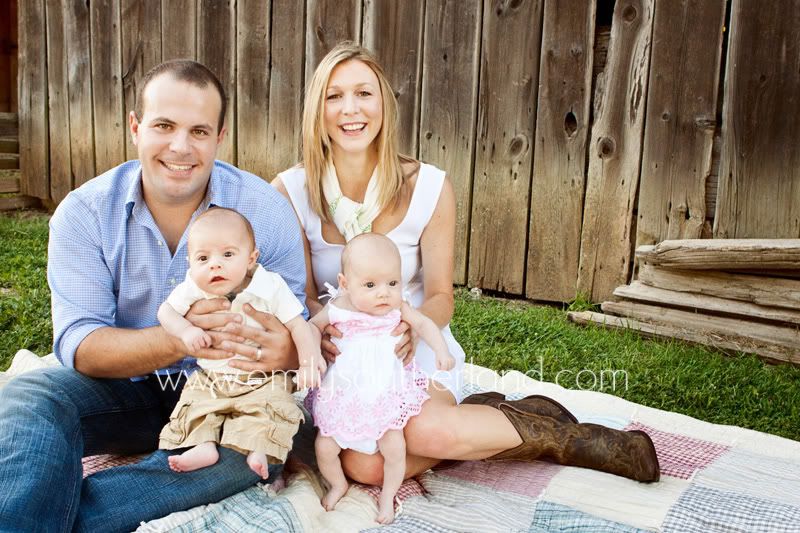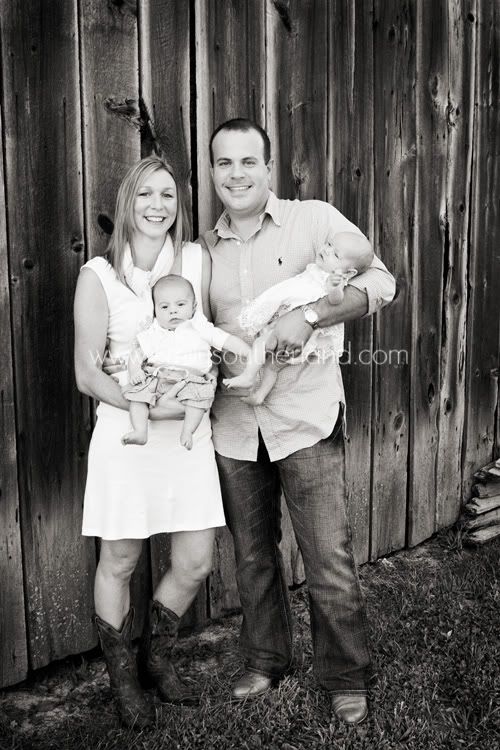 And that, folks, is just another of the zillion late-2010 sessions I never managed to blog on time... So sad. I blame that random arthritis and Betty-issue from the fall for knocking me so far off my rhythm, photo-session-blogging-wise...
Ack!
Anyway...
How's your weekend been? I have been REVELING in the hints of spring. Our daffodils are blooming!! I saw sunshine!! I felt like mopping the kitchen!! It's amazing!!
:)