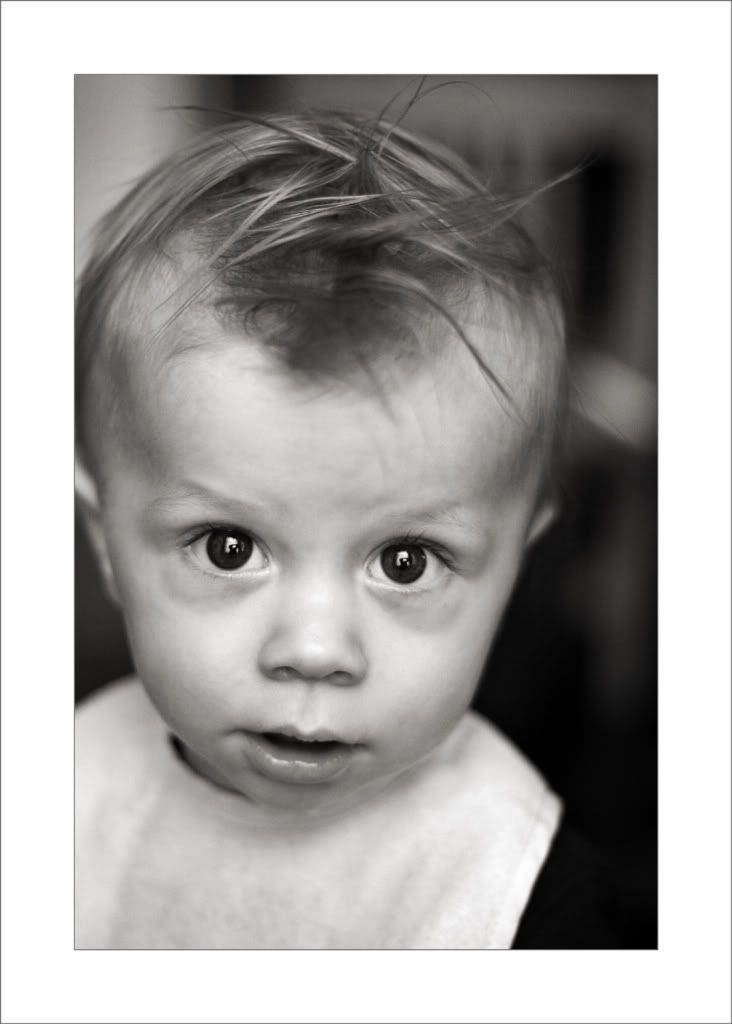 ...at the sight of these eyes... those lips, this face, this baby of mine who is about to turn one year old. Oh, be still, Time, for just a bit longer, and let me keep this baby for a while yet...
*
Today, I off-handedly combed my kiddo's hair into this silly mohawk... and let it stay. And then, because it amused me, I determined to get a photo or two of it. Somehow, the PhotoGods were happy today, because in the dim, indoor, grey mid-afternoon light, my settings managed to hold, my baby managed to stay still for a few moments, and I managed to catch some of my favorite photos yet of this little love of my life. Here, a couple more...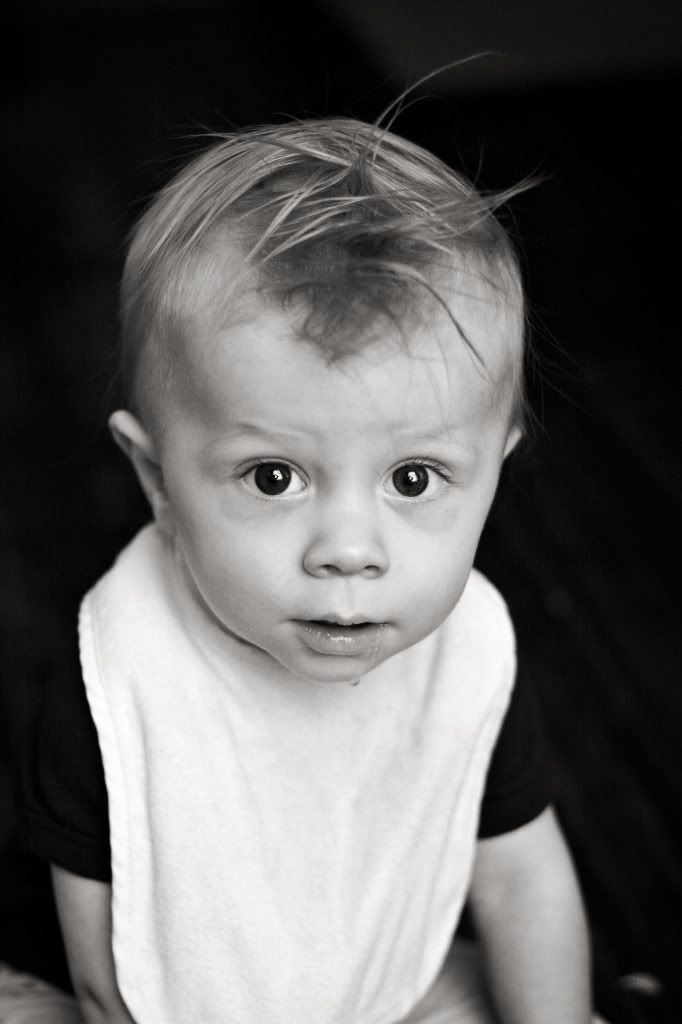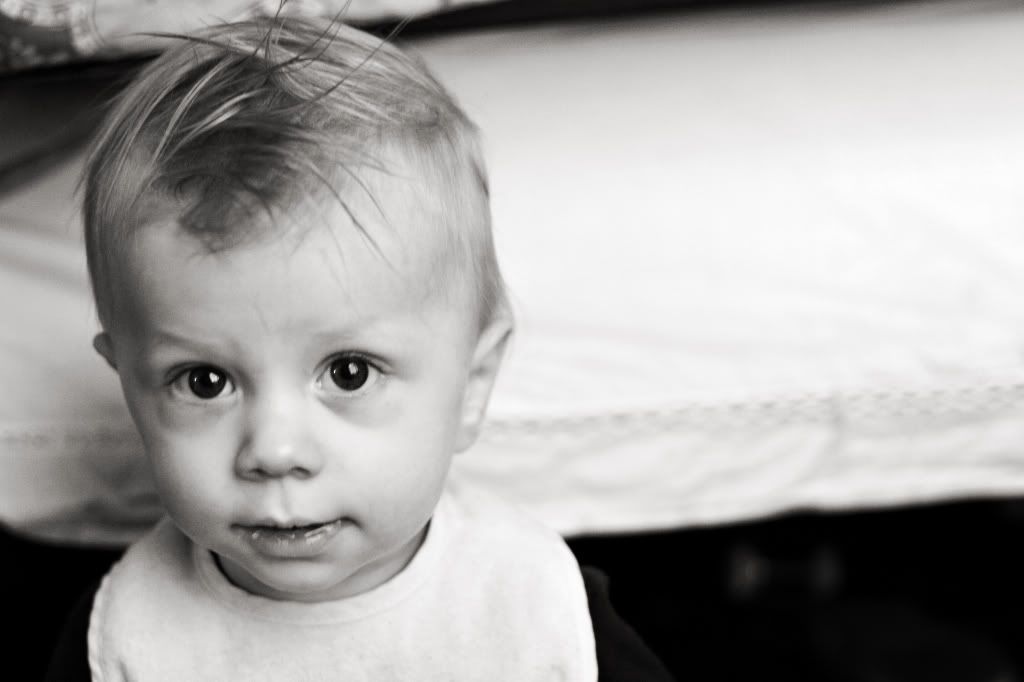 and if you want to see a few sillier shots from the same 5 minute window, go check out
Noah's blog
... I have just a few more to amuse you with.
Happy weekend! I am going to go hang out with my boys now.