"
No one likes a frowny face,
Change it to a smile....
Make the world a better place by smiling all the while...
"
It's no good to leave to bummer post on the top of the pile... So though I am still very busy, the least I can do is give you some fun new photos to look at!
I took Noah out to get some fall photos in his birthday outfit and the party hat I made him. If you don't regularly read Noah's blog, you might have missed THIS classic: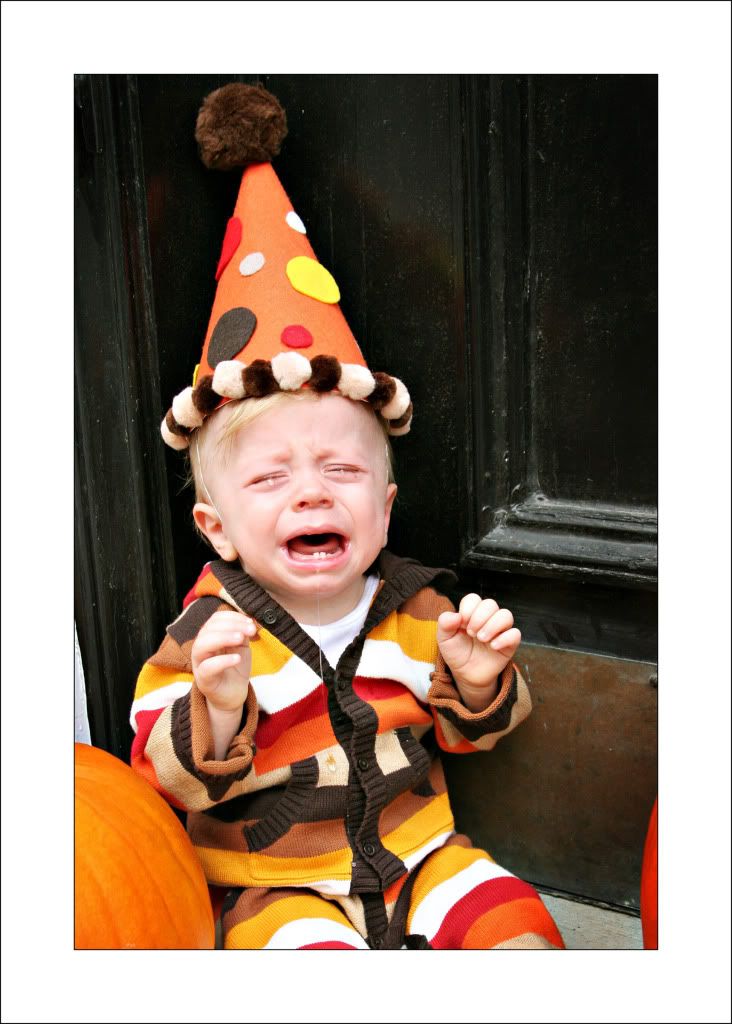 But it wasn't ALL tears... Here are the two I managed to catch before he tried to escape... Resulting in being grabbed and placed back in position, resulting in an angry kiddo, resulting in the first photograph. Ah, this toddler-in-training..... :)
Enjoy the happy version of Noah, and here's to a wonderful holiday week for all of you!