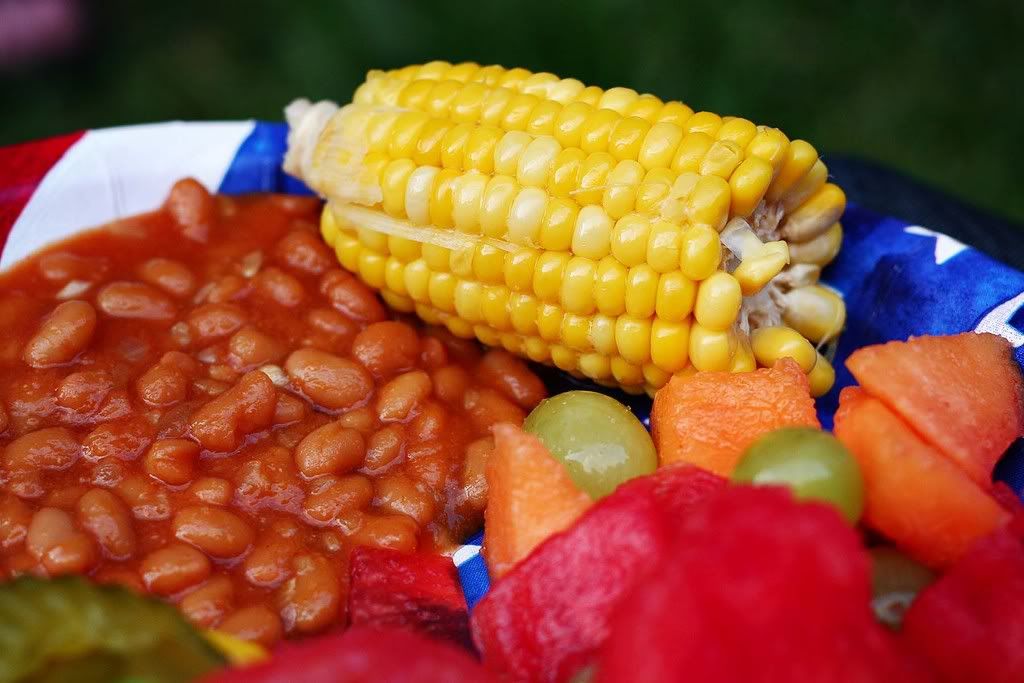 ...Mmmm... This is ALL my 4th of July consisted of. Grilling burgers with my folks, sitting around our yard just enjoying not doing anything else... Relaxing!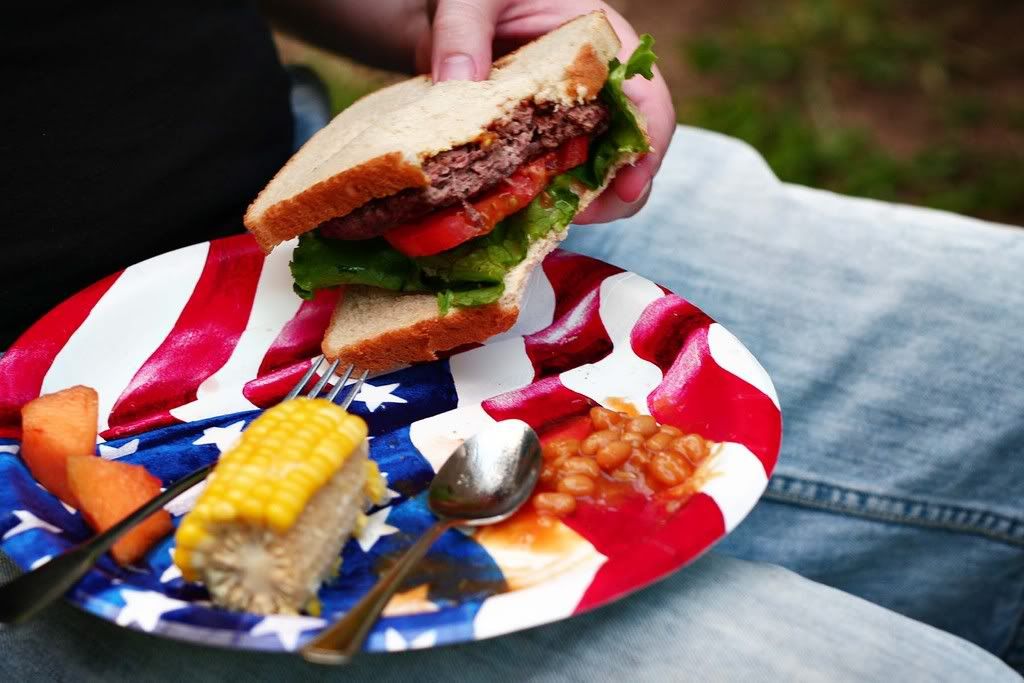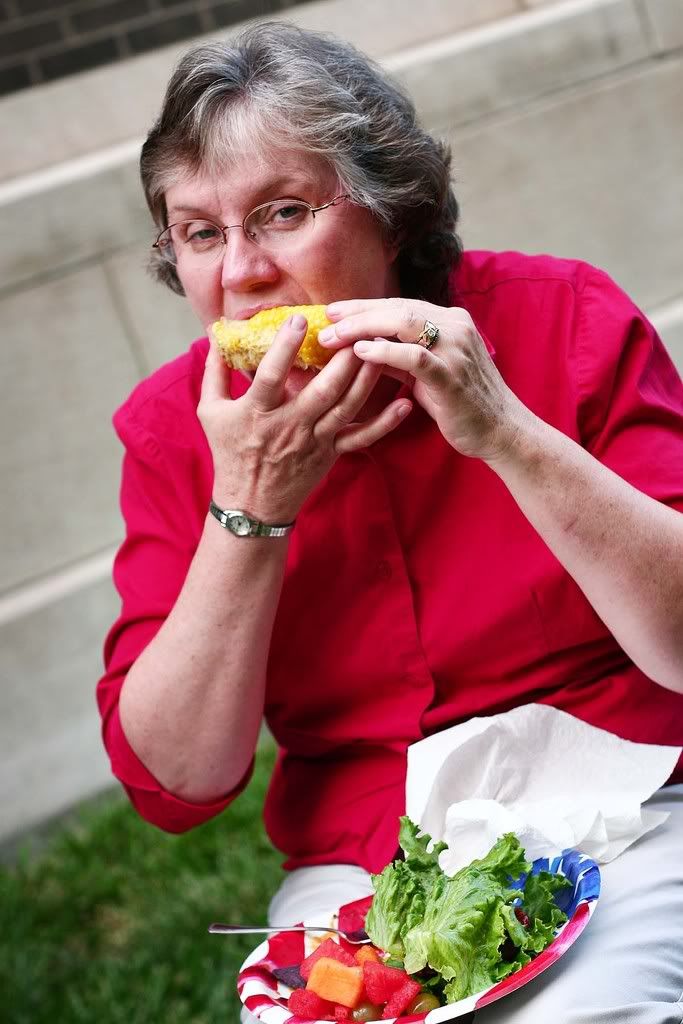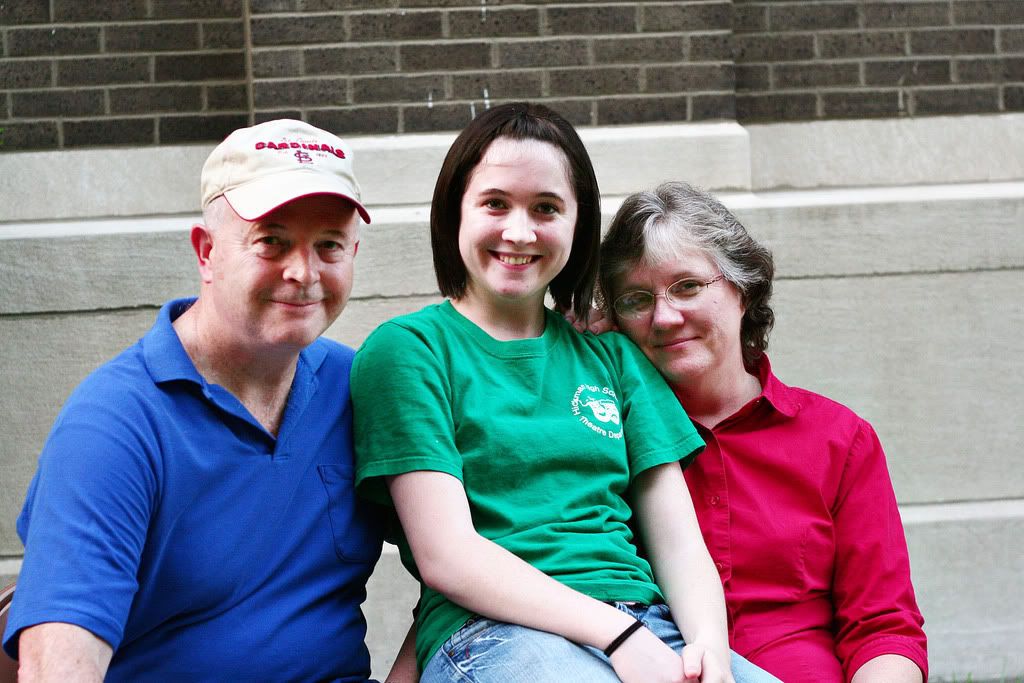 We didn't even mess with plans to watch any fireworks displays-- Just didn't even worry about how to work that out with a baby that goes to bed at 7 p.m. We figure we've seen plenty of fireworks in our lives, and Noah has the rest of his life to experience them, so no one was truly missing out this year. It was a refreshingly low-key decision.
And the burgers were DELICIOUS. First time in a long time I've had burgers cooked over charcoal. Yum!!! For dessert (sorry, no photos), I made Pioneer Woman's
Mountain Dew Apple Dumplings
, (which sound crazy but are AMAZING) and we all took turns talking to Beckie on the phone on her 5th of July in Iraq. (Soooo good to hear her voice. ALMOST made me forget she's so far away. Almost.)
*
The next day, I had an early photo shoot, but then got to spend the rest of the morning napping, hanging out with my parents and kid sister, and most important of all, initiating them into the TED DREWES CLUB.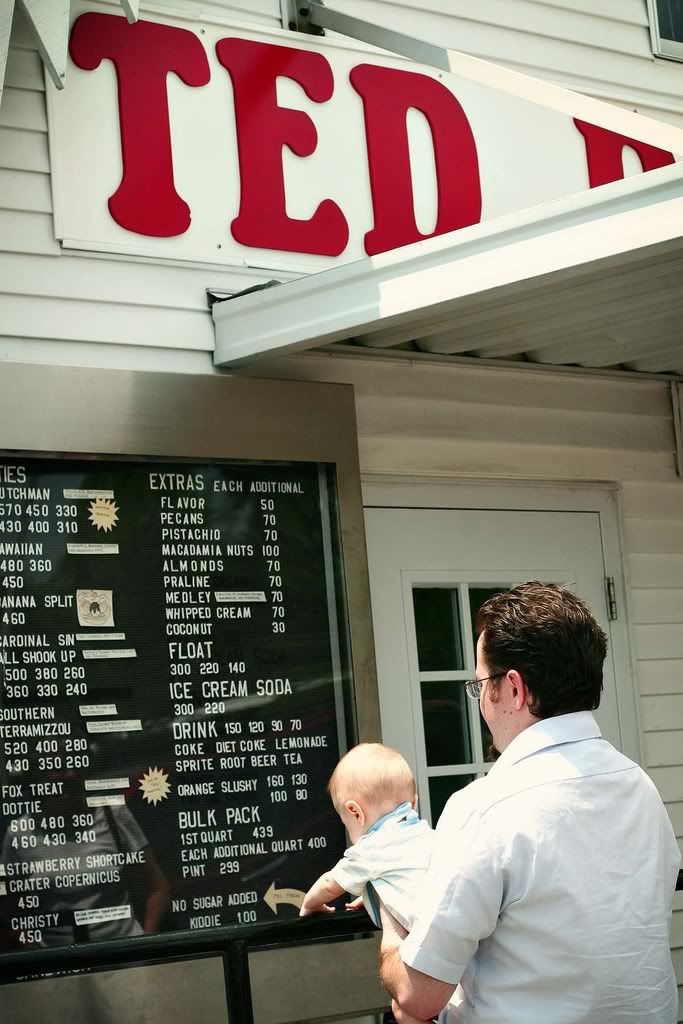 If you have never been to St. Louis, you're missing out on one of its most famous traditions-- the Ted Drewes Frozen Custard Stand. Sure, STL has a ton of other traditions, including toasted ravioli, the Cardinals, the Arch, etc., but on a hot summer day, nothing else replaces the taste of Ted Drewes Frozen Custard. Just ask Noah:
... Just kidding. he is WAYYY too young to be eating all that cow's milk/eggs/sugar..... And Grandpa dutifully kept it away from the frustrated little guy.
So Noah had to spend his time charming the other customers while we indulged in our various combinations of flavors. (I had mint caramel brownie. Joe had raspberry fudge macadamia nut.)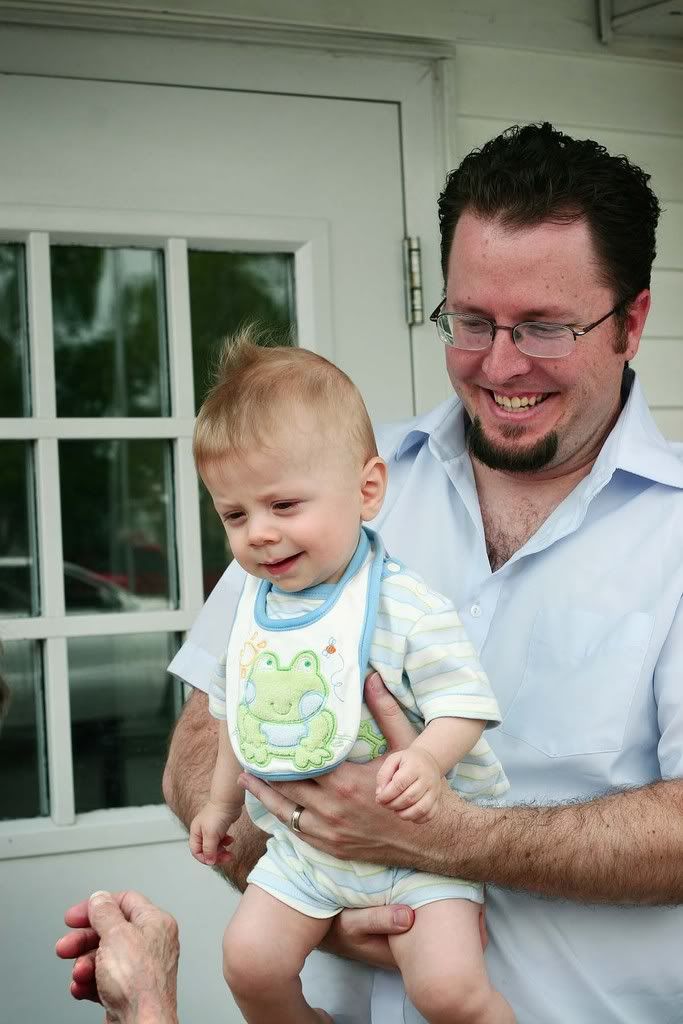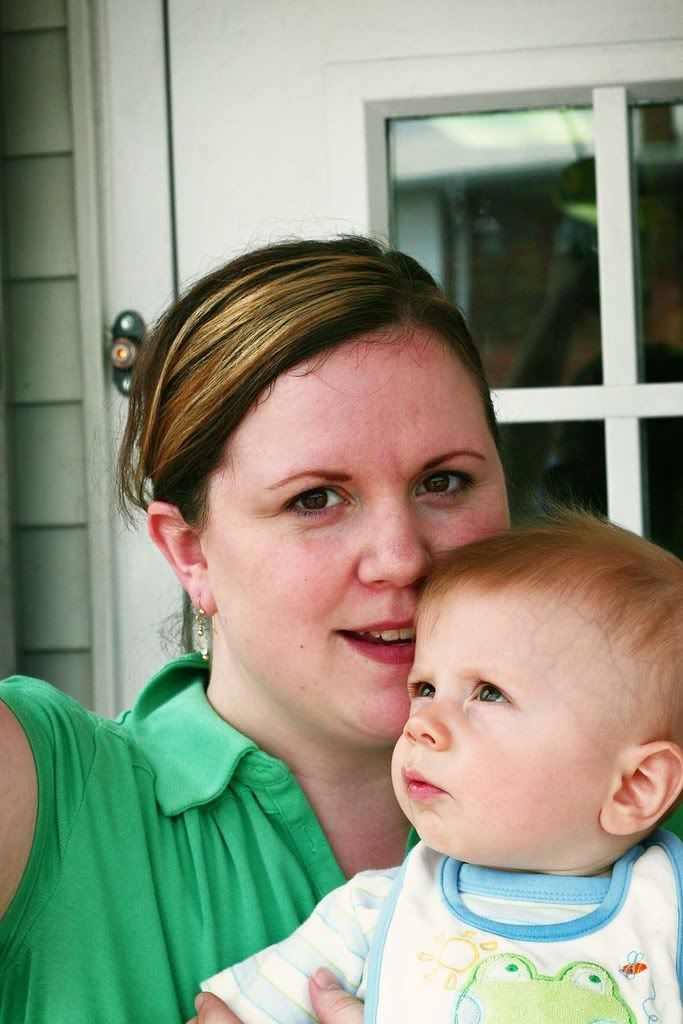 Here, he is determinedly looking at MY Ted Drewes, which I am determinedly holding away from his persistent hands. Hey- We're BOTH stubborn. Let's see who wins. Oh yeah-- ME, nearly every time.
*
So... That was
my
holiday weekend. How was yours?