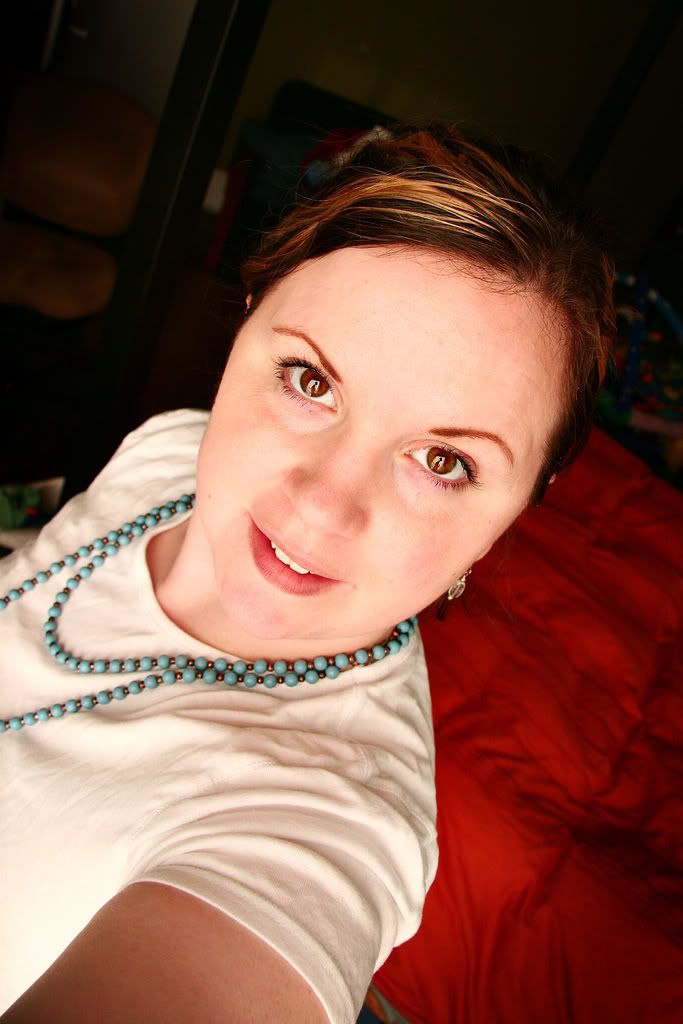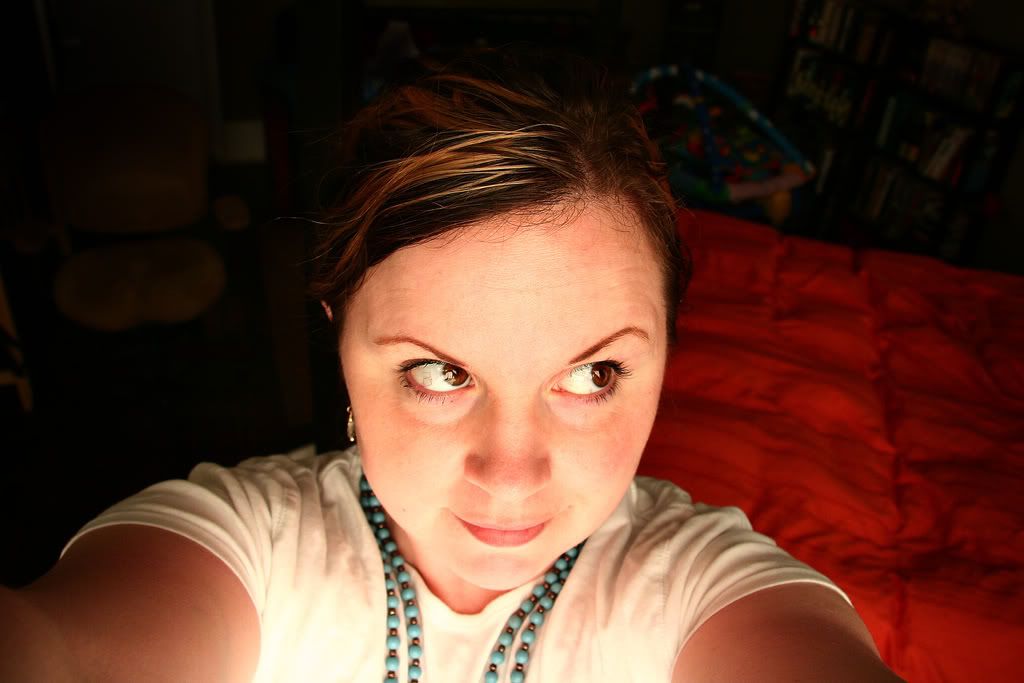 * woke this morning at 6:00 am, hit "snooze" twice, and then finally left for work at 6:45 a.m.
* worked at summer school from 7:15-12:45. Graded papers, barked at noisy kids, took away "journal time" for my first group, but still made it worth points, surfed BBC in between disciplining kids...
*drove home quickly so I could let Joe sleep off his night shift
*TOO quickly, it turns out. I got a bleepin' speeding ticket. *sigh* I'm an idiot.
* Came home, played with Noah, fed him, and put him down for his afternoon nap... and then I napped too. 2:30-4!! Lovely!
* Packed Noah and my reusable grocery bags into the car after our naps and took him grocery shopping. He was marvelous and it was successful, despite the end of the checkout kink where the computers were down and couldn't take my debit card. 25 minutes later, I left the groceries, took the kid, and went to an ATM to get cash so I could go back and get my groceries. Weird. But it took care of the problem.
*Home to feed Noah dinner and give him a bath... where he proceeded to be SUPER cute and charming and downright adorable. *happy sigh*
*bedtime for Noah while Joe headed off to another night shift...
*took above photos, just to keep it real. That is ME, all me, today-- brassy highlights I'd like changed, faded makeup from the early morning get-ready, my favorite necklace-a thrift store treasure, looking leaner than I feel because I try to ALWAYS shoot my own photo from above. "Skinnies" the face, ya know. Hey-- it makes me feel okay enough about photos to post these!
*for the rest of the evening, I have wedding photos to edit and a wedding book to make, and then some groceries to put away and baby laundry to do...
* my lovely nap will get me to the end of this day, and we'll start again tomorrow.
~fin~
**p.s. happy birthday, Elise... Glad I caught you earlier today!!**