Joe, Noah and I went to Columbia, MO for the night last night... My baby sis is in the play
Damn Yankees
and we wanted to get there to see it, so we attempted our first road trip since Christmas. It all went pretty smoothly, actually! I got to see every sibling except for Beckie (who lives 4 blocks from me, so I guess I can cope)... Including the Indiana ones. That was really fun! I took several wacky candids, which will get on here eventually, and a few of the actual play, also coming soon.
Coming home, it's been nice to just RECOVER- not unpack, not clean, not cook.... Just throw the pile of stuff in the middle of the living room floor, play with my baby for a while, let my husband sleep before his night shift, and just relax.
Now all is quiet, the house is dark, and I am ready to crash and sleep for the 2.5 hours my baby lets me sleep between feedings. I am a bit unsettled about Daylight Savings coming up... A bit sad that the weekend has already rushed by so quickly... A bit bored by this blog post... Thirsty... Heartburn-y...
Um. I feel a bit out of touch since going back to work... Less balanced, less able to find time to care for ME... And you can tell that the blog posting has suffered a bit. I just need to keep myself in survival mode while I get through the rest of this school year. Then maybe I'll have more of me to spread around again. Maybe cook some meals again. Make some more cupcakes. (Which reminds me-- I DO have about three different batches of previously-made cupcakes I have pictures of. I will do another cupcake post soon.)
So. Boring to everyone else, but an update nonetheless. Helped me get a bit more centered.
To conclude, as a reward for reading this entire ridiculous rambler, I present to you a few shots from my current favorite set of Noah photos. Enjoy my handsome son: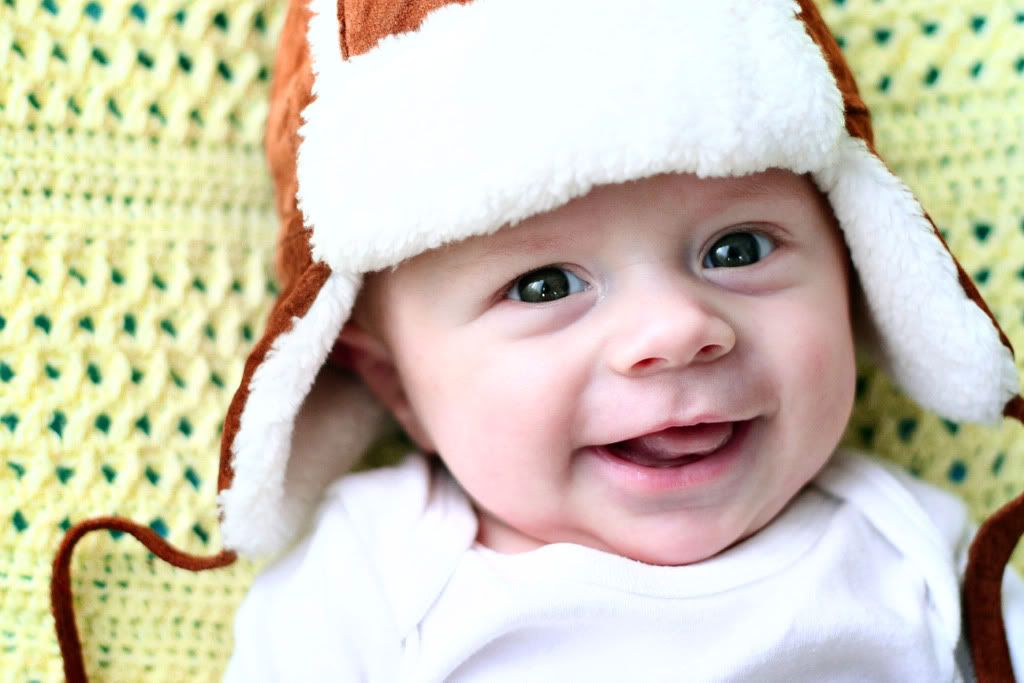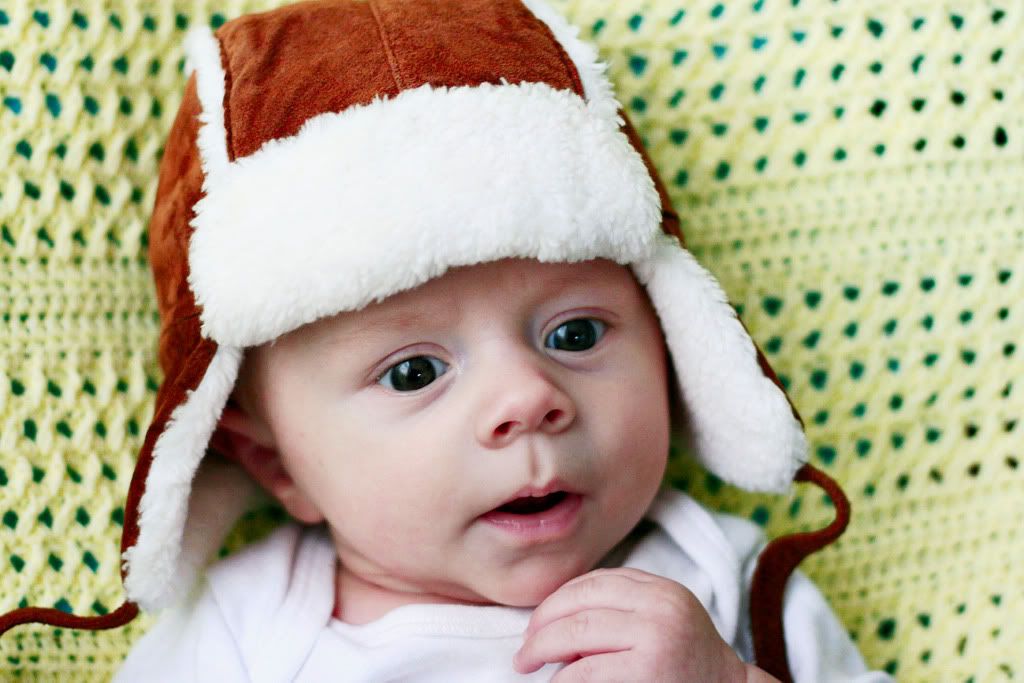 {age: 3 months * hat: gift from Kate S. * facial expressions: obtained by making ridiculous noises for his amusement}