There is always a huge giddy rush of joy when a fun package turns up on your doorstep... Especially in the midst of a lingering, gloomy winter.

This particular package came from one of my dearest friends,
Sarah
, and contained treats for my handsome son.
She is a fantastic card maker-- check out the cute card she included: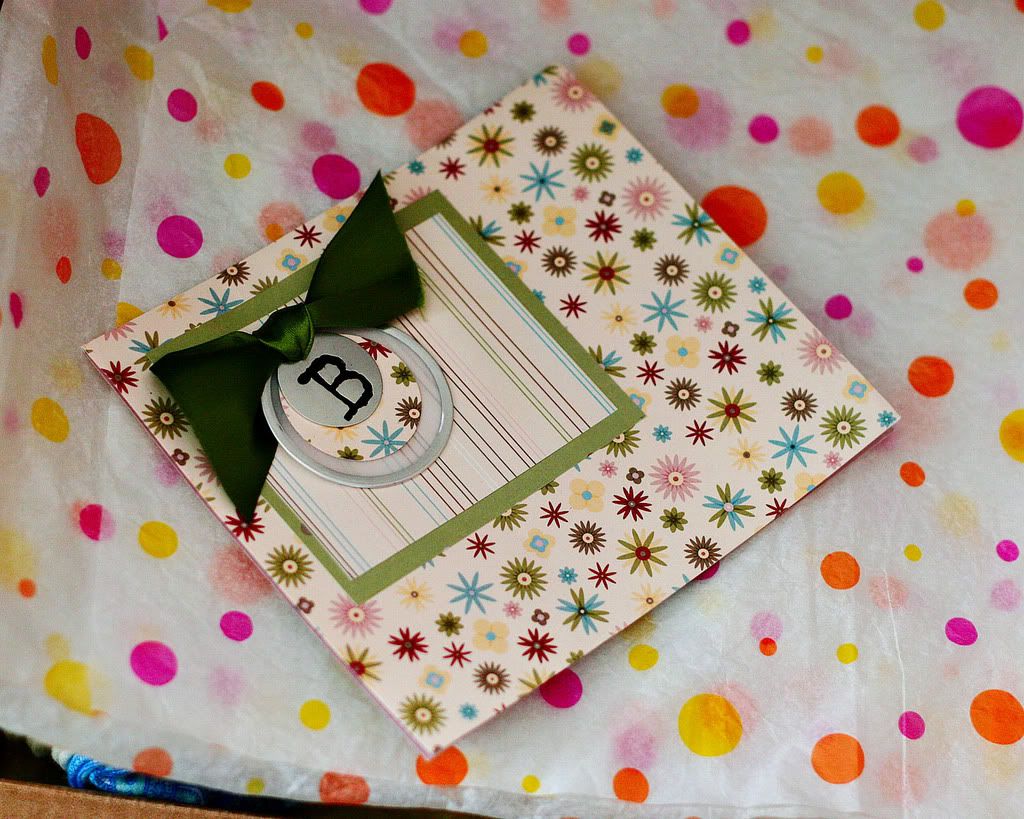 The package itself contained a perfect striped footie sleeper for when Noah is 6-12 months... (I LOVE the stripes. I'm pretty much a striped baby boy clothes junkie.) and some ridiculously cute flannel "pee-pee tee-pees"... Little handmade tents that are used for little boy diaper changes. SO handy!! And the fabrics are really fun, too!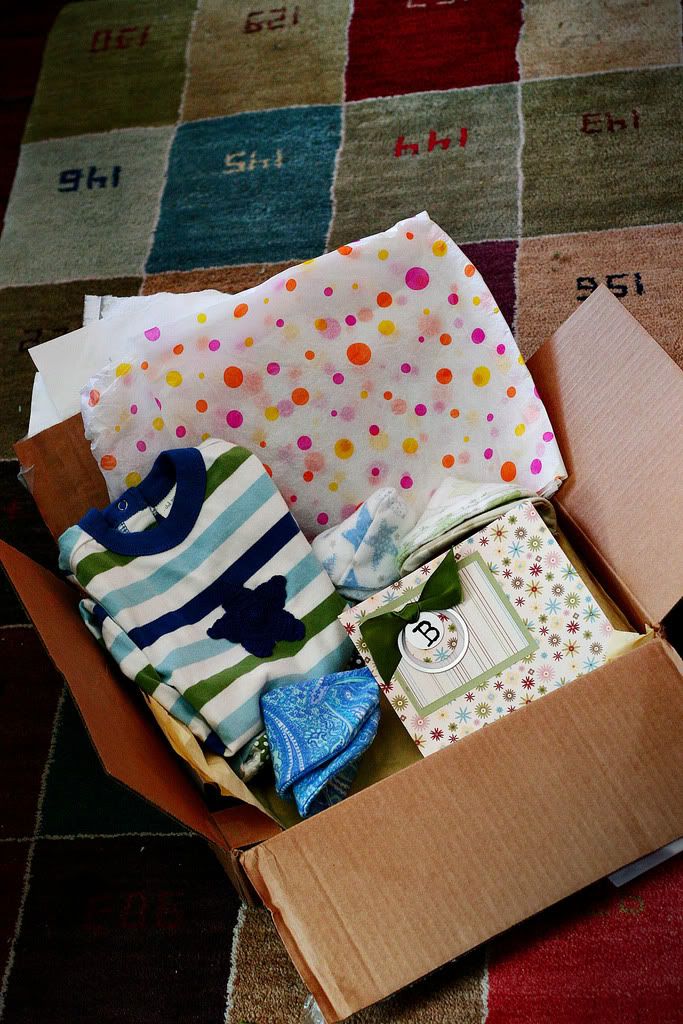 ...and just to give you a face for the sender, here is Sarah... With me... Oh, about SEVEN YEARS AGO.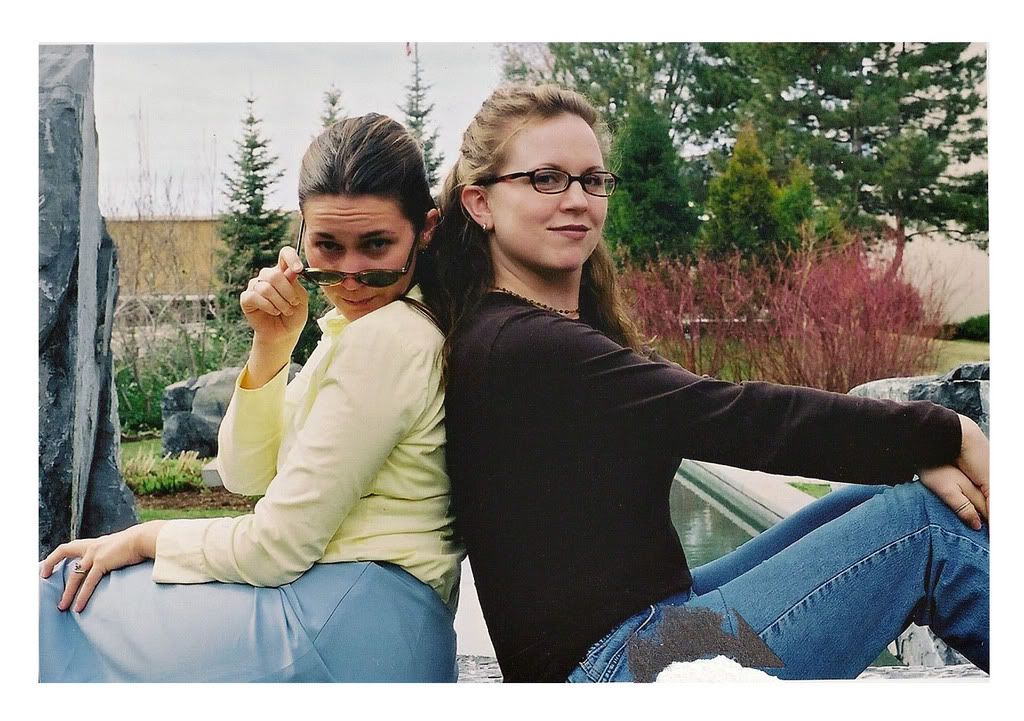 (remember, Sarah, Katie? The lame Tiffany concert in the middle of the day in the middle of the BYU campus? We ate at the museum cafe afterwards?)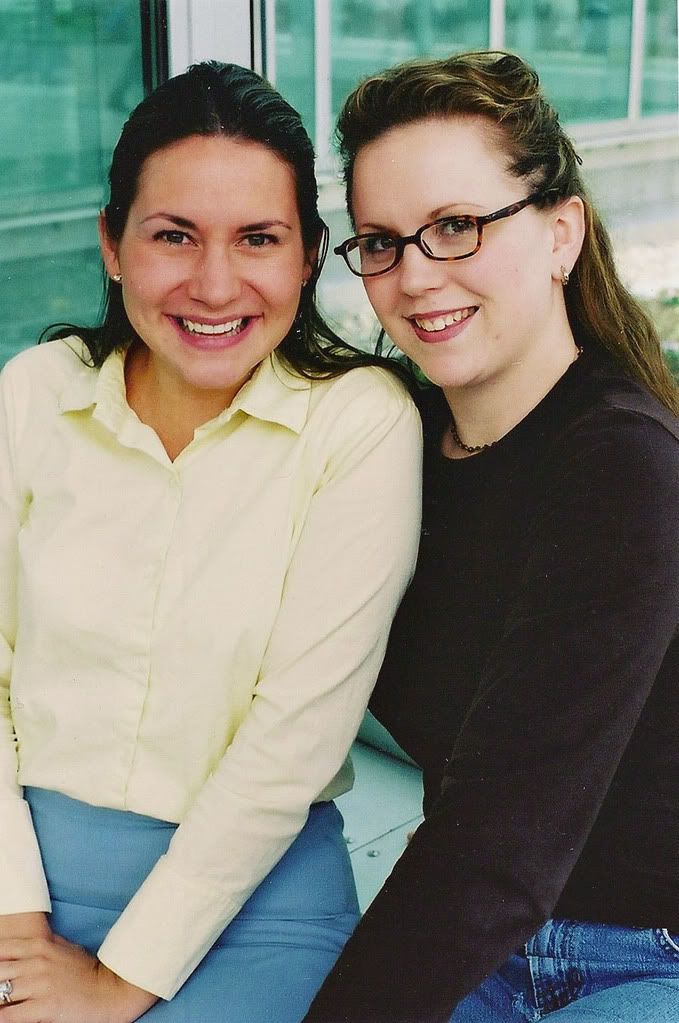 Aren't we CUTE?
*
...And let me go off on an unplanned tangent while I'm typing away here. Sarah, Katie, Rochelle, Melody, Alison, Kate: You all might just agree with me here... But does it REALLY feel like SEVEN years ago we all worked together at that Macaroni Grill?? Oh, I know so much has happened since then... marriages, kids, houses, moves, etc... But don't you
FEEL
like the same person? Maybe it's just me, but the girl who moved from Utah six years ago and left all her fantastic friends, well... that's still me. I'm still her. I have learned a lot since then, made new friends and found new interests... But the old friends and interests are still there. I don't FEEL any different.
Hmm... Then how is it possible to LOOK different? Why do we have to change so much on the outside? Can't I go back to fitting in those jeans again, please?
(and dear heaven, I SOUND old and fat just TYPING that. I've turned into that quintessential 48-year-old high school secretary with a wide butt and a jar of chocolates and pictures of my grandkids on my desk, with little magnets on my file cabinet that say,
...YIKES! STOP ME!)
*
...And it's not entirely about the growing wider... Just growing OLDER. I'm only 30. I'm still spunky and hot and fun. Right?
So why is it bittersweet to look at photos of my friends and I that FEEL recent, and see so much change?
*
...Okay. This tangent has no REAL point. So I'll conclude. I loved my package, Sarah, I love that we are still friends, after the distance and time that has transpired.
Katie, Kate, Rochelle, Melody, Alison, Stacy:
Ditto
. So cool that we are still friends after so much life has occurred between visits.
...And finding and scanning old pictures has been rather fun. So look out girls. You might be next. I have a zillion of EACH of you.