Oh my goodness, look what came in our mail the other day!?
Seriously. Yes. This really happened.
Handmade felt finger puppets featuring Noah's FAVORITE fellows-- the Marvel SuperCrew, most of them Avengers (Spidey making a rare appearance).... Meticulously stitched by our dear friend Nicole, the amazing crafter who made the
felt jungle
last year.
I am seriously in awe of the detailing on these!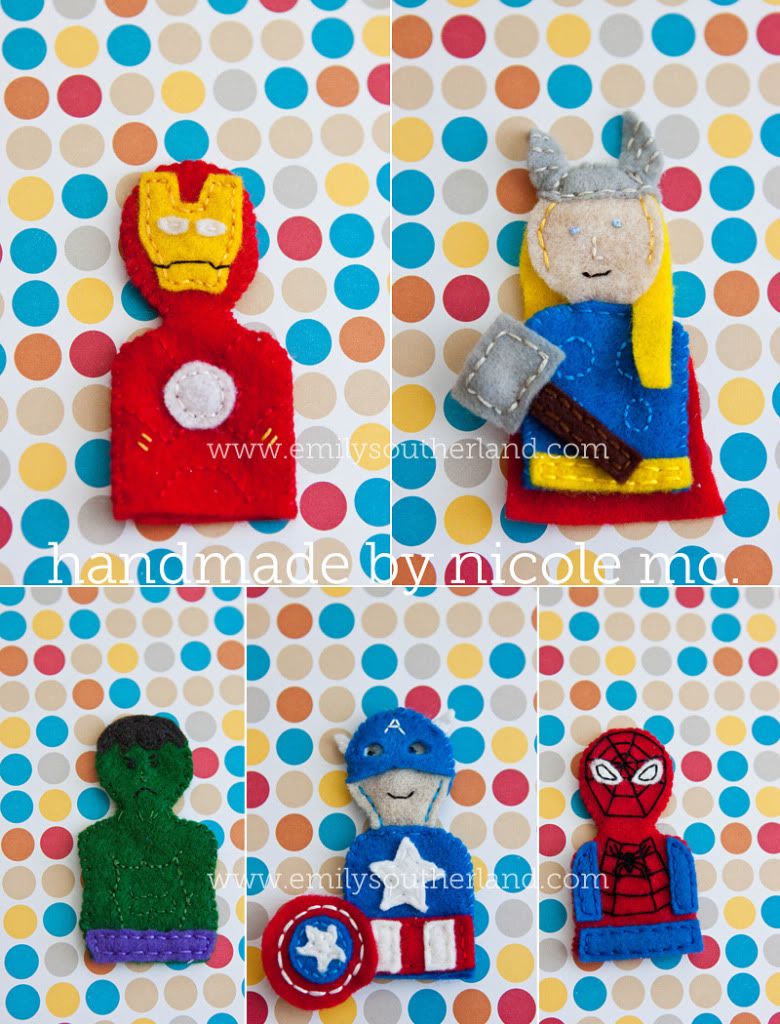 And then, as if that wasn't enough, she included a handmade stack of Memory cards, same theme.
Boy, you can imagine the big smiles 'round this house that day. And I'm talking about Joe. (Ha!) Seriously, when I married a comic book superhero fanboy, I used to smile and nod and glaze over when he'd debate the merits of DC versus Marvel, the origin story of Wolverine... the superpower matchup of this guy versus that guy....
But then Noah got interested.
And I accidentally got interested, too.
So now, well... we're a whole family of comic book superhero fangeeks now.
And Marvel is WAY better than DC.
Thank you, Nicole. This was utterly amazing and so much fun to receive!