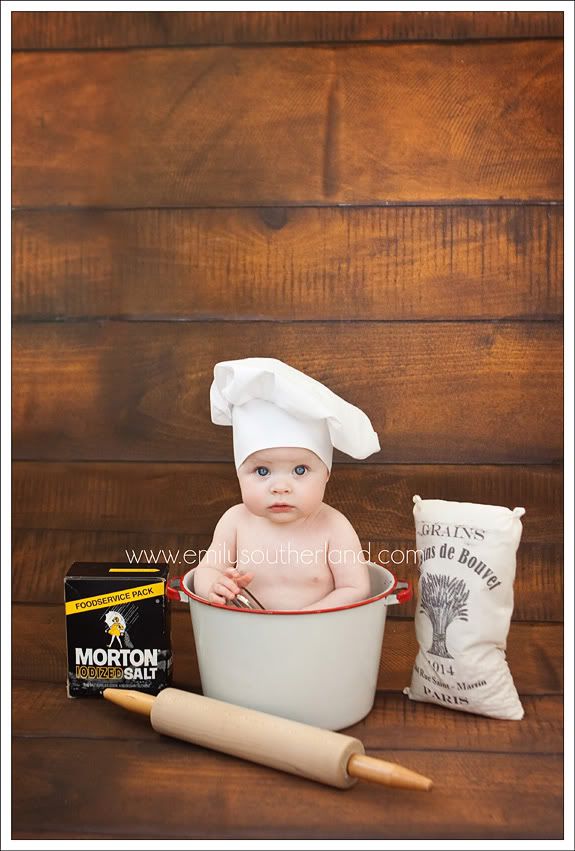 Something sweet is cookin' in mama's kitchen!
Looks like Chef Lucy has been working on her baking skills...And from the looks of the next photo, she's been working on her opera skills, too:
For fun, I included my favorite cookie recipe-- easy as can be. Named "Katie's Cookies" because
Katie
was the one who first tipped me off to this recipe.The rule is, whoever gives you the recipe becomes the new name to the cookie. So if you've not made these before, you now have a new recipe called "Emily's Cookies". Sound like a plan?
And how about a few outtakes? To show you that my perfect little model isn't ALWAYS camera-ready?
(She was not a fan of the chilly metal pot, even with fabric lining the inside.It took some serious clowning around on my part to distract her and get her to cheer up and forget she was inside a cooking pot.
Geez, Mom. So mean!
)
Random notes:
1. I got the idea for this little shoot
here
, at Lemondrop Stop Backdrops' website. It is, for the moment, a shot in their opening slideshow. My backdrop is from this company.
2. I made my own chef hat. It was ridiculously easy.
3. I made the flour sack using a free printable and the freezer paper printing method,
read about here
.
4. I love my baby.
5. It's 12:44am and I should not be still here, blogging.