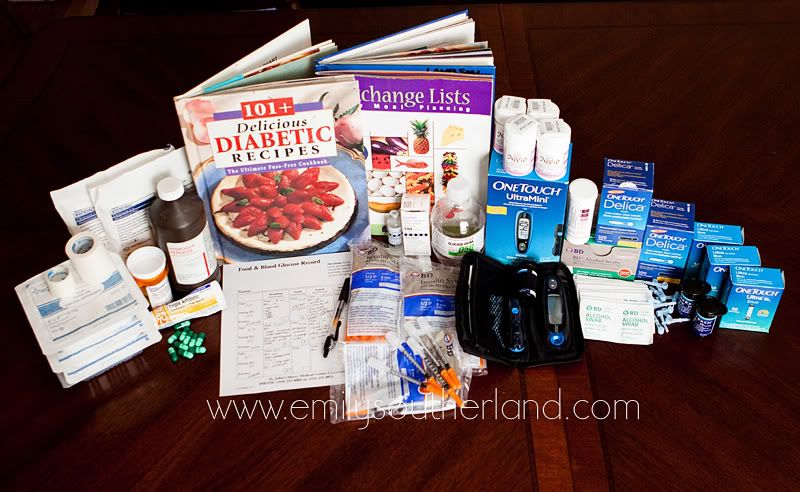 This is NOT an adventure I could have predicted--- the nutso amount of medical things I've had to keep track of during 2/3rds of this pregnancy. Just for fun one day, I gathered EVERY BIT of crap I've been having to do/take/follow/ingest/etc. and compiled it in one place, just to see... Just to DOCUMENT this era. Can you believe the pile??
It started, of course, with
prenatals
(below, right... "medical food". What a weird way to describe vitamins!)

But by October, things got dramatic when Betty the Breast got infected. From the biopsy and surgery this fall until just a few weeks ago, THESE have been a daily part of my life because of the infections--
Antibiotic pills (green) + hydrogen peroxide and neosporin + gauze pads and medical tape + absorbent pads
The pills? 4 times a day. The gauze? Switched out at least twice a day, especially when I had the drainage tubes lingering in my chest. The neosporin and peroxide-- all day long. And this was NONSTOP for months, since the infection has a nasty tendency to return, and I still see the doctor for this issue about every two weeks. Just last week, she aspirated some more gross stuff with a needle/syringe... So though the wounds are healed (mostly), the infection still lurks.
And then there's THIS adventure--- as of February: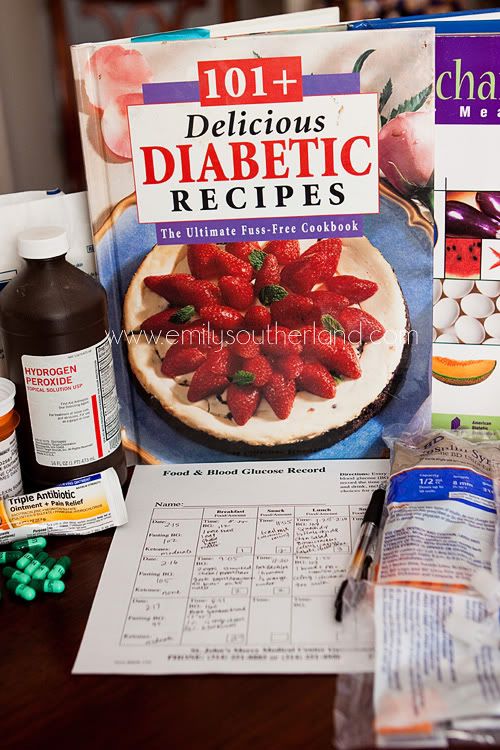 YOWZA. If I thought the infection stuff was routine-altering, I was not at all prepared for
GESTATIONAL DIABETES
. I mean, LOOK at all the stuff that came into my life after that diagnosis!
There's the trusty
blood monitor
: I get to prick my finger 5 times a day. And those
test strips
ain't cheap. (Lucky for me, after my first $60 purchase, my dad, a type 2 diabetic, gave me a few boxes of his... He has lots to spare, apparently. Saved me at least another $60!!) And the blood monitor comes with
lancets
and things.
Oh, and after just two weeks of not-great readings, they upped the ante--- and prescribed INSULIN SHOTS. So now there's the
needles
. And the
alcohol pads
. And the actual
glass bottles of insulin
in my fridge.
And the
tracking of food and blood sugar numbers
....And the
cookbooks
so I can re-learn how to eat.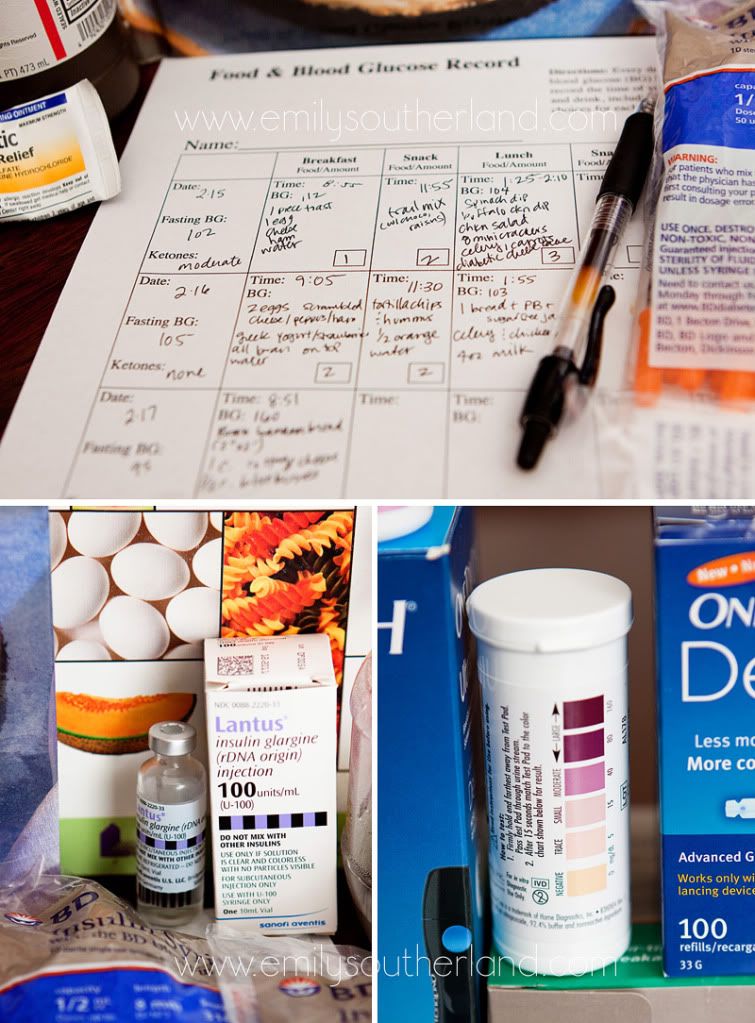 Oh, and those
KETONE STICKS.
I get to pee on one of those every morning, just to make sure I still eat enough calories after all the cutbacks in my carbs.
I tell ya....
THIS is a weird era in my life. WEIRD. Pills. Shots. Pokes. Peeing on sticks. GAUZE FOR MILES.
Really. Next pregnancy, I deserve a free pass to painlessness and complete heath. Ya know?
Okay, so there's the Complaint Post of the Year! :) :)
But in all seriousness, though....let me be honest:
Much of this has become so routine that it's not a big deal anymore... And much of it has gotten better--- especially the infection/bandage part of things. I still count my blessings DEEPLY that I don't suffer anymore from that reactive arthritis I had for a month in the fall. THAT was torture. And I am learning a LOT about moderation and discipline and energy from this GD diet. I truly want to maintain some of these principles well after the baby is born. This really isn't as bad as I am making it look here. Truly.
Though I will NOT miss the shots. And the blood testing. And the reporting twice a week to the Upper Management (i.e. Nurse Jill.)
Goodness. Week 39 is commencing. Maybe most of this will be DONE WITH by the end of the week.