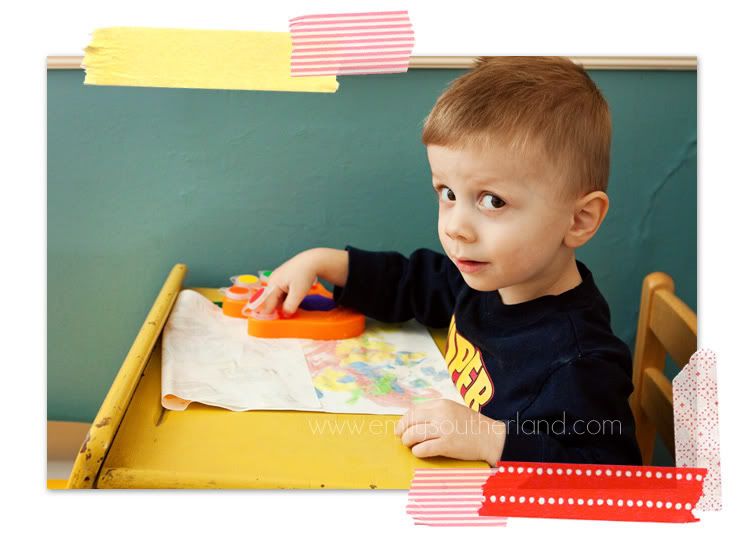 I need some help, folks.
So... With the madness of moving to this house, then the onset of the busy season for photography... the uncertainty of the future, and on and on, my little teammate and I have slipped out of any kind of effective routine to our days. We were doing really well with our Morning Art, but that has slipped terribly. I default to the television WAY more than I care to admit, especially since we've moved into a house with a DVR and Noah knows he can request favorite shows at any time.
We do a snack or two, and we have a pretty good naptime routine (1-3ish)... And we do get out and about to do fun things a couple of times a week.
But.... I think it is time for some more structure. Especially since Noah is getting to a really great age for learning more structured things. Especially since summer is coming and that always makes me fondly recall my own childhood and our summer routine. Especially since I have been so busy that I haven't gotten to sew in ages, and I think I could pencil it in if I had a routine.
Especially since I think it's time for Noah to learn how to "free play" without whining for me so much.
So here's the deal.
I want you to
design a daily routine
for us.
Think about what has worked for you if you are a parent yourself... Or think about what you think should make up a toddler-day even if you aren't a parent. The sky's the limit here. Your entry can be whimsical and silly, designed just to make me laugh (or dream big!). Your entry can be rigid and detailed, or provide for lots of "and/or's". You can draw one with little sketches and scan it in to submit it, or you can type one out on Microsoft Word and email it... or you can jot it on scratch paper and take a photo of it... Or just list it in the blog comments. You can make it "Emily-centric", thinking about Noah and me specifically, or you can make it more generalized.
You don't have to design seven whole days... unless you wanna. Mostly, I think we'd be good with one basic day's routine. You don't have to stress that I will hate parts of yours and so disregard the whole thing: the final goal here isn't for me to actually adopt one submitted routine with no modifications... My goal is to enjoy your ideas and pick and choose from each of them to make up my ideal new routine. The fun is in making it a contest and seeing what comes my way. I love the idea of sifting through dozens of individual routines and enjoying your ideas.
And the contest part? I figure
I will choose my favorite three and give each of them a little handmade prize--- probably picnic-related, since the summer months are coming
. And that means ANYONE can win... ya just have to submit an entry.
To do so, you can email me at:

southerlandgirl at yahoo dot com

and attach a photo or document. Or you can post your entry right in the comments. Pop by the comments even if you email me, just to tell me you did.... we can keep tabs of entries that way.
I'll run this contest for
one week
--- With three winners announced on
Friday morning, May 7th
.
I'll even blog some of the entries I get
throughout the week leading up to the winner.
It's kinda like the poster contests you used to do in elementary school--- all submissions taped up in the hallway.... Three with blue ribbons on them, but all of them getting a white ribbon for entering.
So doll it up, ya'll. Make yours fun or pretty or insightful or just USEFUL.... and we'll all get some great ideas from seeing all of them.
Sound good?
Okay, GO! I need these things!! I can't wait to see what you come up with!
Oh, and if you are having trouble getting started, a few notes about what Noah and I typically love to do:
~ we love outings and field trips
~ we love books and stories
~ we are musically inclined
~ we are artistically inclined
~ we could use a bit more exercise
~ Noah naps for 1.5 to 2.5 hours ish
~ I don't work during the day, so you don't have to factor that in
~ I'd be cool with an hour (max) of tv a day
~ I'd be up for trying some "pre school" stuff
Is this getting the wheels turning??!