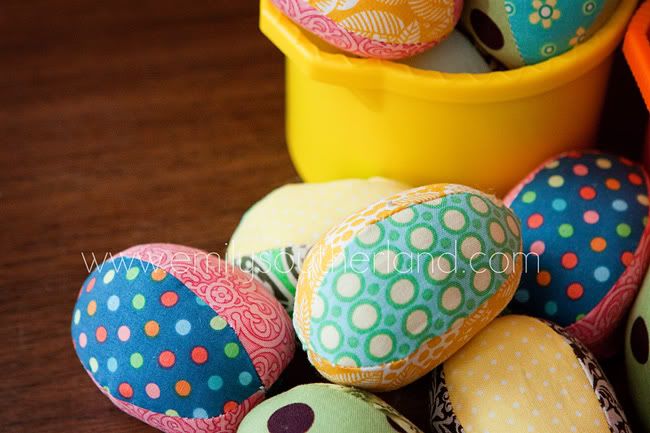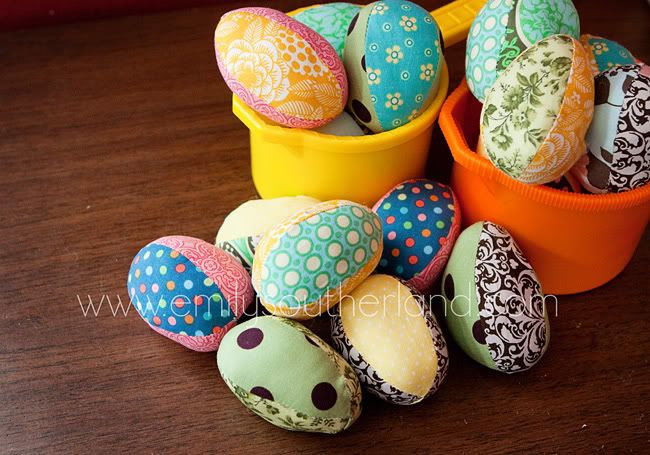 Found the idea
HERE
, on
RetroMama's blog
, last year. Bookmarked it. And actually remembered it this year and made time for the project.
Fun to do... picking fabric combos.... cutting, stitching, stuffing, compiling more finished eggs...
Noah will have so much fun hunting for these this weekend... and likely reenacting the activity again and again over the next few weeks.
Happy Easter! :)