Oh my, there is nothing like a newborn. The beautiful mama from a few days ago brought this sweet baby into the world and only four days later let me come and capture his photographs for them. He was so sweet, so sleepy, and utterly perfect.

Meet Harrison, four days old:



You can just see the love radiating from his mama and papa:


I love this one--- the wrinkled little shoulders, his stretchy sleepiness and his daddy's serenity...


and this one-- the beautiful line of both of their profiles... the smallest little kiss...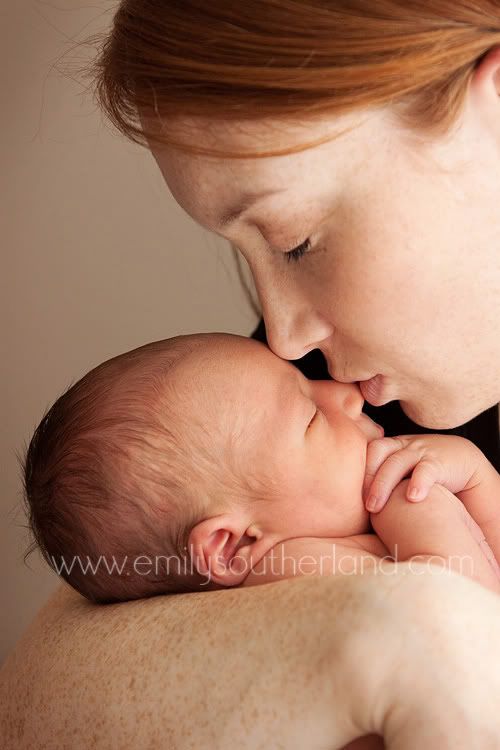 His daddy was so in love that he was keeping his hospital bracelet on as long as possible... to keep that moment he became a papa fresh in his mind. How sweet is that??
I am always in awe of the beauty of a new baby and the way it changes a family. I cannot wait until my next newborn session. (Ya hear me, Stef??)
*
The boys and I are headed to Nashville tomorrow for a photography get-together weekend. We'll be away til Sunday. Don't miss us too much! :)