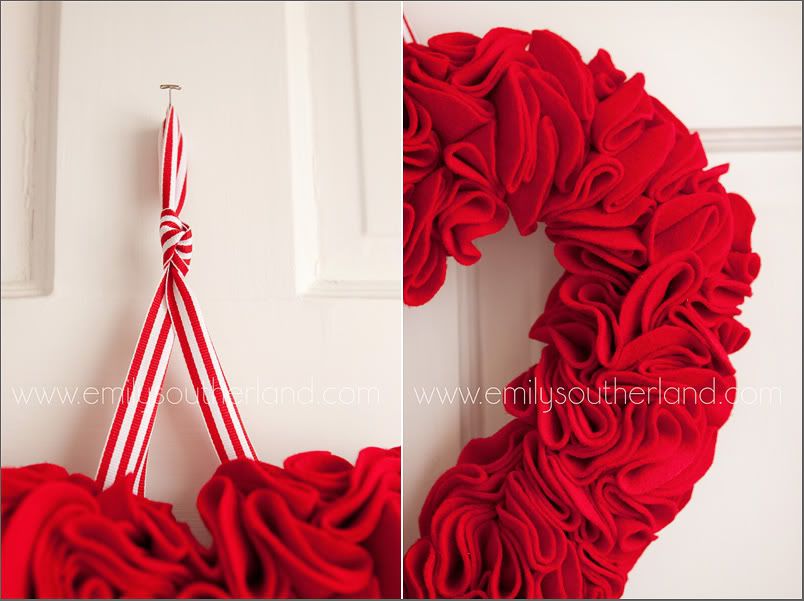 Finished last night...
Copied from my friend
Andi
, who hasn't blogged hers yet.
Less than $12 to make.
Lush, rich, texture-y felt for miles...
Valentine's Day is here early in our house.
♥
(Ohmigosh, just googled "felt wreath" to see if I could send y'all to a tutorial or six... and what a mistake!! I might be folding felt til I die, now, with all these gorgeous takes on this technique!!! AAACK!!
Like
HERE
, for a wintery version.
Or
THIS?????
LOVE it more than life.
HERE'S
the original I think Andi found.
THIS??
Not the same technique, but still felt. I WANT THIS.
THIS?
Now I'm just getting off on a tangent...
I gotta stop...
Ha ha!! Now go make your own!!)