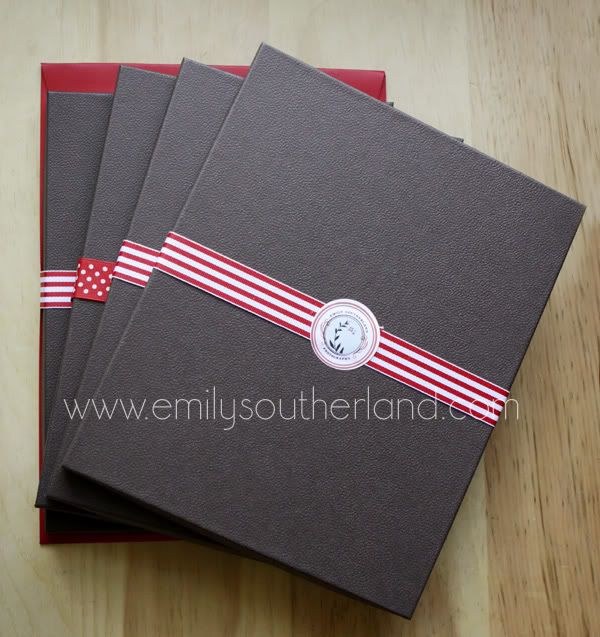 I don't think I've ever introduced my cute packaging to the blog-folk... And since I am once again blogging too late in the PM to get more photos ready, I am going to just post these for a minute.
Because
I LOVE packaging up prints to give to my clients. Inside these lovely boxes are heavy-duty envelopes in both red and aqua, in varying sizes depending on their contents. Red or aqua tissue paper lines the whole thing. And cute labels and stickers pull it all
together
.
I worked for endless hours coming up with just the right "look" for this part of my business-- finding the right vendors, the right quality of items, the perfect colors-- and I am so proud of it.
I believe that my photographs are art-- real life captured in print, meant to be cherished forever. And since they are art, I believe they deserve to be presented like a beautiful gift for their future owners.
I love being able to show my clients without word how much I value their time and their beloved images.
Have you been a lucky recipient of one of these lovely packages? Did it feel special to get to open it? That's my goal...
*
Anyhoo
...
Tomorrow, I have a contest hatching. And some fun photos to go along with it. Come visit me and get ready to play along... Sound good?
Good night!