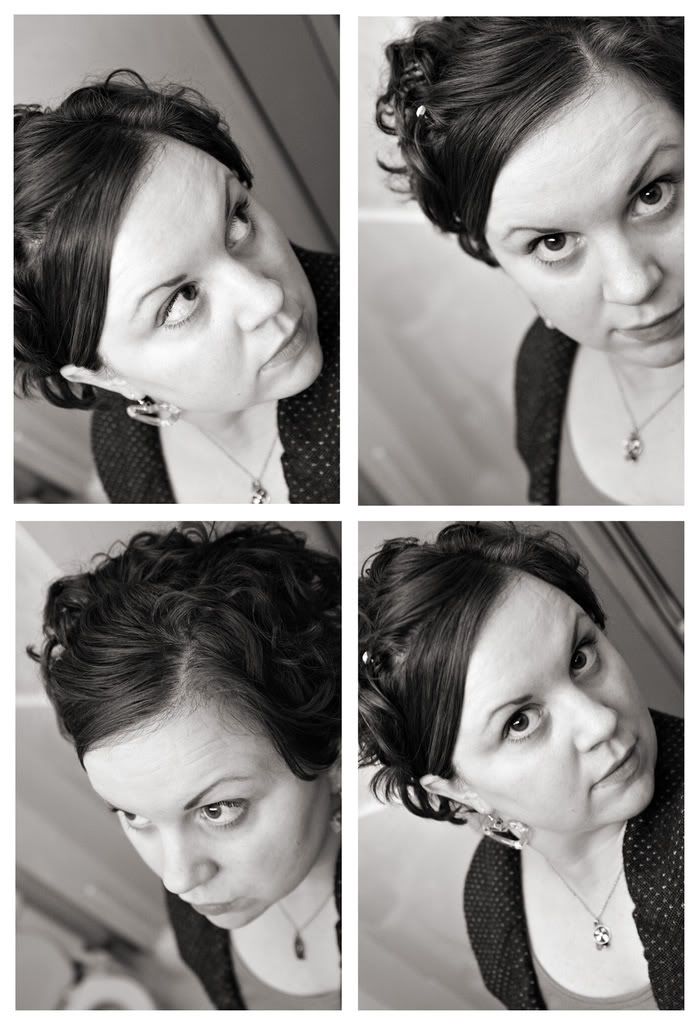 This is me, right now.
From some angles, I think, "Hey, yeah! I'm a spunky, funky, stylin' gal!"
From other angles, I see a chubby old lady with clown makeup on, and I quickly move past the mirror.
It's about 2 inches shorter than I planned.
It is curling nicely.
It takes NO time to style... which translates to cute some days, and SCARY other days.
(Interesting how one head o' hair can morph into so many different incarnations of the same thing, and even the slightest shift in the part makes it work or fail.)
I don't mind photos of myself. As long as I get the final say on which ones get shown.
I don't mind being 31. I think.
This is me, right now.
Hi!