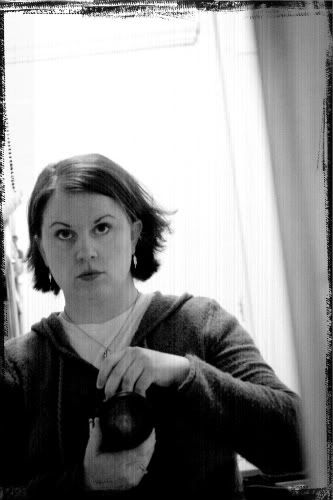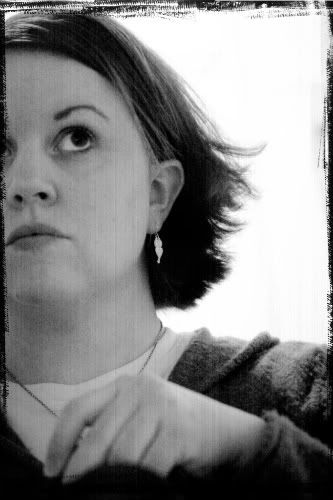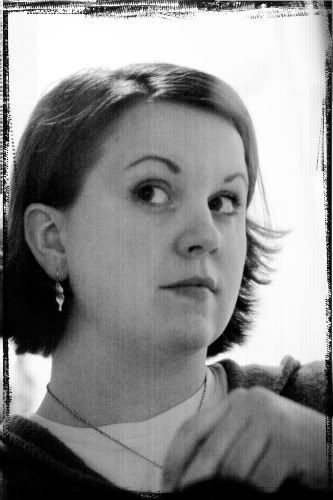 But I think I'm liking it....
It is a bit longer, for a short cut, than I wanted... so it just means I'll be going back in for a re-trim a bit sooner than I expected. but for now, it works.
How was your holidays? I loved all the winter fun comments on the last post. They helped me get into the mood for the cold months a little bit more, and I am ready. Right now, I am in my husband's fleece bathrobe, I have mulling spices simmering on the stove (yummy yum yum!) and all is calm, all is bright.
Our Thanksgiving was marvelous. We stayed at home, lounged around, I got a GREAT nap, and we did our own small, half-fake Thanksgiving dinner. (by fake, I mean-- Boxed stuffing, jar o' gravy, boxed potatoes, turkey breast
instead
of the whole bird)... And both halves, fake and
un
-fake, were DELICIOUS. I was super proud of my sweet
potato
casserole and my apple crisp. And we all three loved the pace of a gentle, small, just-us gathering. It
could
not have been any better.
Now, December hits. And with it, the ever-present frenzy to get
things
done, no matter how good my intentions are to be more prepared ahead of time. I have about nine more photo sessions to finish editing, and then I can work on MY stuff-- the things for my family, my son, my friends... Things that
involve
cooking, baking, sewing, gluing, assembling, etc. etc... the fun stuff.
In fact, tomorrow, I'll introduce you to a new friend of mine. He is small, and not very fancy, but I already love him. And I am hoping
Noah
will love him too...But that will be tomorrow.
Today, I have work to do, and a baby that is finally napping. So I am off... in my newly-short hair-still-looking-scary-from-sleep... in my husband's
bathrobe
... Ready to clean a bit, edit a bit, decorate a bit.... GET DOWN TO WORK.
Happy Monday!