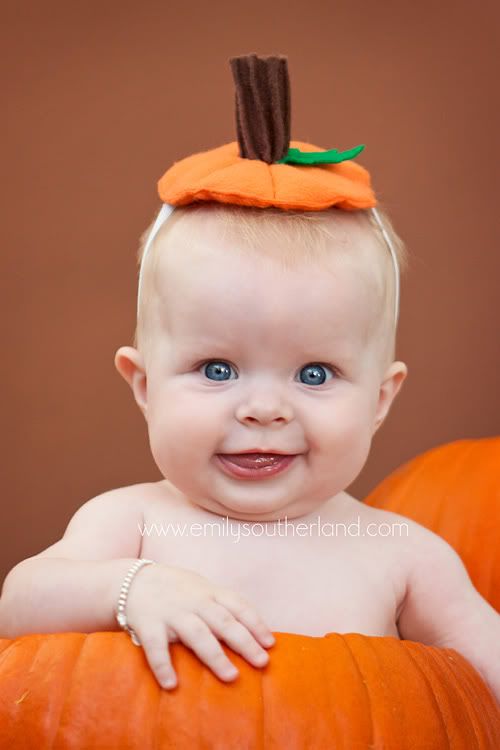 Yes, she really is that cute.
In fact, dare I say it?
She's grown into FULLY AMAZING. No sign of that little angry baby from the first 4 months... Not even a whiff of it.
She is so marvelous now that I am wishing I could bottle her up, just like this, and keep her 6 months old forever. She is perfect.
My lil' pumpkin...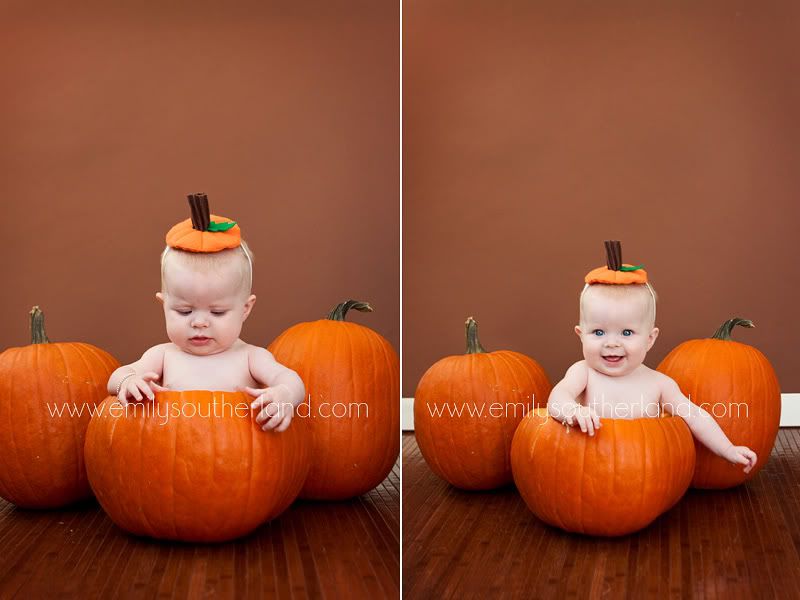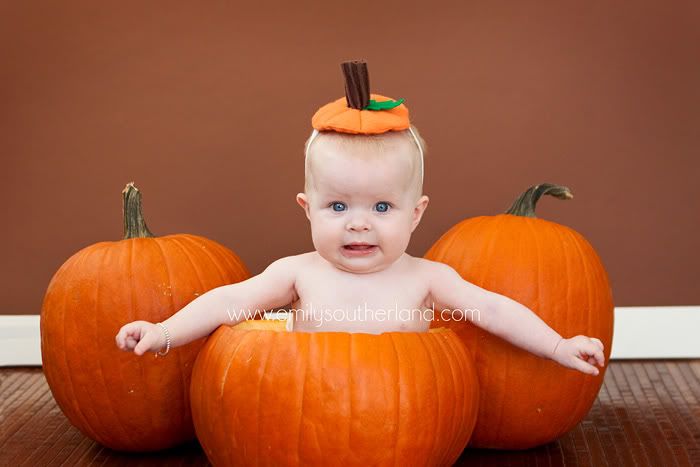 (Even with her not being totally sure about this crazy orange thing I shoved her in, she was SUCH a trooper. I daresay, she is even easier than Noah ever was. I swear HE would've been squalling from the first moment of this ordeal. But she just gave me a few puzzled looks and several great expressions. She's awesome!)
And a couple of pullbacks, just for fun:
Notes:
Photos taken in my makeshift studio/sunroom...
The pumpkin is real.
She is nekkid (only 'cause her diaper was kinda full *oops* so it took up a bit too much room).
There is a thin swaddle blanket lining the pumpkin's inside and the part of the back where her skin touched.
I carved the pumpkin out two nights before and let it dry out a little-- so it is NOT fresh and slimy.
The hat is a knockoff from a
Target pumpkin accessory I saw
and was NOT gonna pay $8 for. I knew I could make it myself, and better...And I LOVE how mine turned out!
(Hm... Maybe I'll do a tutorial. It is SO easy!)
The space heater helped keep her happy.
And the best news-- this isn't even her official costume. I have EVEN CUTER PHOTOS of her, coming up! Whee!
But for now, HAPPY HALLOWEEN! Here's to a SPOOOOOKY fun day for all!