Who here remembers that I sometimes take photos as a profession? Anyone?
It's been a strange year for it, to be sure... From January to March, it was a relatively slow season for bookings, so even though I was working, it wasn't a TON. Then in April, I took maternity leave to focus on having Lucy and getting used to having two kids. I did my first session back at the end of May, and have slowly been picking up more and more work since then. The summer stayed slow, thank goodness.. Lucy's colic was about all I could take, so working too much on top of that might have killed me... But here we are in the fall, and I am right about where I want to be: working at about 75% capacity from before I had Lucy.
I feel like I can manage it most days, but one thing that has had to fall by the wayside is the work I was putting into GROWING my business and refining my ideas, products, and marketing. I simply have NOT been able to work on BUSINESS very much this year, opting instead to maintain what I am already doing and trust that progress and FRESH IDEAS will come in their season. I have some things I would love to change, but I have to tell myself that sanity comes first, and all new things can wait a while longer.
Meanwhile, I am MOSTLY a mama.... But I DO still take photographs as my profession. And even with the slowing of work, I AM trying to give my clients the best I have in me. I hope I bring joy to them with the images I create for them.
And with that, I think I actually might be ready to share some sessions from 2011. (Can you BELIEVE that it is OCTOBER and I am just now sharing my first 2011 session? Just another thing I've been letting go of in order to stay sane. But I'm fixing that RIGHT NOW.)
So.... how about a teeny baby?
Here's Henry. Henry was actually SEVEN WEEKS OLD for his photos, if you can believe it. But he was still only 7 pounds, and we took his photos only a day before (after?) his actual due date.
Yep-- Henry was a 7-week early Christmas surprise for his family. They were on Christmas vacation out-of-state and this little guy decided he couldn't wait any longer. He was born in Park City, UT, and almost immediately air flighted to Salt Lake City where the big hospitals could give him the best care. What a crazy, scary, wild experience for his poor mama!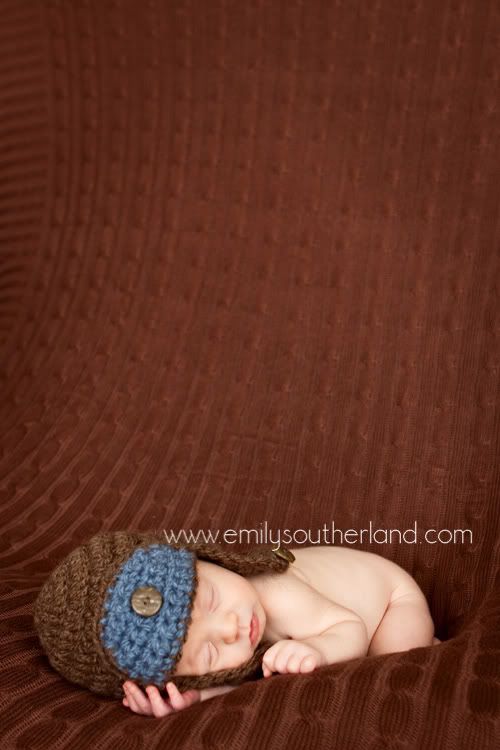 But by the time I met him, only 7 weeks later, he was PERFECT. Healthy and growing, nursing like a champ, and gave me a completely ideal newborn session, even at 7 weeks old.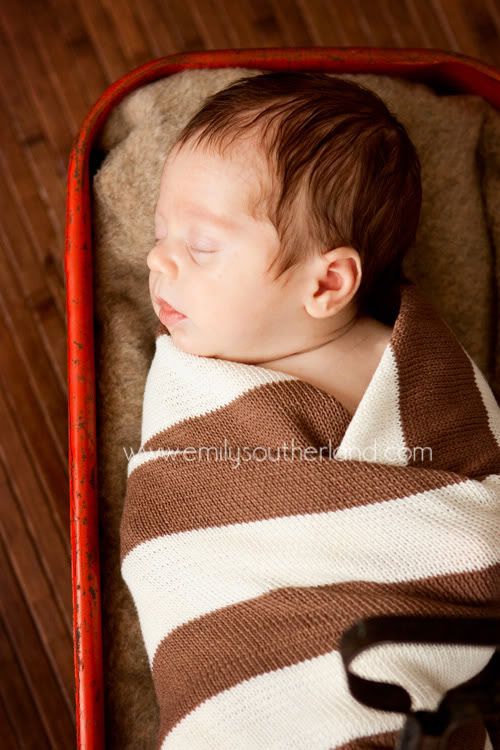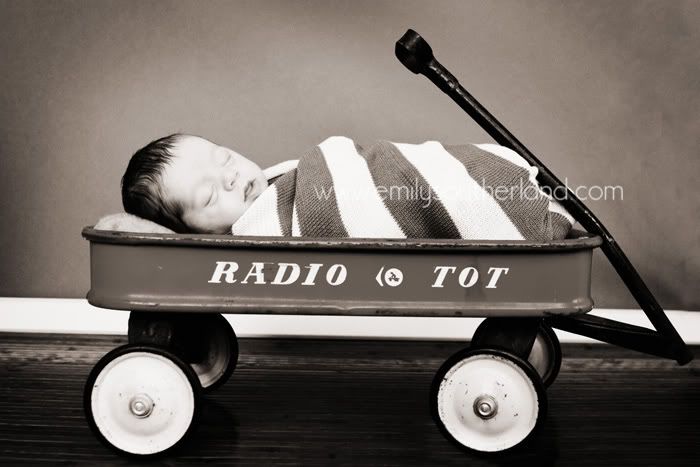 Big brother was getting used to having him around, too.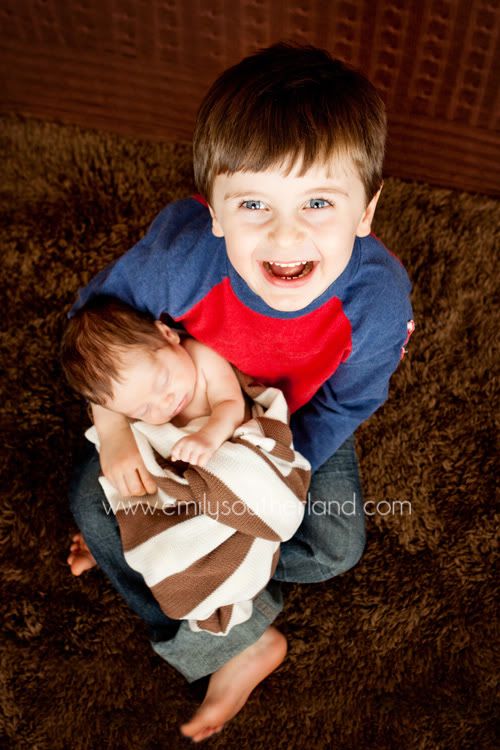 Speaking of big brother, can you believe his eyes? He is the most handsome kid ever.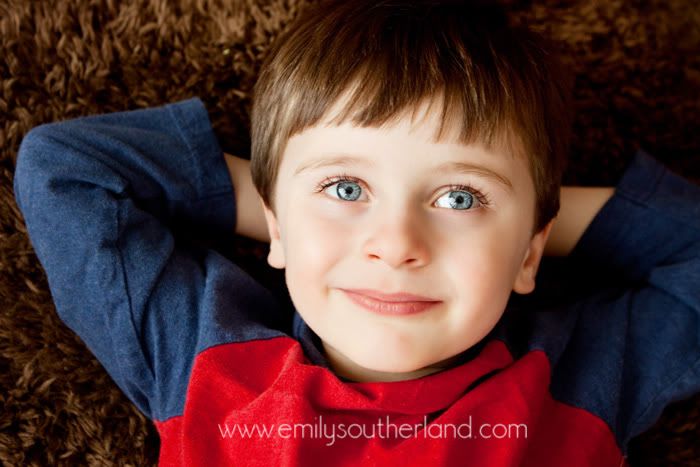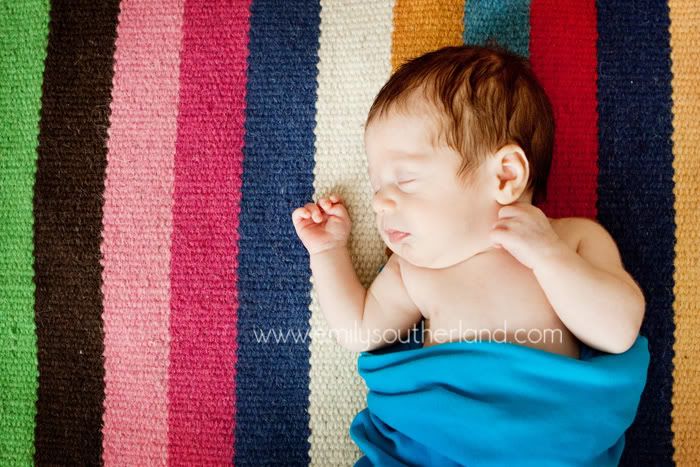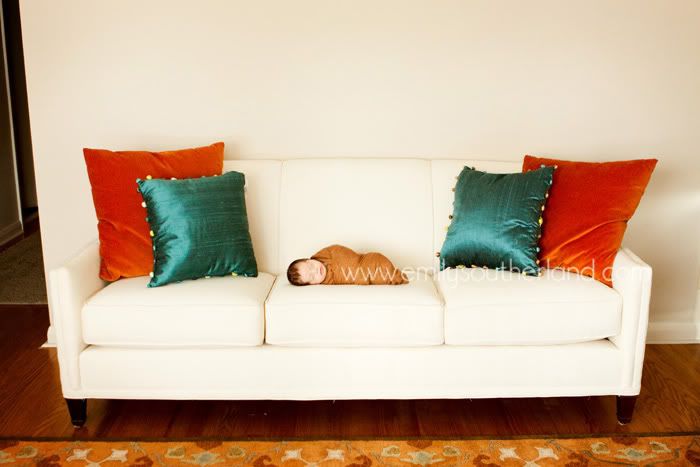 All in all, photographing Henry and his family was a delight-- and shooting them in February when I was due only 2 months later really got me excited for my own baby-to-be.
And that is that, folks--- now I can say I have finally blogged a session from 2011. And there's more where that came from. I think I'll post two more tomorrow.
Til then, I am fighting a BAD case of PMS right now, and it is coloring my entire day. I am finding it hard to be perky and cheerful, and motivation is at an all-time low, which feeds the irritation, which kills the motivation, etc. etc. til the whole cycle gets vicious and yucky.
Ah well.
I think I will go sew. It's not the BEST use of my time right now, but it might cheer me up.