This isn't her 6-month stuff... in fact, it's nearly 2 months old (August 2011). But I finally got them edited and LOVE them, so why not some ridiculously cute Lucy to carry us into the weekend?
Just a cheerful baby in an egg basket.... wearing a sweet knit cap I got when NOAH was a baby... a hat that never worked for him, but is INSANE-CUTE for my LuLu. She's like a Lollipop Guild munchkin. Hee!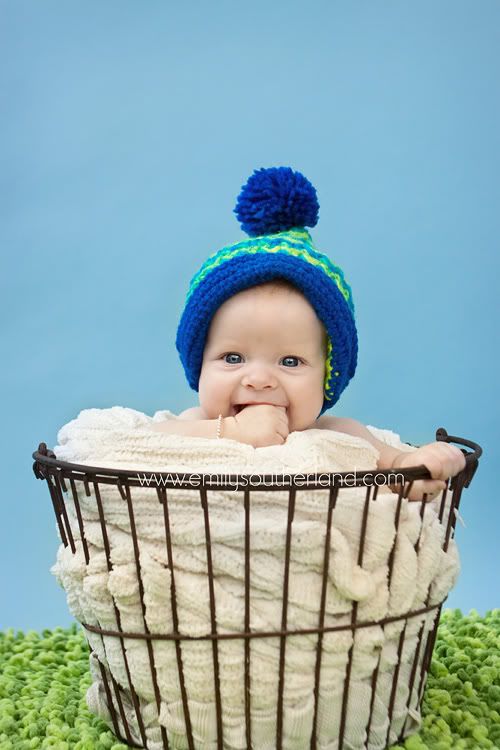 (Next one's my favorite. I need it in a BIG print.)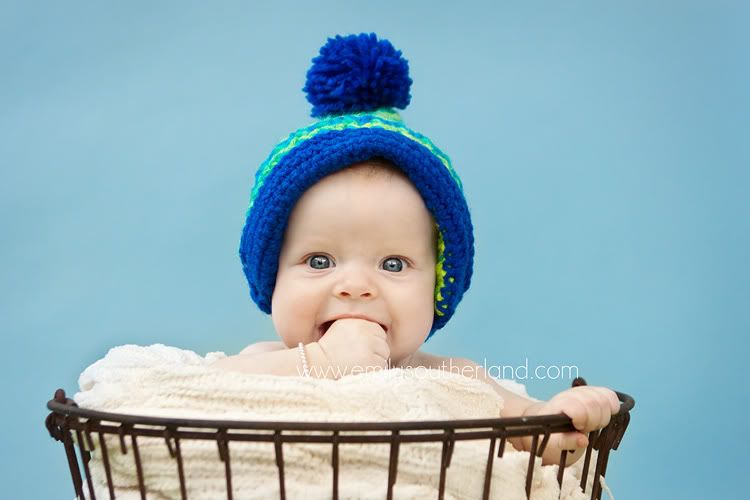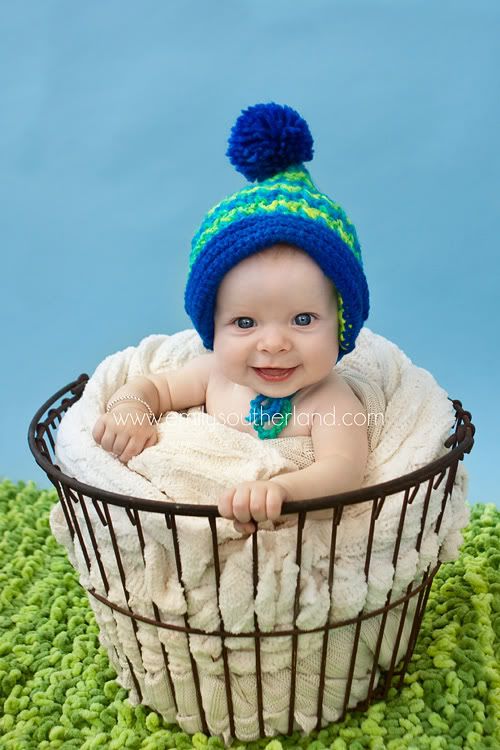 And then, of course, it just wouldn't be a LuLu session if I didn't shoot til she cried. Bad mama.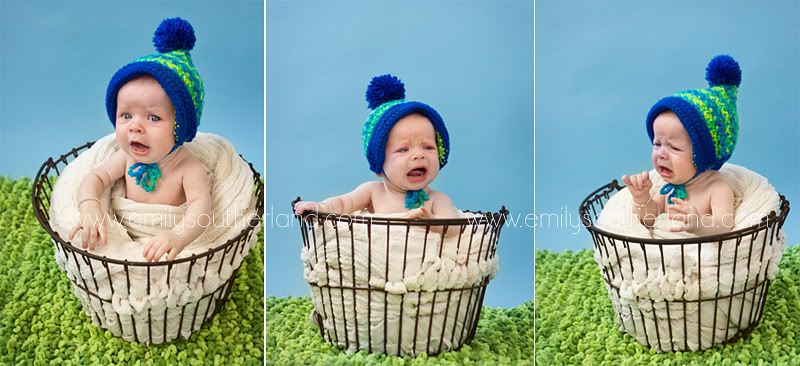 Ah well... It was awesome while she let me shoot.
Happy Friday, everyone! We have Noah's preschool Fall Festival tomorrow, and I am SO excited. SO SO excited. They have pony rides and a bounce house... face painting... SO much fun stuff. And I made a cake for the bake sale... And it promises to be a GORGEOUS day. Happy happy!
Til then, I am watching the painfully real
127 Hours
(wow, this movie is tough but GOOD) and working away on two newborn sessions from last week. Back to it, I guess. Thanks for the fun Love/Don't Love comments yesterday.... They were awesome! Anyone have more to add?