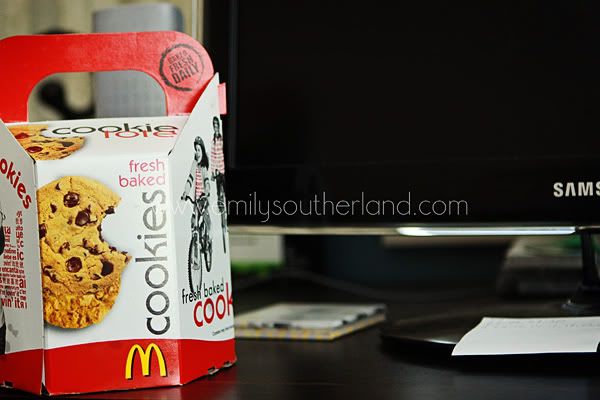 Damn you, McDonalds.
I don't have much willpower as it is. And I usually avoid you, but with Noah loving the chicken nuggets/apple dippers Happy Meal, whaddya gonna do? So I'll be faced with your new temptation whenever I cave and take Noah to the "M", as he calls it....
*sigh*
Gosh, I love cookies.
In other hilarity, check out what Noah got in his Happy Meal today: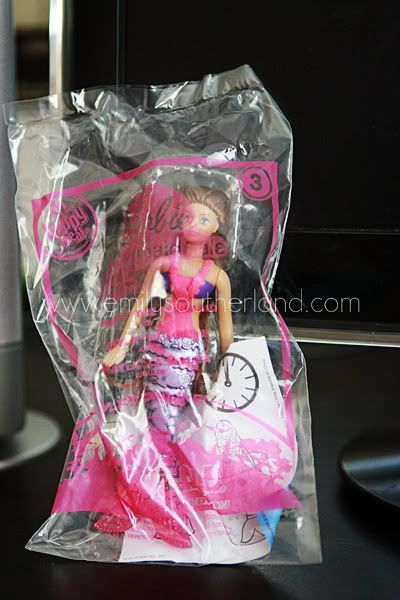 She's so pretty....
Having a good summer, ya'll?? I totally am. :)